Combating a crisis: Temple to host public opioid symposium
Temple professors joined forces with community advocates and city and federal officials to organize the upcoming event at which people can learn more about opioid addiction and available resources.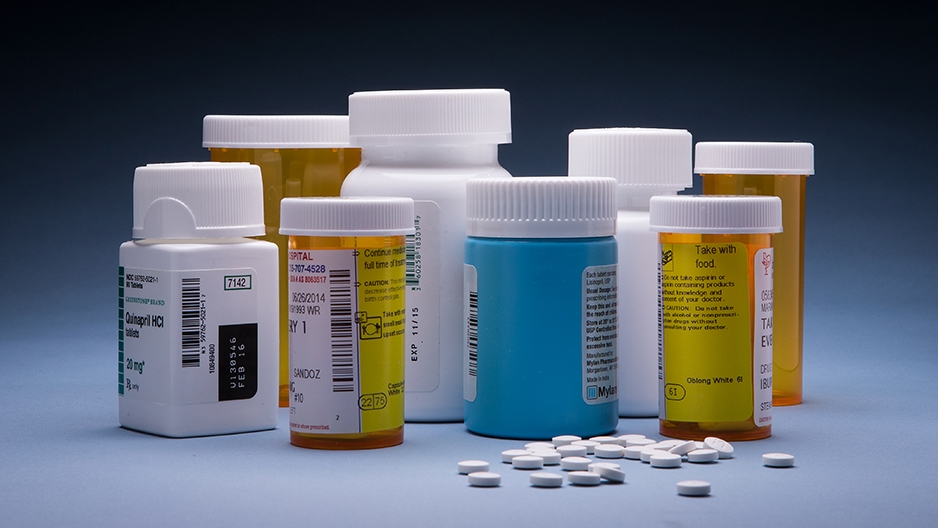 When the increasing severity of the epidemic of opioid addiction in the Philadelphia region propelled the city's Drug Overdose Task Force to call a public symposium addressing the crisis, its members didn't have to look far to find a place to gather the community—Temple was a natural choice.

From its main and Health Sciences campuses in the heart of North Philadelphia, Temple for decades has played a role both researching addiction and teaming with the community to fight the public-health problem. In the university's latest work centered on addiction, Temple on Saturday, Nov. 19 will host A Regional Response to the Opioid Crisis. The public, community-oriented symposium will aim to raise awareness around the epidemic, provide support for people facing addiction personally or in their families, show people how they can get involved in combating the crisis, and let people know what law enforcement is doing to stop the flow of heroin and prescription painkillers into their neighborhoods.

"Temple is really unique in terms of its breadth of work in the area of substance abuse," said Jerry Stahler, CLA '78, '83, a professor in the Geography and Urban Studies Department and member of the city Overdose Task Force.
A continuing commitment  
For Stahler, the opioid crisis is more than his area of research and teaching over his three decades at Temple—it has personal meaning, as the disease of addiction has affected close family members and friends.
"I've been involved in this issue from multiple perspectives, personal and professional," said Stahler, who testified before Philadelphia City Council about the opioid crisis earlier this year. "It's both an academic interest and a personal interest and passion to help do something about the problem and to try to make a difference."
A Regional Response
is part of Temple's continuing work around the opioid epidemic, particularly in aiming to reduce its impact in Philadelphia and the region. This summer, Kathleen Reeves and Ellen Unterwald, researchers from Temple's Lewis Katz School of Medicine,
testified before state legislators about combating the crisis
, and earlier this year, a study found that
a newly implemented prescribing guideline helped reduce opioid prescriptions
at Temple University Hospital.
Silvana Mazzella,
SSW '00
,
CLA '05
, director of programs at
Prevention Point Philadelphia
, a local syringe exchange, medical clinic and public-health organization, said Temple's location and history of community involvement makes the symposium approachable for anyone who wants to learn more about the crisis.
"We were thinking that parents from Philly would be comfortable at Temple," Mazzella, also an Overdose Task Force member, said. "It's in the neighborhood."
Coming together against the crisis
Substance abuse is a high area of interest across disciplines at Temple. Stahler, a leader on Temple's Substance Abuse Research Consortium, said he once found that more than 100 faculty members from 25 departments both on Main Campus and the Health Sciences Campus are involved in research on some aspect of addiction. Stahler said he and many of his fellow Temple faculty members often engage in community work involving addiction in addition to their research.
Enter Marsha Zibalese-Crawford, who is working alongside Stahler and others to organize the symposium. As a social work professor in the College of Public Health, Zibalese-Crawford has recently worked closely with the Philadelphia-Camden High Intensity Drug Trafficking Area, the local arm of the federal program launched by the Office of National Drug Control Policy.

Raymond Massi Jr., deputy director of Philadelphia-Camden HIDTA, said his program got involved with the symposium at Temple to spread awareness about law enforcement's evolving role combating the opioid crisis. He said while police continue to enforce laws to reduce the supply of drugs on the street, they're also working with public-health and treatment professionals to help those facing addiction. Jerry Daley, CLA '88, Philadelphia-Camden HIDTA's executive director, is slated to discuss this topic during the symposium.

"Our goal is to bring the law-enforcement piece and the public-health piece together," Massi said. "Police know this is a disease."

Zibalese-Crawford, who will serve as master of ceremony at the symposium, said she is hopeful that people will leave Temple that day not only with a deeper understanding of opioid addiction and the resources available to combat it, but also knowing that Temple will be a continuing support for the community.

"Temple is a place where diverse people can come together," she said. "Temple is not only … for students, but also for the community – whether it's the Health Sciences Campus, or School of Social Work, College of Public Health, we are all here to provide assistance, comfort, counseling, and other key resources that one might need through partnership and our open doors … for someone or family who may be in crisis, or the community at large."