Owls want more silver screen time for Philly
Temple alumni make the case that a Philadelphia-based union would be able to negotiate more competitive rates and drive projects to the region.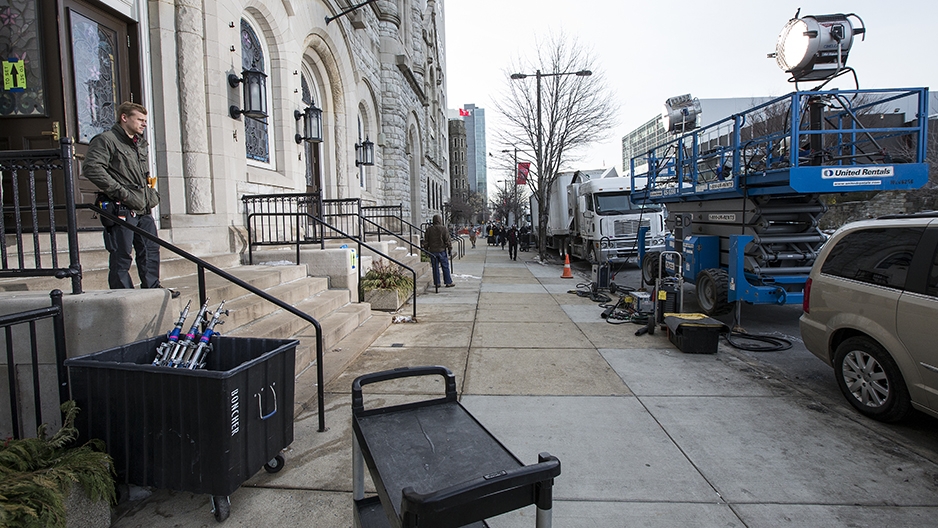 Temple alumni are proven movers and shakers in the Philadelphia film and television scene. Sharon Pinkenson, EDU '71, put the City of Brotherly Love on Hollywood's map as the executive director of the Greater Philadelphia Film Office. Now, two alumni are fighting to bring more productions back to Philadelphia.

Currently, film crew workers from New York and Philadelphia are represented by the same union, Local 52 of the International Alliance of Theatrical Stage Employees. Since such a high volume of members are from New York, some speculate that the union can be reluctant to promote Philadelphia to producers.

Stephen Breslin, TFM '04, and Jozef Jozefowski, TFM '04, want to change that.

"I'm going to do whatever I can do make sure we get representation and make sure Philadelphia is production-friendly again," said Breslin.

With the newly formed Coalition of Philly Crew, Breslin and Jozefowski are leading the effort to organize nonunion technical workers. The coalition—made up of about 50 workers that have been denied membership to Local 52—argues that a Philadelphia-based branch of the union would be able to negotiate more competitive rates to attract productions to the region.

Read the full story.