Owls earn spots on 'Forbes' magazine's '30 Under 30' list
Forbes' annual "30 Under 30" list honors young leaders in their fields, from entertainment to entrepreneurship to advocacy. This year, three Temple Owls made the list.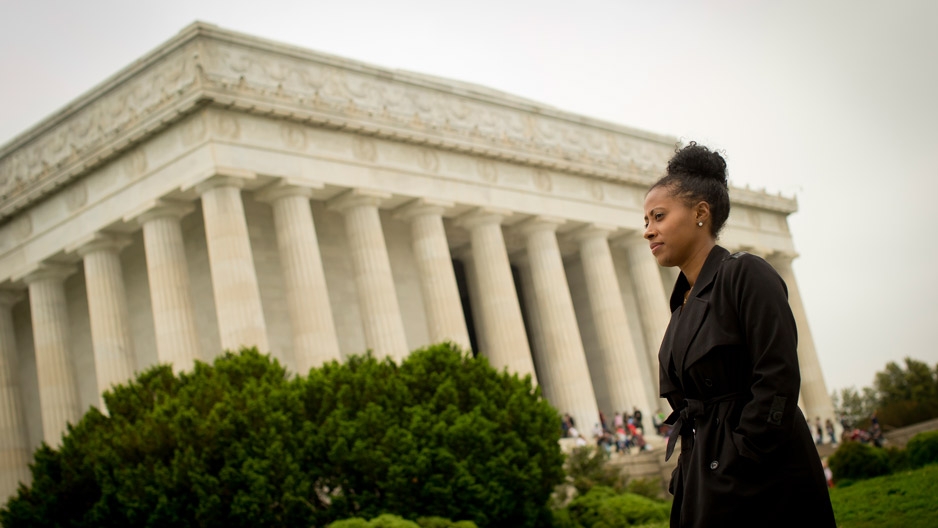 Forbes magazine's 2017 class of "30 Under 30" includes a few familiar faces. Three Temple Owls who have soared to the top in their industries earned spots on the list of 600 ambitious twentysomethings whom Forbes recognized as leaders in 20 distinct categories.

Meet the young Owls making a difference:

Jamira Burley, FOX '12
Long before she came to Temple, Jamira Burley's mission was to combat gun violence in her hometown of Philadelphia and in the United States. When she was 15, one of her older brothers died in a shooting—a tragic loss that propelled her toward that goal. Burley's longstanding advocacy and activism earned her a spot this year on Forbes' prestigious list in the Law and Policy category. At 23, Burley became the city's youngest-ever agency executive when Mayor Michael Nutter appointed her executive director of the Philadelphia Youth Commission. Now 28, she lives in Washington, D.C. and works as a senior campaigner at Amnesty International, focusing on gun violence, criminal justice and human rights. She also served as the national deputy millennial vote director for Hillary Clinton's presidential campaign and was named a Champion for Change in gun violence prevention by the Obama Administration in 2014.
Read Jamira Burley's "30 Under 30" profile here.
Adam Lyons, FOX '09
Despite dropping out of high school at 15, Adam Lyons, 29, went on to graduate from the Fox School of Business with a degree in risk management and insurance—and to land a spot on this year's "30 Under 30" list in the Consumer Tech category. Along with Joshua Dziabiak, who also made Forbes' list, Lyons founded The Zebra, a web service that allows consumers to quickly and easily compare quotes from more than 1,800 different car insurance options offered by more than 200 agencies. The company, established in 2012, now has more than 50 employees and is backed by more than $23 million in venture funding.  
Read more about Adam Lyons and The Zebra in "30 Under 30" here.
Quinta Brunson, former student
Though she doesn't hold a Temple degree (yet), BuzzFeed sensation Quinta Brunson, 27, is an Owl. The Philadelphia native attended Temple for a short time before moving to Los Angeles to pursue a career as a comedian, actor and writer—and it's been going well. Brunson, who made Forbes' list in the Hollywood and Entertainment category, landed a position with BuzzFeed in 2014 after her Instagram video series, The Girl Who's Never Been on a Nice Date, went viral and propelled her to overnight Internet celebrity status. Since then, Brunson's career in showbiz took off. Brunson—who goes by Quinta B. online—is now a development partner for BuzzFeed Motion Pictures and created three shows so far, including Broke.