Alumnus endows $100K scholarship for sustainable tourism
The scholarship, endowed by Harith Wickrema, FOX '80, funds internships for School of Sport, Tourism and Hospitality Management students in the U.S. Virgin Islands.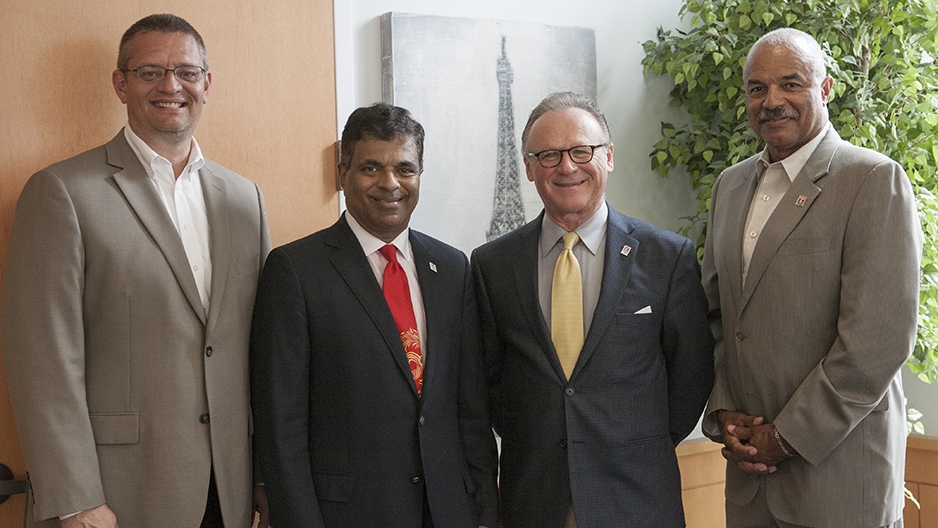 An endowment of more than $100,000 from a Fox School of Business graduate has created a scholarship fund to allow Temple students to pursue hands-on internships in sustainable tourism in the U.S. Virgin Islands.
Harith Wickrema, FOX '80, contributed the funding to create the Harith Wickrema Sustainable Tourism and Hospitality Management Endowed Scholarship Fund.
The scholarship, to be awarded annually, will allow one student each year from Temple's School of Sport, Tourism and Hospitality Management (STHM) to pursue an internship opportunity at Island Green Living Association, on St. John, U.S. Virgin Islands, a nonprofit organization that promotes responsible and sustainable living practices.
Wickrema, who headed Harith Productions, an international event management company based in Philadelphia for more than 25 years, was instrumental in the development of STHM's Sustainable Event Management curriculum while serving as an adjunct professor. He also serves on the Fox School's Dean's Council.
Said M. Moshe Porat, dean of the Fox School and STHM: "The focus (of this gift) on sustainability is truly incredible. Harith is a symbol of somebody who made it and is giving back. His generous gift will produce scholarships to students who will work in this area and, in many ways, follow in his footsteps."
"Sustainable tourism is a growing field in which Temple students can make an immediate difference in the world," said Wickrema, who also serves as president of the Island Green Living Association and is chief visionary officer of Eco Serendib Villa and Spa, an eco-luxury retreat on St. John. "The USVI's sustainability issues, including near-capacity landfills, are heightened by millions of visitors attracted to the region each year. Tourism is the lifeblood of the region and integral to economic growth. This challenge isn't unique to USVI, and it is vital that we focus on developing sustainable, responsible tourism while educating providers and the community at large. STHM leads the academic community in its focus on sustainable tourism education, and this scholarship will provide invaluable hands-on experience."
Read about the student selected to be the first recipient of the Wickrema Endowed Scholarship here.
—Christopher Vito