Temple endowment exceeds $500 million
Strong donor support and diversified investments contributed to its record growth.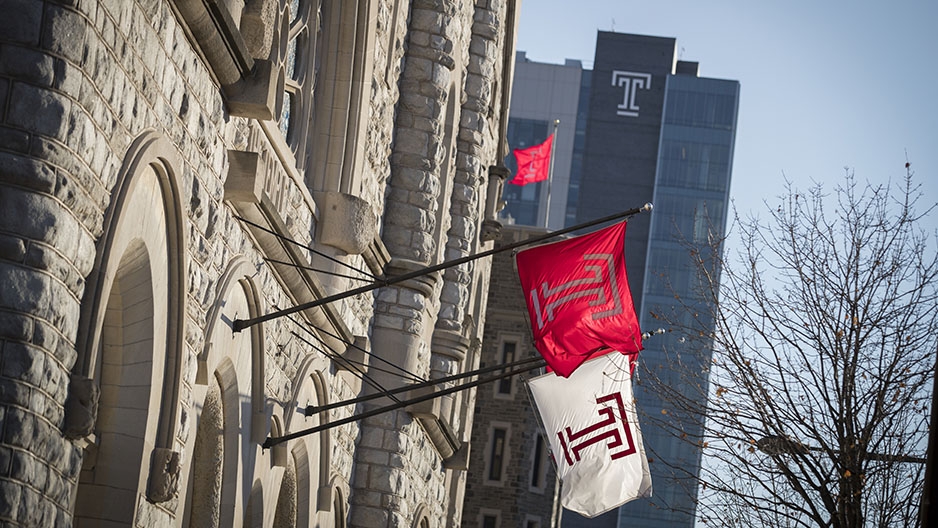 Temple University's endowment this fall surpassed $500 million, a significant milestone that illustrates increasing donor support, good stewardship and a recent initiative to grow the assets.
As is the case for many colleges and universities, Temple's endowment is funded through private donations that contribute to its principal amount, $513.6 million as of Oct. 31. A portion of the return—approximately 4.5 percent, which in fiscal year 2016 represented $18.5 million—that the endowment earns can be invested each year, as directed by donors, to areas such as student scholarships or endowed chairs to help attract and retain high-caliber faculty. Endowed gifts are invested in perpetuity, with a portion of the income earned on the investment spent year to year.
"We are grateful to our donors, whose support is not only inspiring but also making a lasting impact," said President Richard M. Englert. "Donor support, the visionary leadership of our Board of Trustees and our stewardship efforts have combined to enhance the university's long-term health, including our earning power."
In the latest National Association of College and University Business Officers-Commonfund Study of Endowments among 812 U.S. colleges and universities, both public and private, the average endowment was about $651.5 million. However, more than half of the institutions studied had endowments of less than $115 million.
"Our stakeholders have shown confidence in Temple and have helped push our endowment past the half-billion-dollar level, which is a great achievement," said Ken Kaiser, vice president, chief financial officer and treasurer. "It also demonstrates that our financial management strategies are sound."
Temple has grown its endowment in the past few years in three key ways. First, donors are supporting the university at record-breaking levels. Their endowed gifts are pooled to comprise a large portion of the endowment portfolio.
"We are grateful to our donors, whose support is not only inspiring but also making a lasting impact."
-- Temple University President Richard M. Englert
For example, in the fiscal year that ended June 30, Temple more than doubled fundraising for endowed student scholarships, raising nearly $15.6 million compared to approximately $7.6 million the year before. It was the highest amount raised for scholarships in the past five years.
"Temple's endowment is clearly growing thanks to the incredible support of our alumni and friends," said James Dicker, vice president for institutional advancement. "A strong endowment provides a stable source of funding and, at Temple, helps us continue to achieve new heights while remaining true to our historic mission."
Second, the university has diversified its assets into classes such as domestic and international equities, hedge funds, real assets and emerging markets. This type of asset allocation is in line with Temple's peers and has helped minimize volatility.
Third, Temple systematically transferred $10 million a month in short-term bond funds and operating cash into the endowment over a 15-month period. By growing the principal in this way, Temple has more unrestricted funds to support current and future priorities.