Temple surpasses fundraising goal
In Temple's second-highest fundraising year, the university also doubled support for endowed student scholarships.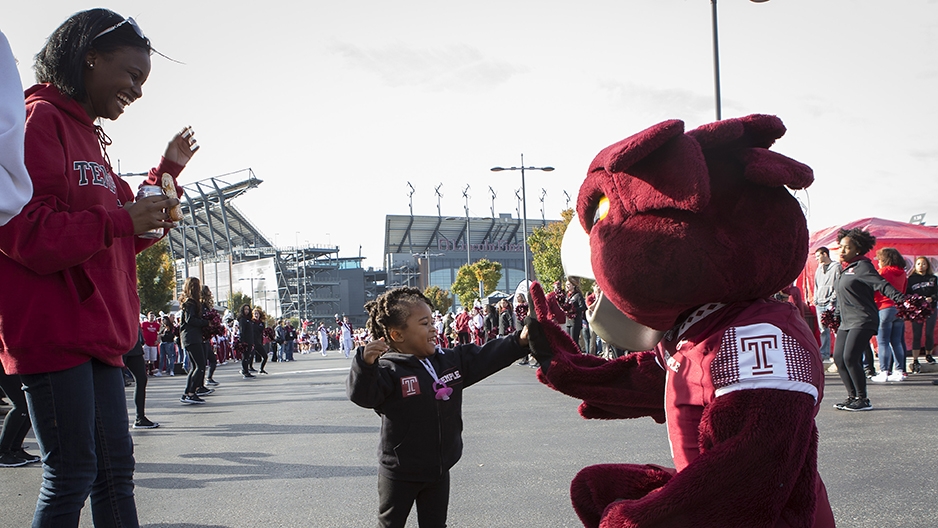 Marked by a rise in the number of alumni and overall donors, Temple University surpassed its fundraising goal for the fiscal year that ended June 30, totaling more than $79 million, including substantial gains for student scholarships.
Vice President for Institutional Advancement James Dicker noted that Temple not only exceeded its $75 million goal for fiscal year 2016, it also beat its goal of 20,000 alumni donors with a final tally of 20,403 alumni donors—and 41,626 donors overall, up from 36,643 last year.
Temple also more than doubled fundraising for endowed student scholarships, raising nearly $15.6 million in fiscal year 2016 compared to approximately $7.6 million the year before. It is the highest amount raised for scholarships in the past five years.
Leading the way was a $5 million donation by Temple Trustee Leonard Barrack, FOX '65, LAW '68, and his wife Lynne, EDU '68. In recognition of their support, the Barrack Scholars in Law scholarship initiative is being developed at Beasley School of Law.
In addition to strong fundraising, heightened alumni relations efforts led to more Owls engaging with the university. First-time participants accounted for 62 percent of Temple Alumni Relations event attendees in the past year.
Fiscal year 2016 marked Temple's second-highest fundraising total behind only last year's $84.2 million, which was bolstered significantly by the late Trustee Lewis Katz's $25 million donation, the largest in university history.
The university experienced increases in donations of $1 million or more—16, up from 10—donors of $100,000 to $999,000—77, up from 73—and donors under $1,000—37,868, up from 34,022. Student philanthropy skyrocketed, with senior class gift participation increasing from 3.6 percent to 15.8 percent due to concentrated outreach to students.
"We couldn't be more thankful for the generosity of Temple's donors, alumni and friends," Dicker said. "Our success is a reflection of their strong support and commitment to moving the university forward."
Leadership gifts over the last year included $2 million from School of Media and Communication Board of Visitors member Steve Charles, SMC '80, to establish the Steve Charles Chair in Media, Cities and Solutions—the School of Media and Communication's first donor-endowed academic chair and the largest one-time gift in school history.
Just recently, the school announced another endowed professorship, the James B. Steele Chair in Journalism Innovation, funded in part by a $2 million grant from the Wyncote Foundation of Philadelphia. Aron Pilhofer, one of the world's most respected experts in the use of digital tools for journalism, will assume the professorship.
The new athletic field for Temple's field hockey and lacrosse teams is named Howarth Field in recognition of a $500,000 gift from former field hockey student-athlete Cherifa Howarth and her husband, Greg. Howarth Field is part of Temple's new sports complex south of campus.