Son's Oscar win affirms professor's parenting strategy
Benj Pasek, son of Temple Psychology Professor Kathy Hirsh-Pasek, won an Academy Award for best original song, La La Land's "City of Stars."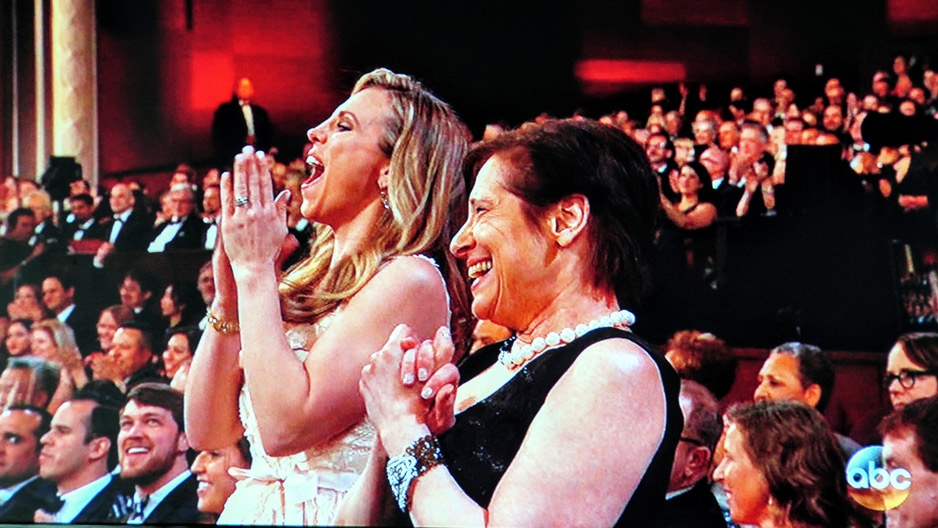 Accepting the award for best original song for La La Land's "City of Stars" at the 89th annual Academy Awards ceremony, Benj Pasek thanked his mom for letting him quit soccer and join the high school musical.
Temple Professor Kathy Hirsh-Pasek, who was her son's date for the evening, beamed in the audience.
Hirsh-Pasek, the Stanley and Debra Lefkowitz Distinguished Faculty Fellow in the Department of Psychology, has spent her career studying childhood and infant development. Her book, Einstein Never used Flashcards: How Children Really Learn and Why They Need to Play More and Memorize Less, won the prestigious Books for Better Life Award as the best psychology book in 2003. More recently, her 2016 book, Becoming Brilliant: What Science Tells Us About Raising Successful Children, written with co-author Roberta Michnick Golinkoff, became a New York Times bestseller.
So one might say that Hirsh-Pasek's son's win not only gave the proud mom a memory to last a lifetime; it also offered affirmation of her parenting philosophy.
In this Philadelphia Inquirer piece, Hirsh-Pasek, describes how the evening felt and explains what underpins her super parenting strategies.
"We have a tendency to be directors instead of coaches, to think that we can make our children what we imagine," said Hirsh-Pasek. "But what I did, and what I write about: Our real job as parents is to nurture our children into becoming what they can become."