Susan E. Cahan appointed dean of Tyler School of Art
The respected scholar and curator from Yale will take office on July 1.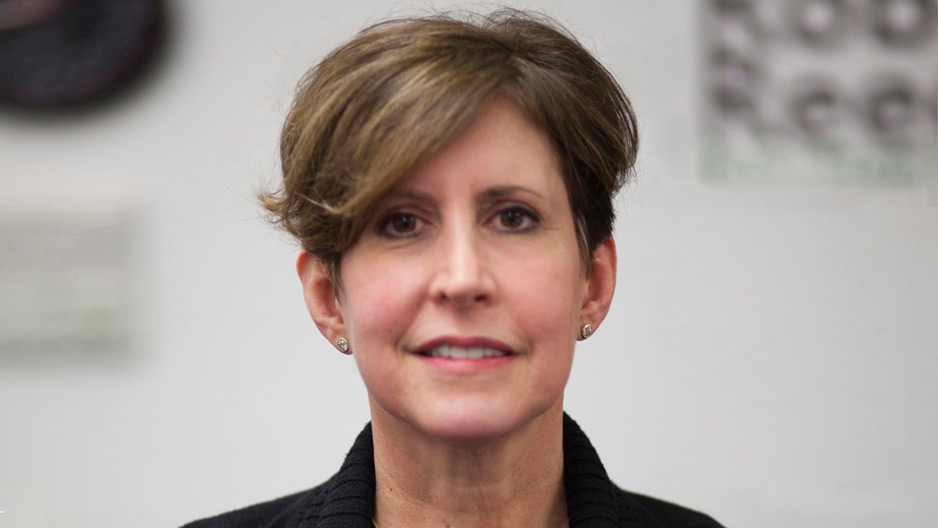 Temple University President Richard M. Englert has announced the appointment of Susan E. Cahan as dean of the Tyler School of Art, effective July 1, concluding a national search.
A respected arts education administrator, scholar and curator, Cahan currently serves as associate dean and dean for the arts at Yale College, Yale University's undergraduate liberal arts college. She will succeed Hester Stinnett, who has been Tyler's interim dean since September 2015.
"Susan Cahan is a dynamic and charismatic leader with a unique combination of vision and broad-based experience," President Englert said. "In the eight years since the Tyler School of Art moved to a new, state-of-the-art facility at Temple's Main Campus, Tyler's faculty have continued to elevate the school's profile. Susan is the right person to lead them to the next level on the national stage."
As dean for the arts in Yale College, Cahan is responsible for the Yale undergraduate arts experience across all arts disciplines. Her broad portfolio includes academic programs, co-curricular initiatives, fundraising, budgets, facilities and public programs.
"Susan is a builder," said JoAnne A. Epps, Temple's executive vice president and provost. "Wherever she goes, she creates the conditions institutions need for growth by building partnerships, trust and support. It's exciting to know that we have someone in place as a leader who can expand Tyler's reach around the world and in the city. I'm thrilled for Tyler students and alumni."
"Tyler's engagement with Philadelphia, one of the world's most vibrant arts centers ... puts the school in a unique position of strength. I look forward to experiencing the power of this relationship first hand."
-- Susan E. Cahan
Cahan's research focuses on the relationship between artistic and social change. Her book,
Mounting Frustration: the Art Museum in the Age of Black Power
(Duke University Press, 2016), examines the impact of the civil rights movement on art museums in New York City. She has edited and contributed essays to several volumes of criticism and exhibition catalogues. She holds a faculty appointment as a lecturer at the Yale School of Art, the nation's top-ranked fine arts program, according to U.S. News Best Graduate Schools.
Before coming to Yale in 2009 as its first associate dean for the arts, Cahan held academic posts at the University of Missouri–St. Louis, where she was the Des Lee Endowed Professor in Contemporary Art (2003–2009); at the Center for Curatorial Studies at Bard College in Annandale-on-Hudson, New York (1994–2003); and at the University of California at Los Angeles (2000–2002).
Cahan also has held the positions of senior curator of the art collection of Eileen and Peter Norton and director of arts programs for the Peter Norton Family Foundation in Santa Monica, California (1996–2001). She served in a variety of curatorial, educational and administrative leadership positions at the New Museum of Contemporary Art (1987–1996) and the Museum of Modern Art in New York City (1982–1987).
"Tyler is a school with a purpose," Cahan said. "I am inspired by Tyler's bold vision of cultural production as aesthetically and socially transformative action, and I am thrilled to join a creative community in which faculty, students and their collaborative partners pursue this vision with passion and skill."
"Tyler is also a school with a place," she continued. "Tyler's engagement with Philadelphia, one of the world's most vibrant arts centers—especially its engagement with the North Philadelphia community—puts the school in a unique position of strength. I look forward to experiencing the power of this relationship first hand."
The Tyler School of Art has been challenging creators and designers, artists, art historians and architects to explore and create in a dynamic environment for more than 75 years. A national leader, Tyler is ranked No. 15 among American fine arts graduate programs by U.S. News & World Report, and several individual programs are in the top 10, including glass (No. 2), printmaking (No. 7) and painting and drawing (No. 10). In 2009, Tyler opened the doors to a new, 255,000-square-foot building on Temple's Main Campus. Three years later, a new Architecture Building with state-of-the-art labs and studios was completed. These new facilities are complemented by the school's expanding and innovative curriculum, and offer easy access to lectures, classes and the exciting programming of Temple Contemporary, the visionary center for Tyler's exhibitions and public programs. In 2015, Tyler welcomed Temple's departments of Landscape Architecture and Horticulture, and Community and Regional Planning, as well as the Center for Sustainable Communities.
Provost Epps thanked Hester Stinnett for her service as interim dean and acknowledged her many achievements.
"Hester has served the Tyler School of Art faithfully for more than three decades, including multiple stints as interim or acting dean," Epps said. "Tyler would not have established the momentum that has defined the school in recent years without her guiding hand."