Geographer to lead NASA-funded project in Colombia
Victor Gutierrez-Velez, an assistant professor in the Department of Geography and Urban Studies, will lead research that aims to facilitate policymakers in his home country making informed decisions about the country's rich biodiversity.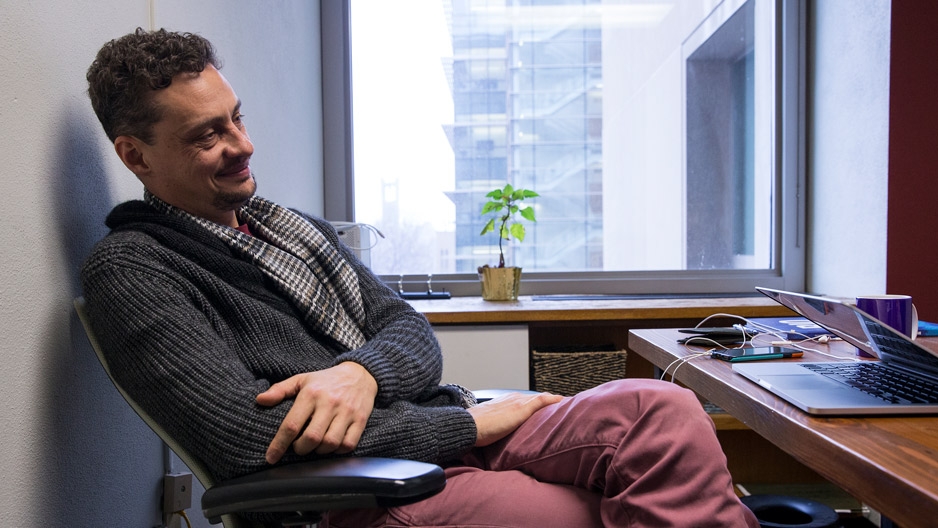 Since leaving Colombia a decade ago amid a violent internal armed conflict that spanned five decades, ecologist and geographer Victor Gutierrez-Velez has dreamed of using his skills to someday serve his home country.
"When I came to pursue my graduate studies here in the United States, I had a clear understanding that it was a social imperative for me to be able to contribute with all this knowledge and skills I obtained here to improve the conditions in the country," said Gutierrez-Velez, an assistant professor in the College of Liberal Arts' Department of Geography and Urban Studies. "When I left Colombia, it was embedded in a terrible war. Terrible things were happening. I witnessed things that I think are too sad to say."
Now, the conflict in Colombia has calmed, and Gutierrez-Velez has landed the perfect opportunity to do the work he's dreamed of: He is the principal investigator for a project funded by a three-year, $600,000 NASA grant that will use satellite technology and data to provide information to make decisions about the rich biodiversity in the country. 
Colombia is, by some metrics, the second most mega-diverse country worldwide. Its territory hosts a great number of rare and threatened species of animals and plants. Many of these threats could be avoided if officers knew about the implications of their decisions related to biodiversity and the environment. The goal of the project, Gutierrez-Velez explained, is to precisely equip those making decisions that affect biodiversity—such as where to harvest lumber or where to allow fishing—with the most accurate and up-to-date information so they can implement evidence-based policies that will preserve the nation's vast biodiversity and conserve its natural resources.
"The management of the environment in Colombia by the government is decentralized," Gutierrez-Velez said. "We have all this powerful information with this huge potential to help governmental officials and others to assess the implications of their decisions for the environment, but many of them have not the ability to access that information. Our idea is to create graphical interfaces that are very intuitive and easy to manage so that these people can obtain right there the information that's directly relevant for them."
He envisions a system that would, among other things, allow policymakers to select an area on a map, for example, and retrieve ecological data about it, such as past deforestation or droughts, species that live there and the occurrence of past fires or other natural disasters.
"This by itself can be extremely important and useful for them to make informed decisions," Gutierrez-Velez said. 
The grant funding comes on the heels of the 2015 establishment of the Colombia Biodiversity Observation Network, which is part of the Global Biodiversity Observation Network, or BON, a group of which Gutierrez-Velez is an active member. Aligned with the NASA project's goals, the Colombian BON provides information for decision-making on biodiversity in the country. 
For Gutierrez-Velez, whose parents, extended family and friends still live in Colombia, the opportunity to continue his work at home is particularly meaningful.
"There are still many challenges in Colombia, but they are not new challenges; they are challenges that are becoming visible because we are in the transition of solving a critical situation, which is how to achieve peace," Gutierrez-Velez said. "We are in this situation where a lot is to be done in Colombia, and it's very exciting for me to be able to see that I am actually achieving what I aimed for before leaving. That's one of the motivations I have with this work."