Center treating pregnant women with addiction funded for second year
The Temple/Wedge Center of Excellence, a program designed specifically to treat women who are pregnant and have opioid use disorder, will be funded by the state at $500,000 for a second year.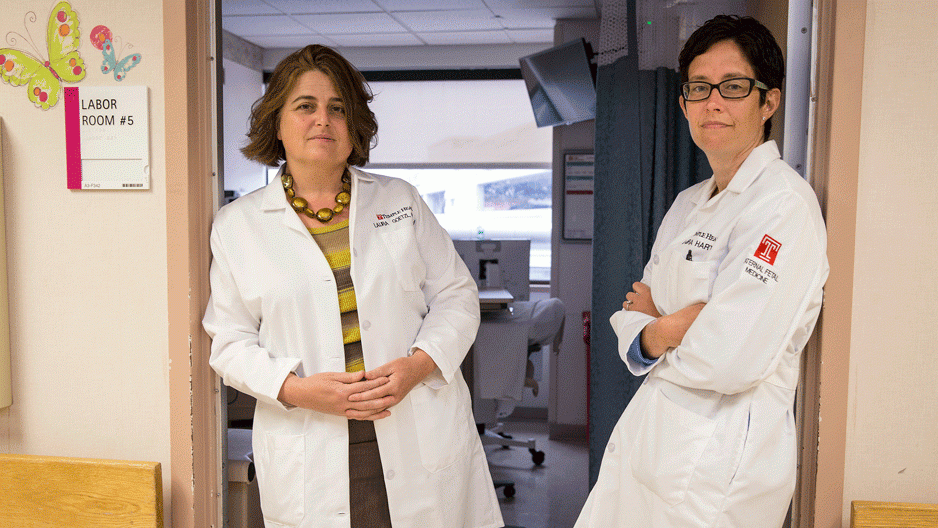 A collaborative effort between Temple University Hospital and a community-based organization aimed at providing better treatment for pregnant women facing opioid addiction has been funded for a second year.
The Temple/Wedge Center of Excellence, formed in a partnership with Wedge Medical Center, which specializes in mental health and addiction treatment, was first funded at $500,000 last year as part of the Commonwealth of Pennsylvania's continued commitment to address the opioid crisis. The program will be funded at the same level again this year.
The Temple/Wedge Center of Excellence provides an innovative drug-treatment program designed specially for pregnant women with opioid use disorder. Previously, women who were pregnant often faced significant barriers to getting treatment, as many treatment programs do not accept pregnant women. The Center of Excellence seeks to close that gap, providing care to more than 300 women and their partners each year. It is staffed by experts in addiction medicine, high-risk pregnancy and mental health care.
Patients in the program are provided access not only to addiction treatment, but also to integrated primary care, behavioral health services and medication-assisted therapy.