City awards two $600K+ grants to Temple for job programs
Temple's Center for Social Policy and Community Development and Intergenerational Center are the recipients of more than $1.2 million in grant funding that will support job training, education and employment programs for young Philadelphians.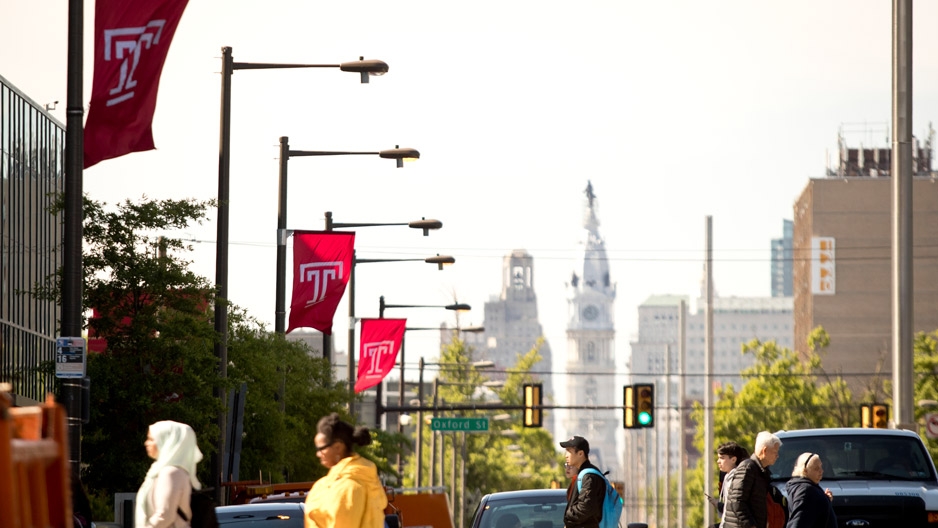 Two city grants awarded to Temple will help the university better prepare young Philadelphians to receive the training and education necessary to land sustainable jobs.
The grants were announced Jan. 9 by Philadelphia Mayor Jim Kenney. Temple's grants, which will support projects of both the Center for Social Policy and Community Development (CSPCD) at the College of Public Health and a collaboration among the College of Education's Intergenerational Center, Temple University Health System and the District 1199C Training & Upgrading Fund, are two of 12 awarded as part of the Employment Connections for Opportunity Youth Awards.
"These significant workforce development programs Temple is leading will have a transformational effect on young people across North Philadelphia," said university President Richard M. Englert. "This is another example of how city government, Temple and the community can work together to improve lives."
CSPCD's $614,000 grant will fund a project to support 85 local youth between the ages of 17 and 21 who are aging out of the city's foster care system, said Shirley Moy, the center's director. Through the project, Temple will assist young adults in pursuing employment and postsecondary education, helping them to earn college degrees, attain their high school equivalencies if needed, and obtain job training in areas including customer service and information technology.
"Research correlates education with better paying jobs. Our goal is to help these youth explore their options for employment and education," Moy said. "For youth who don't want to go to college, there will be training to make them more marketable around IT, computers and customer service. That's a foundational skill set we want them to have."
This is another example of how city government, Temple and the community can work together to improve lives."
-- Richard M. Englert, president
The second Philadelphia Works grant, for $637,500, and will fund TempleCares: Bridge to Employment Program, a collaborative effort between Temple University Health System and the College of Education that will serve students from North Philadelphia high schools. In partnership with District 1199C, the National Union of Hospital and Health Care Employees, students from six local career and technical high schools will be trained in a health sciences curriculum and, if they meet criteria upon graduation, be hired by Temple University Health System or other partners. 
Fifty students will be targeted for the program and will have the opportunity to pursue careers as nurse aides, behavioral health specialists and medical office assistants.
"This place-based bridge to employment program provides an opportunity for Temple University to extend and deepen its mission as well as a chance to reimagine its relationship and impact to this community beyond its traditional student population," said Patience Lehrman, special assistant to the dean for strategic partnerships and community affairs and director of the Intergenerational Center in the College of Education. "An as anchor institution in North Philadelphia, Temple is bringing hope to the community and giving the youth of North Philadelphia a chance at a better life."
Cheryl Feldman, executive director of the District 1199C Training & Upgrading Fund, echoed that. 
"This is what an anchor institution that cares about its community looks like—working and investing in the tremendous assets that the people in that community, especially young people, have to offer," Feldman said. "Given resources and opportunities, the young people graduating from local health career and technical education programs will save lives, advance the sciences, support families and more."