Katz School of Medicine announces Alzheimer's Center
A gift from a Temple trustee will create a new hub for researching the disease.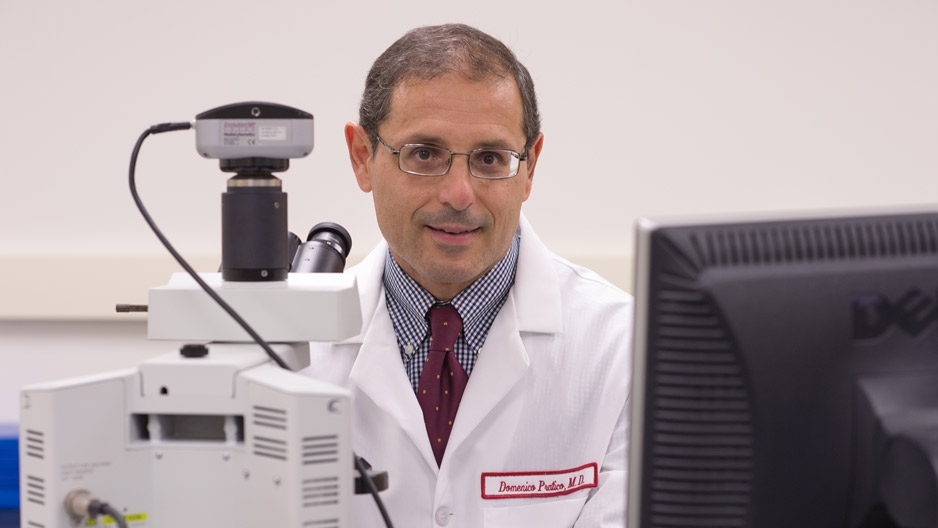 The Lewis Katz School of Medicine has received a gift from Temple University trustee and Fox School of Business alumnus Phil Richards, FOX '62, and the Scott Richards North Star Charitable Foundation to establish the Scott Richards North Star Charitable Foundation Chair for Alzheimer's Research at Temple. The gift will also create the Alzheimer's Center at Temple (ACT).
"This strategic investment will pay dividends not just to Temple, but to society, funding cutting-edge basic science research, clinical studies and innovative educational programs for new generations of researchers," said Larry R. Kaiser, dean of the Katz School of Medicine, president and CEO of Temple University Health System, and senior executive vice president for health affairs. 
Domenico Praticò, a professor of pharmacology, microbiology and immunology and in the Center of Translational Medicine, will be the first to hold the endowed chair. Praticò currently leads the Alzheimer's Disease Research Program at Temple, where he examines clinical pharmacology with a focus on the cellular and molecular mechanisms involved in brain health, and the development of neurodegenerative diseases such as Alzheimer's disease, Parkinson's disease and dementia in the brain's frontal lobes, known as frontotemporal dementia.
Alzheimer's is the sixth leading cause of death in the U.S., and more than five million Americans live with the disease. The Alzheimer's Center at Temple will integrate research, training, and clinical and educational activities in order to study the pathophysiology of Alzheimer's disease and related disorders; discover the mechanisms responsible for their onset and progression; and develop effective treatment strategies with the ultimate goal of finding cures.
"ACT is committed to promoting brain health and fostering discoveries for a better understanding of Alzheimer's disease and related dementias through cutting-edge research, clinical studies and innovative educational programs," Praticò said. "ACT brings together a diverse team of multidisciplinary and talented investigators who devote their entire effort to making a difference in the fight against these diseases."