New student club opens dialogue about mental health
The DMAX Foundation Temple chapter aims to destigmatize mental health problems by encouraging open communication and support among students.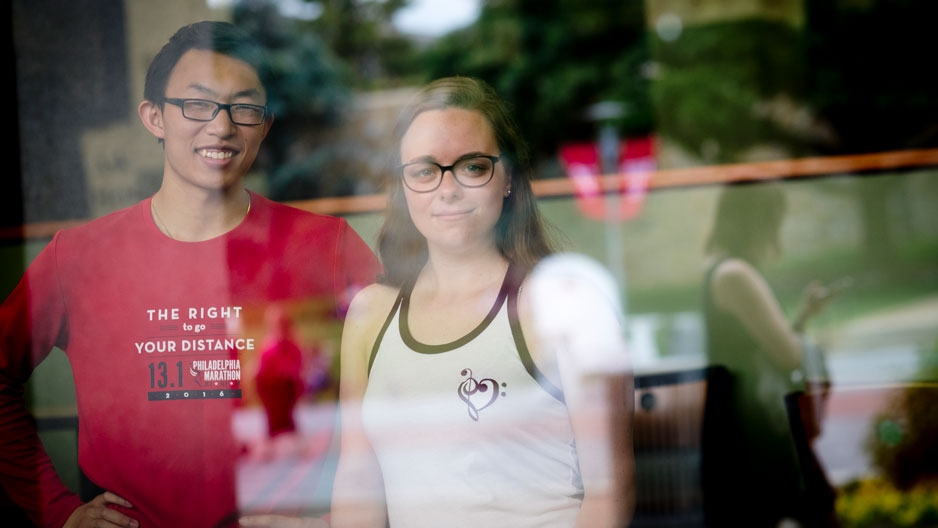 College is an exciting time, but it's also fraught with the challenges that come with change, relocation, important decision making and pressure to succeed. 
According to the Anxiety and Depression Association of America, 85 percent of college students report they felt overwhelmed by everything they had to do at some point in the past year, and 30 percent report that stress has negatively affected their academic performance.
A new student-led mental health social group, DMAX Club, offers Temple students a safe space to feel heard, supported and connected to one another. The club fosters the mission of the greater DMAX Foundation, a nonprofit that helps to increase understanding and demonstrate compassion for youth suffering from mental or emotional pain.
Lee Maxwell and Laurie Burstein-Maxwell started the foundation after losing their 18-year-old son, Dan, to suicide in 2013. For Dan's parents, DMAX was a way to honor their son's memory and erase the stigma surrounding mental health. By creating environments of open communication, the foundation aims to reduce isolation among college students.
DMAX Club at Temple 
When Temple junior engineering major Michael Nghe started to notice signs of anxiety and depression, he knew he had to do something. Neuroscience major Heather DeSalvo faced a similar situation her sophomore year.
In the fall of 2017, Nghe and DeSalvo both attended a Health and Wellness Fair at the Student Center, after which they were contacted by the DMAX Foundation about establishing a Temple chapter—a request they readily accepted, having personally witnessed the need on campus for such an organization. 
After accepting the respective roles of president and vice president, Nghe and DeSalvo underwent comprehensive training by mental health professionals in Temple's Tuttleman Counseling Services center on how to communicate with and listen to their fellow students, and how to properly handle emergencies should they arise.
"Tuttleman Counseling Services is a professional location," Nghe said. "However, DMAX is more accessible [for] students. We like to dedicate as much time as we can to those who want to talk, even if it is not during our club meeting times." 
Club leaders are accessible to students via phone, email, social media and even text. 
"It is important for college students to have an outlet like DMAX because it encourages students to talk more with students about how students are doing," explained Brandon Labarge, a staff psychologist at Tuttleman Counseling Services. "This may help promote a sense of community, connection, and sense of belonging."
 
The club is still in its early phases and continues to develop based on student feedback, but the standard meeting format invites any and all students to join, introduce themselves and partake in what the club calls "Conversations that matter." These conversations are open-ended and can include any subject a student feels he or she needs to work through. 
"Mental health issues usually are multi-faceted and require addressing many different areas of change," said Labarge. "I recommend students take time to consider what they may need and be willing to invest in themselves and their mental health care."
For up-to-date information, meeting dates and events, follow the DMAX Club on Facebook.
—Nicole Quaste