SEPTA Key coming to Temple University train station
Starting July 9, Regional Rail passengers at Temple began seeing a change in the fare collection process.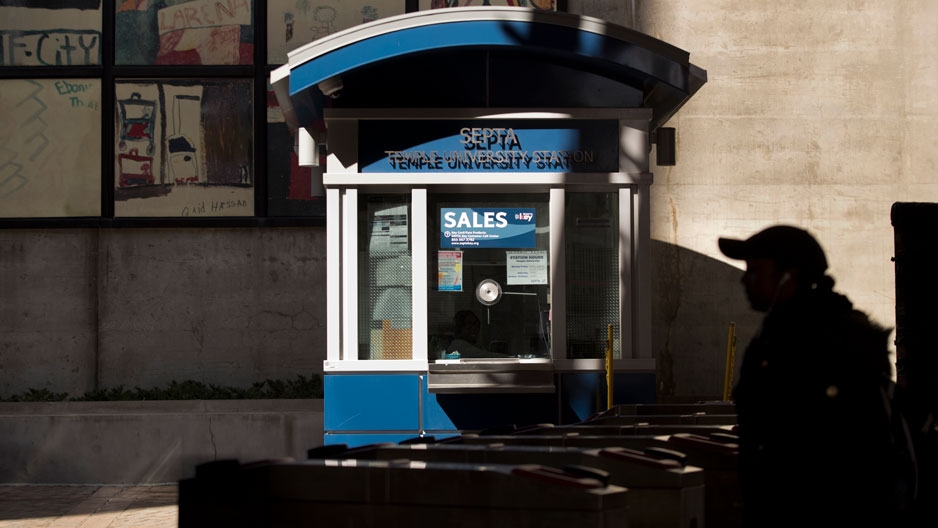 If in recent weeks you've taken SEPTA Regional Rail to and from Temple University, you know changes are coming as part of the introduction of SEPTA Key. 
The reusable, reloadable, replaceable SEPTA Key card already has been introduced to transit customers, and SEPTA now is preparing to roll out the fare payment system to Regional Rail riders. Regional Rail passengers soon will have the option to use a reloadable fare feature to pay for weekly or monthly passes and to customize how they pay to travel.
Turnstiles and gates have been added to Temple University's station, located at 10th and Berks streets. Passengers also may have noticed fare collectors at the station in the afternoon.  
Beginning July 9, and in order to pass through the turnstiles at Temple University station, customers must have a ticket to present to the fare collectors, or swipe their existing weekly or monthly TransPasses through the reader, in order to pass through the arms of the turnstile. This is part of SEPTA's efforts to get riders ready to pay for their fares before they board the train.
SEPTA Key Ambassadors are available in Center City stations, including Temple, to help with the transition and to answer questions. Passengers also can expect to see the Key Ambassadors at SEPTA's 19 Zone 4 stations, as part of the transit authority's early-adopters program. By August 1, Zone 4 customers selected to help test the system will tap their SEPTA Key card at the platform validators at their home stations before boarding their trains. Once they arrive at their destination, they will tap again at the turnstile to exit the station. On the reverse trip, early adopters will tap in at one of the five Center City Stations, including Temple, at the turnstile to enter the station and tap again at validators at their home stations in order to complete the trip.
Following this testing period on Zone 4, SEPTA will roll out the Key Card to Zones 1, 2 and 3.
For more information, visit iseptaphilly.com and septa.org/key.
—Christopher A. Vito