Posted
September 20, 2018
Intergenerational Center awarded Pew grant to support families caring for aging relatives
The $225,000 grant will support a collaborative effort between the College of Education's Intergenerational Center and the Penn Memory Center.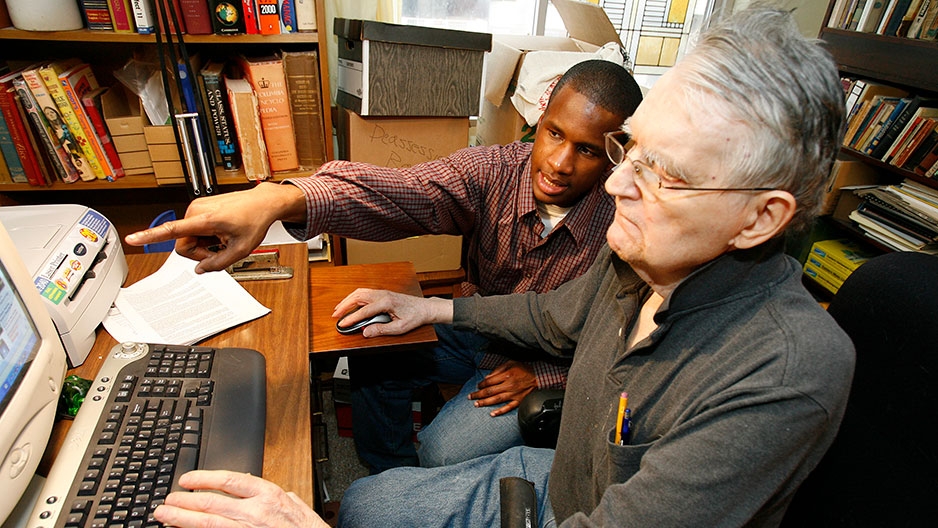 A center at Temple has been awarded a grant from The Pew Charitable Trusts to fund respite services for families in the Philadelphia region who are caring for aging relatives.
The funding is part of Pew's ongoing support for area services and agencies that help to preserve the dignity, independence and quality of life of local senior citizens. 
The Intergenerational Center, housed in Temple's College of Education, provides programming to support caregivers and seniors, including continuing education and training programs. 
The $225,000 Pew award will support a collaborative effort between the Intergenerational Center and the University of Pennsylvania's Penn Memory Center to operate Time Out, a home-based support and mentorship program for families who are caring for older relatives. Time Out pairs seniors with college students who are trained to provide care and support in their homes. 
"By engaging college students and matching them with older adults to provide caring companionship and meaningful engagement, we seek to mitigate isolation and preserve this vulnerable population's dignity, independence and overall quality of life," said Patience Lehrman, executive director of the Intergenerational Center.
"This grant funding will enable Temple to bridge the generation gap by creating an opportunity to connect seniors and young adult college students in a meaningful way," Lehrman said. "The program is mutually beneficial for seniors and students. Students give caregivers a break and the peace of mind to know that a caring person is with their loved ones when they can't be there. Students also learn about working with the elderly and develop an ethos of service that prepares them for career success in nursing, geriatrics, social work and psychology."