College of Science and Technology celebrates 20th anniversary
CST has reached many milestones since its founding in 1998 while advancing exceptional teaching and scientific discovery.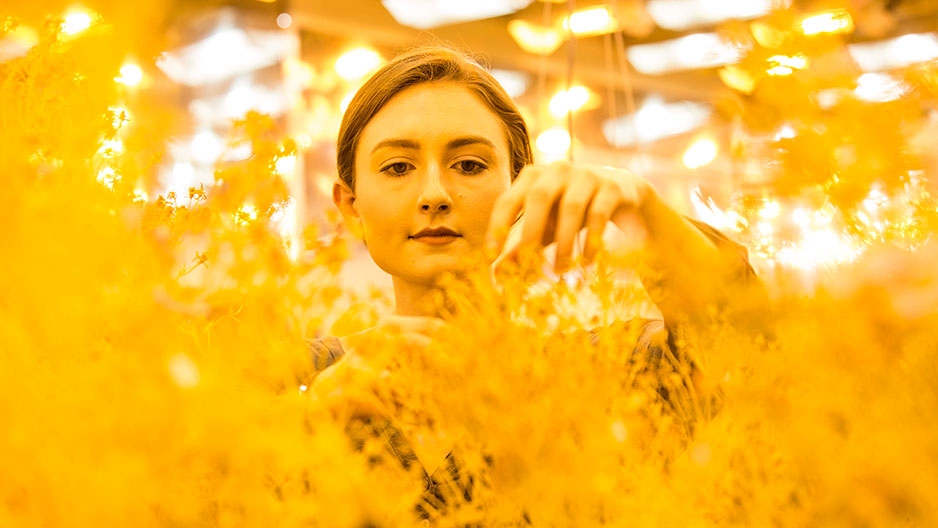 Twenty years ago, Temple University created the College of Science and Technology (CST), separating chemistry, biology and other science disciplines from what was then called the College of Arts and Sciences.
CST is now celebrating its 20th anniversary—and growing success—with several events, including a Provost Lecture from Nobel Laureate William Daniel Phillips and a wine event featuring home-winemaker-turned-winery-owner Paul Curcillo, CST '84, president of the Temple University Alumni Association and a university trustee.
"Across disciplines, top CST scientists—National Academy members and authors of some of the most-cited scientific publications in history—are advancing research on materials,
energy, genomics, molecular science, biodiversity and more," said Dean and Laura H. Carnell Professor of Science Michael L. Klein. "They help power Temple's rise to Carnegie Research I (R1) status and inclusion among the top 25 research institutions as measured by Google Scholar citations." 
From recruiting world-class researchers to record amounts of outside funding and rising enrollment, many college metrics are on the upswing. College-wide, funded research has grown from just over $10 million in 2009 to nearly $30 million today. Graduate enrollment has more than doubled since 2008 while undergraduate enrollment has risen steadily to just over 4,000 students. And 550 of those undergraduates are in the Temple Honors Program, more than any other Temple school or college. 
Across the college's six departments—Biology, Chemistry, Computer & Information Sciences, Earth & Environmental Science, Mathematics and Physics—CST is thriving. When Professor Robert Sanders, chair of the Department of Biology, arrived 22 years ago, he said, relatively few faculty had outside research funding. Since 2002, however, the department's total external research funding has grown from $500,000 to $10 million in active grants. The undergraduate program has also exploded, growing from less than 700 undergraduate biology majors 20 years ago to more than 1,900 today.
Chemistry's story is similar. In 2004, chemistry faculty averaged about two published articles per faculty member per year. By 2017, that figure had more than doubled to an annual average of 4.5 articles per faculty member.
"When I first came to Temple, people at national meetings did not know that much about what was happening here," said Professor Daniel Strongin, chair of the Chemistry Department. "Now everyone knows about Temple and the groundbreaking research happening here. It's been an amazing change."
In the Department of Computer & Information Sciences, enrollment has grown to about 1,200 students, and research output has increased dramatically.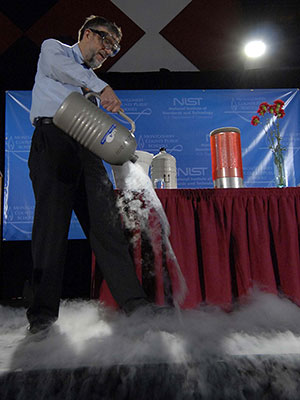 "As a department, we're expanding research strengths in promising areas like data science, large-scale networked computing and machine learning to support future visions of computing," said Jamie Payton, associate professor and department chair.
The Earth & Environmental Science (EES) Department is one of CST's leaders in offering general education courses to non-science majors, exposing students from across the university to science and earth-systems topics that will continue to impact their lives. EES has also experienced record numbers of post-doctoral students and graduate students, especially for its new geoscience PhD. 
Over the past four years, five professors in the Mathematics Department—Cristian Gutierrez, Shiferaw Berhanu, Irina Mitrea, Daniel Szyld and Igor Rivin—have been elected Fellows of the American Mathematical Society. "The honor is indicative of the quality and far-reaching impact of the research our faculty conducts," said Mitrea, the department chair. 
The United States's quest to build a new electron ion collider illustrates the growing stature of CST's Physics Department. Four years ago, Professor Bernd Surrow co-chaired a meeting of 250 national and international physicists at Temple that kickstarted the new collider concept. He now chairs the Steering Committee of the Electron Ion Collider User Board, an international group of physicists who expect to use the new accelerator.
Today's CST is a "potent engine for discoveries that dramatically enhance all of our lives," Klein said. "Going forward, CST will continue to invest in recruiting top researchers and talented students, to fully supporting their work and education and to engaging alumni in the life of the college. In science—as in our lives—much has changed in two decades. CST's commitment to advancing science and teaching—and to creating, exploring and innovating—remains steadfast."
—Greg Fornia