See for yourself: Tupac Shakur material at Temple's Blockson Collection
The memorabilia includes a dozen handwritten documents and bullet-dented medallion.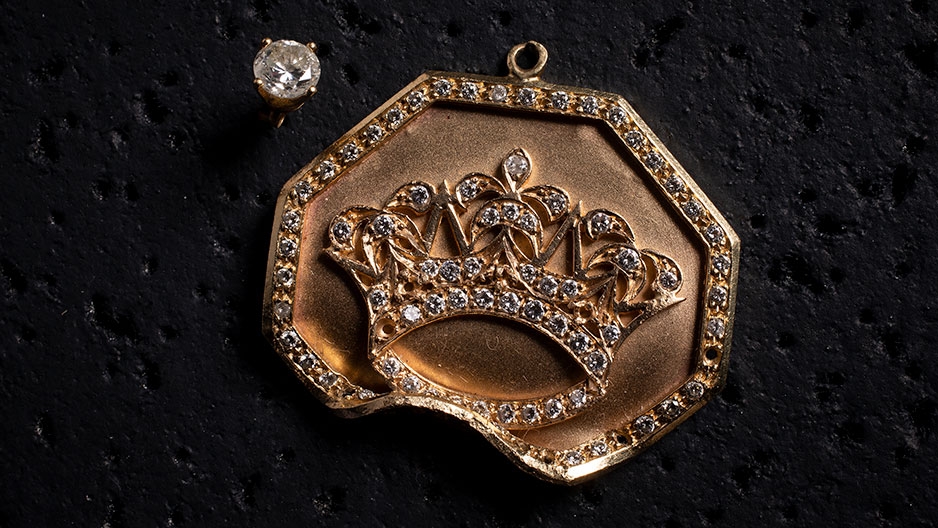 Temple University's Charles L. Blockson Afro-American Collection has acquired material of slain rapper Tupac Shakur—including a dozen handwritten documents and two pieces of jewelry—and is making it available to view in the photo gallery below.
Shakur is one of the most influential artists of his generation. A prominent voice of 1990s hip-hop, Shakur's 11 platinum albums and 44 singles have resulted in more than 42 million copies in sales. Shakur was the victim of a drive-by shooting on Sept. 7, 1996, in Las Vegas; he died six days later, on Sept. 13, 1996, at the age of 25.
The Blockson Collection is one of the nation's leading research facilities for the study of the history and culture of people of African descent. The collection of more than 500,000 items contains materials on the global black experience in all formats: books, manuscripts, sheet music, pamphlets, journals, newspapers, broadsides, posters, photographs and rare ephemera.
The Shakur items were acquired through a donation from Goldin Auctions of Runnemede, New Jersey, which has handled a variety of the artist's memorabilia. Goldin Auctions donated the items to Temple due to the stature and expertise of the Blockson Collection, because Temple offers a course about Shakur (Tupac Shakur and the Hip-Hop Revolution) and due to its close proximity, said Goldin Auctions founder and CEO Ken Goldin, a Philadelphia native. 
"He's a hip-hop icon," Blockson Collection curator Diane Turner said of Shakur. "This is a significant, contemporary addition to our already impressive collection of music items, ranging from African instruments to material from John Coltrane, Grover Washington Jr. and Natalie Hinderas. We are thrilled."
WARNING: The following material contains explicit content and may not be appropriate for all ages. The opinions expressed and views depicted are those of the artist and not Temple University. Discretion is advised.
For optimal viewing, maximize this gallery in your browser window. Click the item titles to expand detailed descriptions.