Black History Month: Five must-see exhibits at the Blockson Collection
From rare photographs to rap lyrics, a guide to some of the most unusual items in the collection.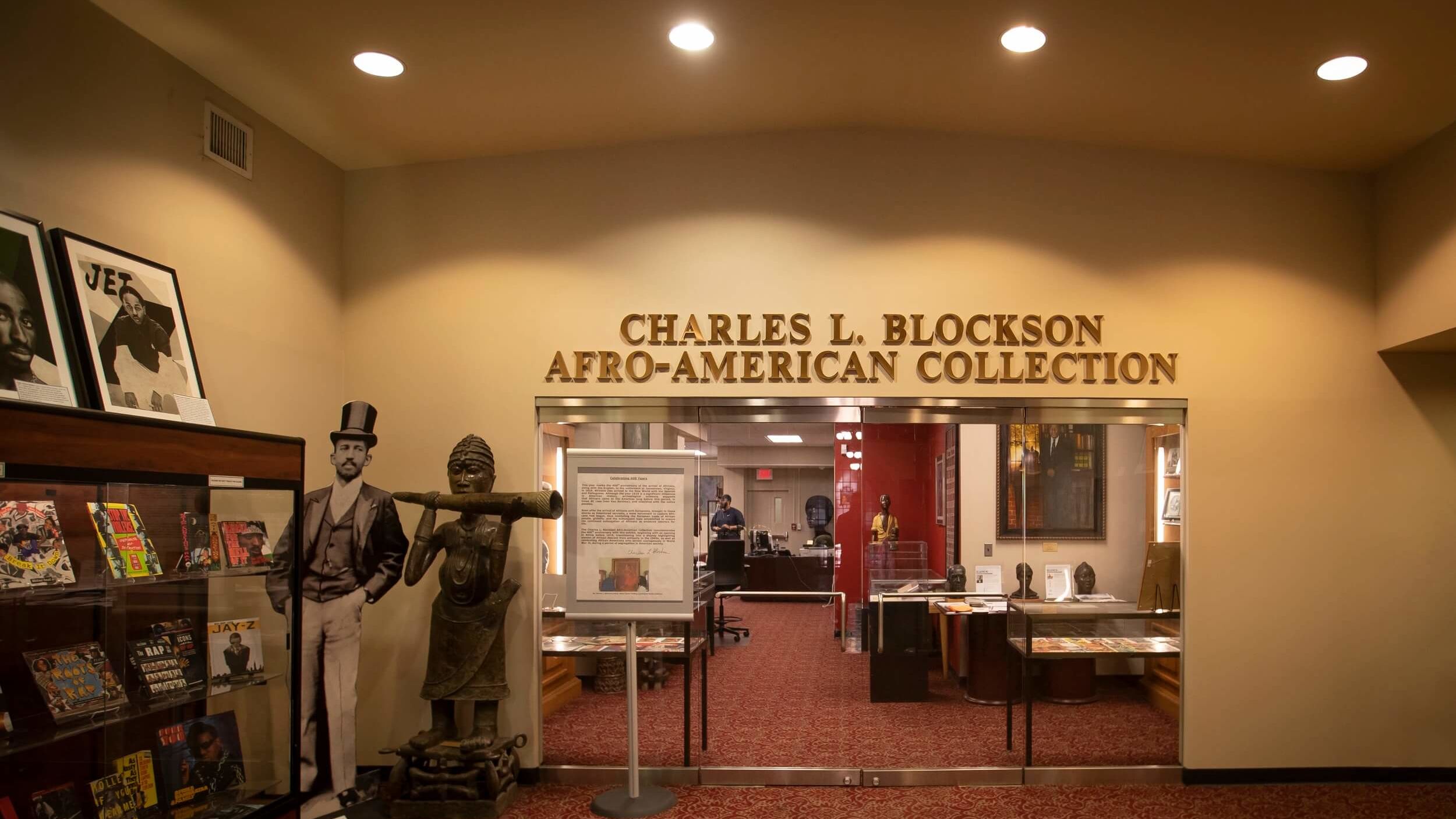 Where can you find Benin Bronzes, a W.E.B. DuBois first edition, original drafts of Tupac Shakur's lyrics and rare photographs of African American life in Philadelphia, all under one roof? 
At the Charles L. Blockson Afro-American Collection at Temple University.
Founded by historian Charles Blockson and donated to Temple in 1984, the collection includes more than 700,000 unique items related to black history and culture and spans more than 400 years, from 1581 to the present. 
The Blockson is one of the most important collections of its kind in the U.S., and it's right here on your doorstep (specifically in Sullivan Hall on Temple's Main Campus). You don't need a research project or assignment to go there; just drop in, weekdays from 9 a.m. to 5 p.m. The Blockson is open to the public.  
In celebration of Black History Month, we asked curator Diane Turner to name some of her favorite items in the collection. Here are five essential things to see when you stop by.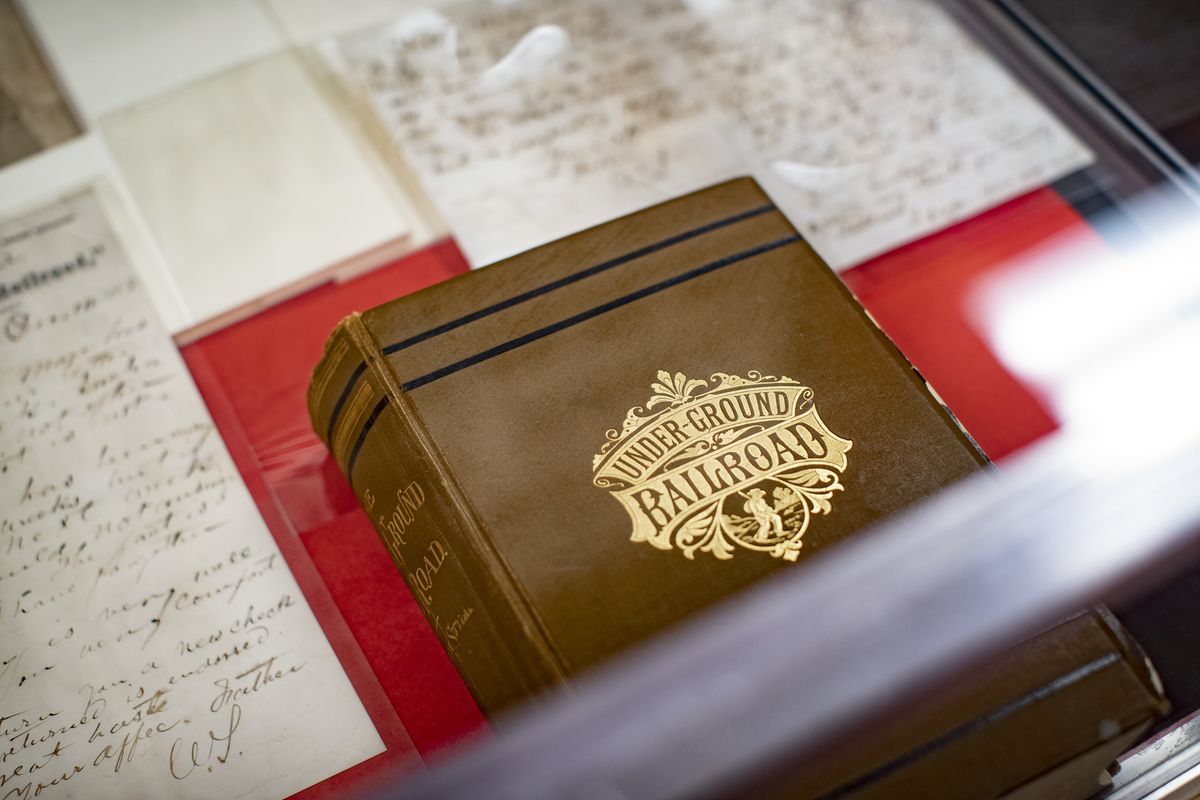 A first edition of  The Underground Railroad. (Photo by Ryan S. Brandenberg)
An original copy of The Underground Railroad
Written by abolitionist leader William Still in 1872, The Underground Railroad recounts the stories of Africans who escaped slavery and made the dangerous journey north to freedom. "Running away became a major form of African resistance to slavery," Turner said. Filled with amazing stories, it's remarkable the book even exists at all. Still was the free-born son of former enslaved Africans and taught himself to read and write. He helped freedom seekers at a time when doing so was a federal offense and preserved their stories—at one point, he had to bury his records in a cemetery to keep them safe. His book is the only first-person account of the Underground Railroad written and self-published by an African American.


A selection of Mosley's photographs. (Photo by Ryan S. Brandenberg)
 
John W. Mosley's photographs
A self-taught photographer and photojournalist, John W. Mosley chronicled black life in and around Philadelphia from the late 1930s to the late 1960s and left behind a treasure trove of more than 300,000 images—many of them now part of the Blockson Collection. His subjects ranged from celebrities including Martin Luther King Jr., Lena Horne and Nat King Cole, to ordinary people staging a protest or at the beach. 


Actress, singer and dancer Dorothy Dandridge on the cover of Ebony. (Photo by Ryan S. Brandenberg)
 
Vintage issues of Ebony, Jet and Hue
In the 1940s and 1950s, black women often appeared as stereotypes in white media, Turner said. They were jezebels, Aunt Jemimas or tragic mixed race women who never truly belonged anywhere. African American magazines showed a different perspective: the way black women saw themselves. On the covers of Ebony, Hue and Jet, women like Dorothy Dandridge and Sarah Vaughn were glamorous and dignified. "African Americans have been assaulted with stereotypes in popular culture from the 1800s to the present," Turner said. "The magazines on display highlight the beauty of African American women with actual images of them, as well as their contributions to the world."


Two of Frederick Douglass' sons served in the first all-African American regiment. (Photo by Ryan S. Brandenberg)
 
"Men of Color" Civil War recruitment poster
Issued in 1863 and written by Frederick Douglass, "Men of Color" urged African American men to enlist in the Union army. African Americans have served in every war the U.S. has fought, from the American Revolution onward, but they are still underrepresented in depictions of these wars. Even the Oscar-winning movie Glory, which chronicled the first all-African American regiment (which likely included men who had seen Douglass' poster) got a crucial detail wrong. "Most of the 54th soldiers were not enslaved Africans nor from the South, but freemen from the North," Turner said. 


Part of the Tupac Shakur collection. (Photo by Joseph V. Labolito)
 
Manuscripts of Tupac Shakur's lyrics  
A rapper and hip-hop icon, Tupac Shakur's life and career were tragically cut short, but he is still remembered as one of the most influential musicians of his generation. The Blockson Collection includes some of Shakur's personal documents, including original working lyrics for some of his songs, written in his own handwriting—a glimpse into a creative mind at work.
—Edirin Oputu