For Super Bowl ad creator, persistence and patience have paid off
Ryan Scott, KLN '00, helps run the team at Innocean in L.A. that created the smash hit "Smaht Pahk" car commercial.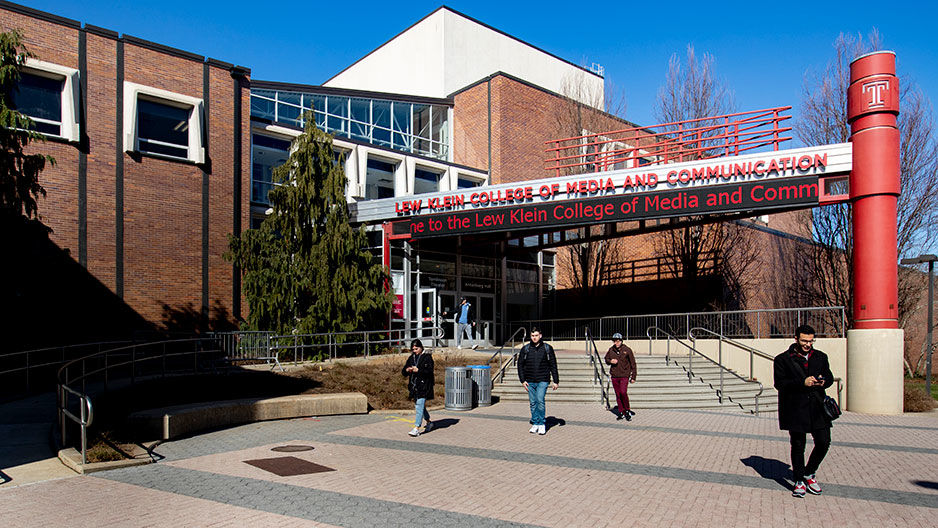 After Hyundai's "Smaht Pahk" commercial became a hit during the Super Bowl, we caught up with Ryan Scott, KLN '00, one of the brains behind the ad. Scott was at the Huntington Beach offices of ad giant Innocean USA, thinking back to his days as a Temple student new to Philly and the start of his career.  
The key to Scott's success? Being open to change and a good listener, from his very first days and months as a student.
Q: People loved this ad, playing up Boston humor and banter and the R's they are so famous for dropping. As of now, it's been viewed over 42 million times on YouTube on top of the hundreds of millions who watched it that Sunday night. Tell us about what it was like to make it and then how it feels seeing it make this kind of impact.
A: Making work that so many people are going to see brings a ton of pressure and takes a massive team. We're trying to stand out from dozens of other really entertaining ideas while still delivering an important message for our client. I'm fortunate to work with an incredible team that sweats every tiny detail to get there. And when we exhaust that much effort on something it always makes us a bit anxious about how it's going to be received. So to see this year's commercial take off the way it has and to watch the buzz around it grow and grow has been absolutely amazing to watch.

Q: How did you choose Temple? What drew you here?
A: I grew up in the Bethlehem (PA) area. I was an editor on my high school paper, so the thought was go into journalism, right?  But I needed to find a bigger market and be somewhere where the opportunities in the communications business might be. I knew I wanted to get into the city, get into a faster moving environment.
Q: So it's 1996 and the world in journalism is about to change drastically.
A: It was. And it did. And we definitely heard that in our classes. I was really fortunate to have professors telling us what was happening in the journalism landscape, about the shifts taking place, about how news was converting to online platforms. And my friends were saying the same.
Q: It was good you listened. Advertising looked interesting...
A: Once I started taking classes, especially ones on the creative side, I really started to enjoy them. I had a professor [Michael Maynard] who was great about bringing in speakers and talking about the importance of brand and building a student portfolio, and making yourself marketable to bigger agencies.
Q: You got involved with the Temple Ad Club, the advertising student association. How did that come about? What was it like?
A: It was the classic flyer thumbtacked to a bulletin board in what was then the School of Communications and Theater [now Klein College of Media and Communication]. And just like with any of those organizations, they are sort of fledgling … a whole bunch of the time, you are thinking about how to bring in more members. It definitely was a situation where you get out of it what you put into it. I was fortunate that at the time, there were a lot of upperclassmen involved, so we had a good group, and I could move into a leadership role. But that did come after that process every student has of looking around for opportunities, trying to figure out where you fit in. Walking around and thinking is there an opportunity at the radio station? On the newspaper? Where do I go from here?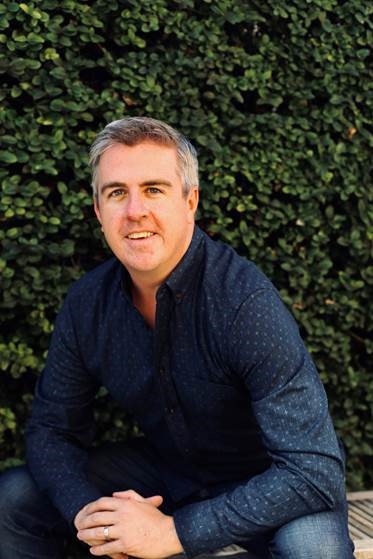 Q: Tell us about your first job after graduation. Was it with an agency and on the creative side like you are doing today?
A: My first job was with a firm in Philly on Race Street called Allied Advertising. It was really more of a media sales and placement firm. We worked with movie theater showtimes and movie listings. I was more on the publicity and film promotion side. It was around events and press junkets. It was a lot of fun for a first job. I met journalists, actors, writers. I came to understand the business more. But I wasn't doing a lot of writing, and I missed it.
Q: So now you are thinking, how do I get from here to there?
A: I knew I wanted to write, and I knew I liked the creative side.... I called up Professor Maynard and said, "One of the speakers you brought in talked about building a book of work. How can I do that?" So I spent two years in Atlanta doing that, building my portfolio, making myself more marketable to the (advertising) industry. I see a lot of kids that go through programs like this in my job now, and I'm always impressed with them.  
Q: Now you are group creative director at Innocean USA, the agency of record globally for Hyundai and Kia. 
A: There are so many interesting things in media and entertainment coming out of Korea right now. The growth is exciting. We are the agency of record for Hyundai, so it's a really exciting time. In American culture, they are still that challenger brand. So we get to help them tell that story on high quality and high design. 
Q: What do you do when you aren't working? 
A: Now, I'm a father of two. And I am so fully enjoying it. I have a 9-year-old daughter and a 6-year-old son. In advertising, in your younger years, you work a lot, there's lots of long days.  Now I get a little flexibility and try to spend as much time as possible with my kids out of the city and in nature. Last summer, we hit the Canadian Rockies and Glacier National Park. This spring, we are gearing up for Zion and Bryce Canyon national parks.
Q: Any last bits of advice for Temple students?
A: Anything in communications or media, I always say the key is patience, first and foremost. These are industries where failure is a big part of the equation every day. Ninety percent of the things you work on will never see the light of day. But keep pushing. Don't give up. Also, be yourself: the more you can express your own personality, and be your own voice, the better. Anytime people are able to bring that to their work, it always shapes a stronger creative. Use that, use whatever creative tools you have.
Video Production:
HyundaiUSA
—Gale Morrison