Temple Water Week brings together arts and science on Main Campus
Professor Merian Soto and team expand programming in sync with World Water Day.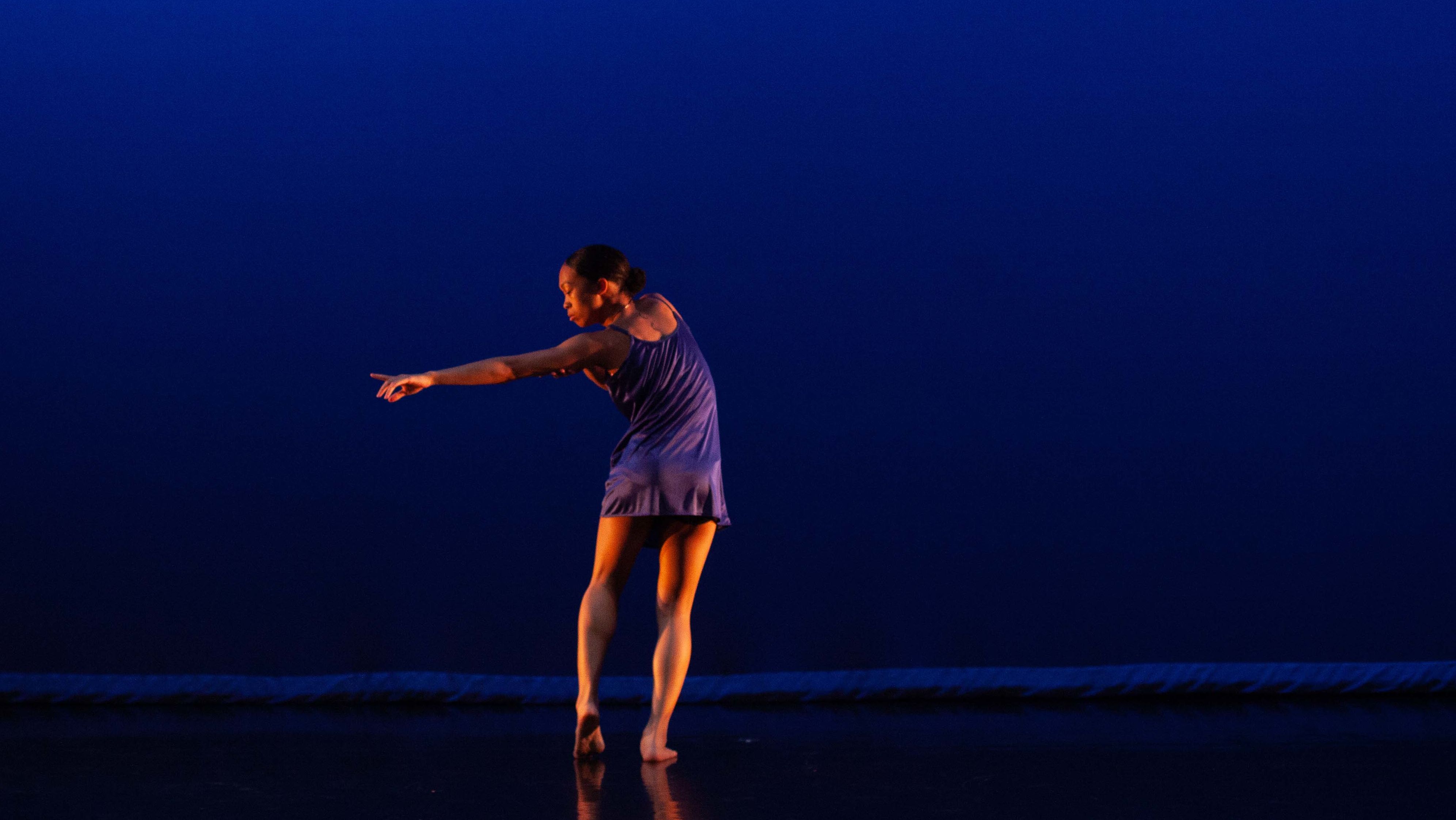 The Boyer College of Music and Dance and the Center for Sustainable Communities at Temple University will celebrate Water Week at Temple, March 20 to 27. This series of free events is a multidisciplinary teaching and learning opportunity centered around World Water Day, March 22, initiated in 2015 by Merian Soto, a professor of dance in the Boyer College of Music and Dance. 
World Water Day was first designated in 1993 by the United Nations Water (UN-Water) agency. UN-Water has set the 2020 theme, We Cannot Afford to Wait—Everyone has a Role to Play. The agency is educating citizens of the world that smart use of water will help reduce floods, droughts, scarcity and pollution, and help fight climate change. Information on the initiatives and issues of World Water Day can be found at worldwaterday.org.
The Temple Water Week program this year is open to the public and is also supported by Temple Global Studies, the Center for Humanities at Temple (CHAT) and the Office of Sustainability. 
In the spirit of this year's theme, the organizers have put together a broad program linking art, science and activism about this important resource.
 
This event started as an unlikely collaboration between Soto and Fletcher Chmara-Huff, professor of geography and urban studies in the College of Liberal Arts. The pair set out to create an evening of art that could inspire learning and activism on the importance of water and the need to protect it.
That first year led to the creation of Temple Water Dances, which returns this year on March 20 with a selection of new choreographic works. The performance, entitled Submergence, will take place at 7 p.m. in the Conwell Hall Black Box Theater.
 
Since the first performance, there have been four Temple Water Day events, with new choreographic pieces every year tackling issues around pollution, marine life, the physical and chemical properties of water, and the cultural importance of water for life on our planet. 
 
In 2019, the activities moved beyond performance to include an all-day symposium. Now in 2020, instead of a single day, activities will occur over eight days, engaging people in different modes of artistic expression including dance, poetry, film, visual arts and academic discourse.
 
"Scientific communication can occur outside of Latin-derived words with a lot of quantification to make our points," notes Chmara-Huff. "By using art to open conversations about water issues, we really change the tone."
 
The 2020 planning team includes Chmara-Huff as producer, Soto as artistic director, and Boyer students Tyra Jones-Blain, Class of 2020, and Rachel Repinz, who is pursuing her master's degree. 
Jones-Blain had the vision for the art supplies, jewelry making and discussion.  
"We are going to sit at a table with art supplies in Tyler [ the art school lobby ], and bring together water scientists and artists and everyone else can join too," said Chmara-Huff. "So, instead of lecturing people, we can talk together, make art and jewelry together, and have that to wear and continually remind ourselves of the importance of water."
 
Last year, the artists and activists known as The Water Ways brought their voices and a large format illustration to campus to discuss the impacts of the hydraulic fracture drilling (fracking) industry in the mid-Atlantic region. This year, The Water Ways return on Tuesday, March 24, bringing a new role-playing game to dive deeper into the stories that inform the illustration.
 
Also this year, Temple Water Week is moving beyond talking and performing. The artists have partnered with TTF Watershed for a stream and park clean-up in Tacony Creek Park on March 22, which is the official global World Water Day as initially set by the United Nations. A bus will leave from the TECH Center on campus at 9:20 am that morning. 
 
Gale Morrison