Temple's School of Pharmacy pivots to produce hand sanitizer
A Temple pharmacist uses his specialty lab to whip up hand sanitizer for use at Temple Health.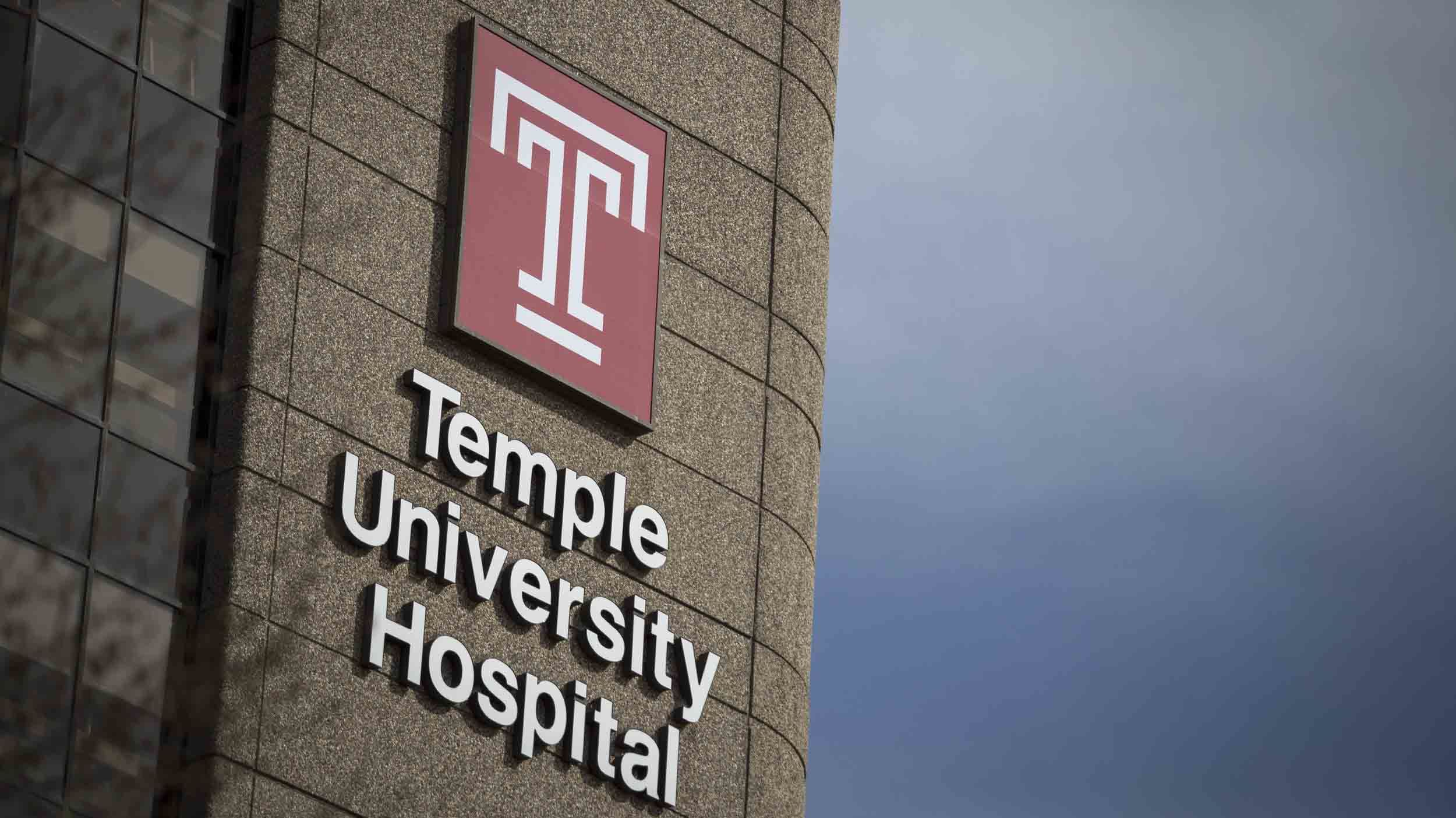 David Lebo was watching the news one evening when he saw a story that piqued his interest: Area distilleries were converting their manufacturing processes from the production of whiskey and other spirits to hand sanitizer in an effort to aid their local communities in the fight against COVID-19. 
"We could do that," the professor of Pharmaceutical Sciences and director of Current Good Manufacturing Processes (cGMP) at Temple University's School of Pharmacy said to himself. 
So, last week Lebo and his assistant Justine Williams sprang into action. 
Using a formula published by the World Health Organization (WHO), the pair began producing batches of hand sanitizer and placing it in sterile spray bottles. 
"We are expecting Temple Hospital to have a surge in their need of supplies in the coming weeks, and the last thing we want is for the staff to be lacking," Lebo said.
Because the WHO formula is thin and sprayable, it can conveniently coat, and therefore extend the use of, other needed protective equipment, such as gloves. Lebo and Williams plan to create and donate a total of 500 liters to Temple Hospital and the Kornberg School of Dentistry.
The duo mix their concoction in a clean room or cGMP lab—a controlled, germ-free environment in which the concentration of airborne particles is kept at a minimum by particle filtration and in which surfaces are easily cleaned or decontaminated. The School of Pharmacy takes pride in its distinction as one of only six pharmacy schools in the nation with a cGMP facility. During a typical semester, the non-commercial facility is used to support and ensure the expert production and packaging of clinical supplies and the manufacture of high-quality treatments and placebos.
"We can't make gloves or masks, but we can make this," said Lebo, referring to hand sanitizer. "So that's what we're doing."