Highlights from recent stories featuring Temple in the media
Temple experts weigh in on the cultural, medical, psychological and socio-economic impacts of the coronavirus outbreak.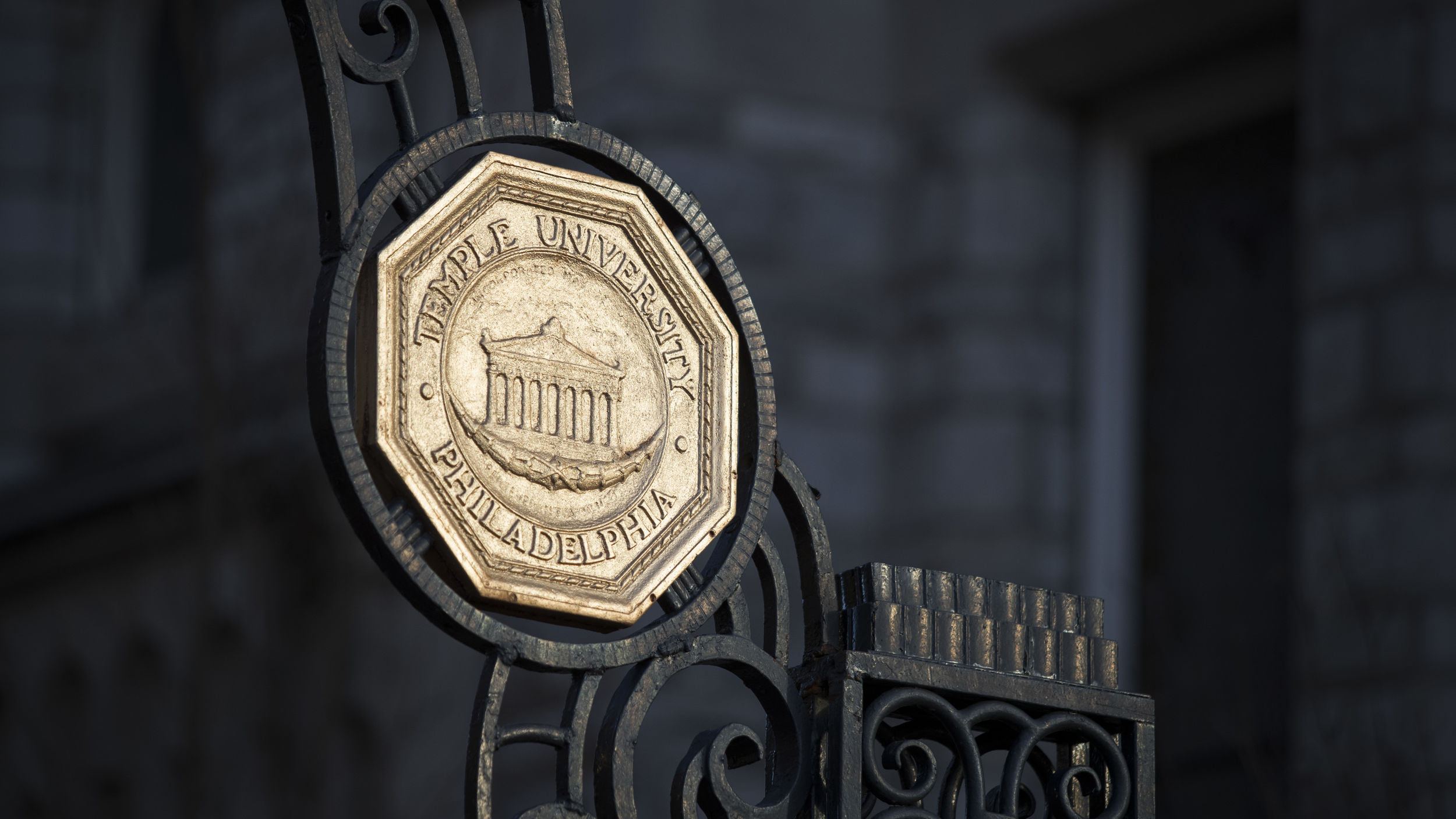 As the worldwide spread of COVID-19 continues to impact many aspects of our daily lives, Temple University experts are sought by reporters to share their knowledge, whether that means explaining supply chain management, providing historical background for the challenges we confront today, noting inequities in healthcare accessibility or offering insights on how the media is covering the coronavirus pandemic. Here's what they have to say.
Where's the toilet paper?
After nervous shoppers cleared store shelves of toilet paper, the essential bathroom tissue became scarce. The shortage became a meme on social media, and came to symbolize consumer panic during the coronavirus pandemic. "Most of the problem that is happening is because of the demand issue, not as much of the supplies," said Subodha Kumar, a professor of marketing and supply chain management at the Fox School of Business. "But there's something in the supply that we need to consider ... a lot of business demand has shifted to consumer demand, because businesses don't need it right now but consumers need it much more."
Philadelphia Inquirer | April 13, 2020
Excluded from the stimulus
While millions of Americans affected by the coronavirus will receive a check of up to $1,200 from the government starting in mid April, college students who are claimed as dependents by parents or guardians are ineligible for aid. "What this really does is it says to the students, 'The government doesn't even see you. You're not really here,'" said Sara Goldrick-Rab, a professor of higher education policy and sociology. 
Philadelphia Inquirer | April 8, 2020
Higher-income residents get tested more frequently
Philadelphians who live in higher-income neighborhoods have gotten tested for the coronavirus six times more frequently than those in lower-income areas. "These numbers are deeply disturbing, but not surprising," Associate Professor of Sociology and Director of Temple's Public Policy Lab Judith Levine told the Inquirer. "It's hard for anyone to get a test. You need positive symptoms. But even though insurance isn't needed, people with health insurance likely have a relationship with a primary physician they can talk to, who knows where the tests are, and can cut through the red tape for you to get the test."
Philadelphia Inquirer | April 6, 2020
 
Learning from the past
Speaking to the New York Times, Tony Reed, chief medical officer at Temple University Hospital, contrasted Philadelphia's response to the novel coronavirus with that of the Spanish flu in 1918, when Philadelphia endured the second-highest death rate in the country, next to Pittsburgh. "The state has handled it very differently, and the city handled it radically differently," he said. "Frankly, for us it's going to make all the difference in the world."
New York Times | April 4, 2020
Struggling with addiction during the pandemic
For people battling addiction, the social isolation brought on by sheltering in place can mean a dangerous diversion from the routine of meetings, support and accountability. Jerry Stahler, a clinical psychologist and professor in Temple's Department of Geography and Urban Studies joined the "KYW In Depth" podcast to discuss how loved ones can help those with substance use disorders during these unprecedented times.
KYW Newsradio | April 6, 2020
Coronavirus hits communities unevenly
The state of Pennsylvania is not collecting data on the race and ethnicity of people who contract coronavirus, though the city of Philadelphia has collected and released some limited figures showing about half of the coronavirus cases in the city are among African Americans. The issue is especially important because decisions about setting up testing centers might be missing the most affected areas, said Kathleen Reeves, senior associate dean for health equity, diversity and inclusion at the Lewis Katz School of Medicine and director of the Center for Urban Bioethics. 
Politico | April 4, 2020
Should I risk my husband's health by going home after work?
In an opinion piece for the Inquirer, Erin Narewski, an assistant professor of pulmonary and critical care medicine at the Lewis Katz School of Medicine and a front-line physician described what went through her mind as she made the decision stay away from home in order to protect her husband's welfare: "Temporary Housing for Employees at High Risk of COVID-19" is the title of an email in my inbox. Sweat runs down behind my eye shield, but I remind myself not to rub my eyes. I click on the email." 
Philadelphia Inquirer | April 3, 2020 
Just the facts
With the emergence of COVID-19 as a pandemic and President Trump's commencement of  nightly press briefings, Klein College of Media and Communication Dean David Boardman offered his thoughts on how news organizations can report responsibly. He suggested airing the briefings on a 10-minute delay to allow time for a skilled fact checker to assess the comments. "And while you're at it, use that split-screen to give us information on the reporters at the briefing and context for their questions," he wrote.
Philadelphia Inquirer | April 1, 2020
The importance of data sharing
In an opinion piece published in the Inquirer, College of Public Health Dean Laura Siminoff and Krys Johnson, assistant professor of epidemiology and biostatistics, requested that the commonwealth make data and resources available so that the academic research community can help in the fight against COVID-19. "Together, we can expand testing resources by providing more drive-thru and walk-up clinics and mobile testing. Our faculty and students at Temple University's College of Public Health are willing and able to assist with contact tracing and informing contacts of exposures so that they can self-quarantine and seek testing when necessary," the pair wrote.
Philadelphia Inquirer | April 1, 2020
Reduce anxiety with your five senses
Amid the current coronavirus pandemic, where fear and uncertainty are causing anxiety levels to surge, it is more important than ever to be proactive when it comes to mental health. Trauma therapist Jelani McMath, EDU '19, recommends ways to use the five senses as an easy and understandable jumping-off point for stress reduction.
Yahoo Life | March 26, 2020