Sheltering in place boosts popularity of simulation games
Video games like Animal Crossing and The Sims are increasingly popular with players trying to keep themselves entertained during quarantine.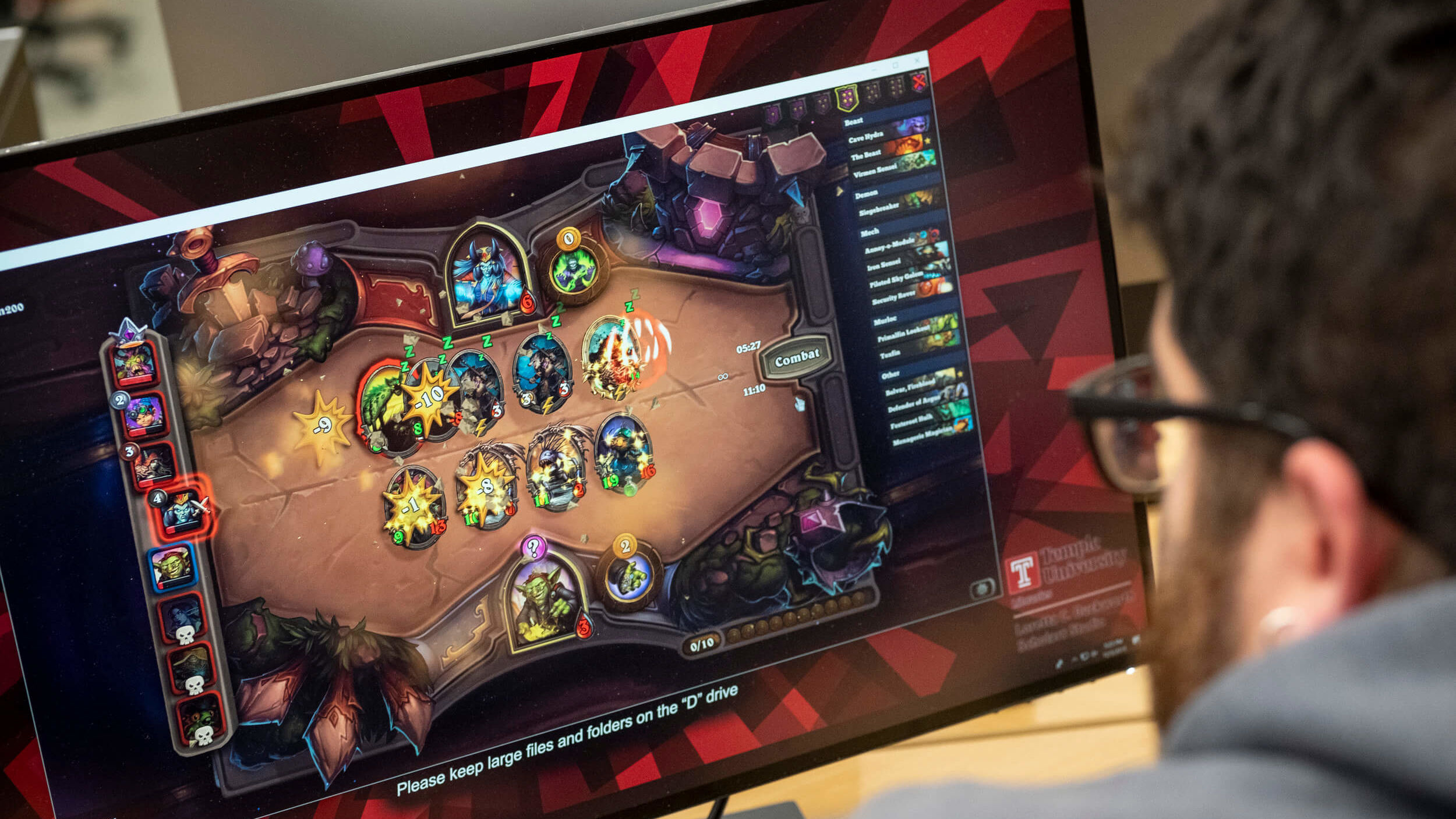 As the world adjusts to life under lockdown, simulation games have soared in popularity, offering players a welcome distraction from the coronavirus pandemic and a way to stay connected with friends.
"A simulation game is any game where the primary goal is sort of replicating everyday life," said Adrienne Shaw, an associate professor in the Department of Media Studies and Production in the Klein College of Media and Communication. 
"[Simulation games] let you construct a world and you get to be in control of it," said Donald Hantula.
Games like The Sims, in which players create and care for virtual people, and Animal Crossing, which drops players into a virtual village and asks them to make a home for themselves, mimic real life and provide a sandbox individual users can explore however they choose. 
"A lot of what people like about them is that sort of open-endedness," Shaw said. "There's no particular goal, there's no particular 'winning' of the game. It's just sort of an everyday, ongoing, regular interaction."                                                                                                                                                      
Simulation games also put players in charge. You decide what your characters wear, what flowers to plant in your garden and which furniture goes where. "It lets you construct a world and you get to be in control of it," said Donald Hantula, associate professor of psychology at the College of Liberal Arts. 
This combination of freedom and control has proved especially popular as people try to keep themselves entertained during quarantine. U.S. launch sales for Animal Crossing: New Horizons, the newest instalment in the series, were the best in the franchise's history and the game has become ubiquitous on social media. It's a particular favorite with Owls.
Temple pride #cherryandwhite #AnimalCrossing #ACNH #NintendoSwitch @TempleUniv pic.twitter.com/JdbLnrBcl6

— rebecca (@mickus7) April 10, 2020
Games like Animal Crossing are appealing partly because they aren't too demanding. They don't require "a particularly high level of investment, which is why I think people also tend to gravitate toward those sorts of games during stressful times," Shaw said. 
New Horizons also had the good luck to be released right as people were being told to shelter in place. "It happened to be the game that came out," Shaw said. "Had a new version of The Sims come out at the same time, or a new, popular other Nintendo franchise," she said, "it could have been any one of them."
Simulation games are easy to play thanks to their sense of familiarity. "If it takes you a long time to learn how to play a game, that means it takes you a lot longer to actually be able to enjoy it," Hantula said. "Games that map very closely onto things we already know are those you can jump in[to] very quickly."
With its emphasis on daily routines, Animal Crossing encourages players to enjoy chores they might avoid in real life. "The game makes it rewarding. It makes it fun to do those chores," Shaw said. Your family might thank you for doing the dishes, she said, but you don't get a prize. Animal Crossing rewards you for doing your daily tasks.
More significantly for players during lockdown, simulation games can act as a stand in for the interaction we all lack. "Social interaction is crucial for our species. If we don't have it, we're going to look for ways to get it," Hantula said. 
The immediate substitute for many people was video conferencing. But when you look at someone on a screen, "you're searching for all those [non-verbal] cues. A lot like when your cellphone is constantly looking for a Wi-Fi signal," Hantula said. "And you know what happens when your cellphone does that? It runs the battery down."
Games aren't a perfect substitute for in-person contact either, but they do help. "When you physically can't go over to your friend's house," Shaw said, "having two avatars in a virtual space near each other fulfills some of that want and desire to be physically close." 
While the lockdown continues, simulation games will likely remain popular. Shaw knows several people who aren't regular gamers but bought Animal Crossing as a way to spend time with their friends. "It gives you a fun space to be in that isn't just sitting on Zoom calls and watching Netflix together," she said.