Highlights from recent stories featuring Temple in the media
Faculty discuss COVID-19's impact on communication and the presidential election and alumni make standout contributions in politics, theater and film.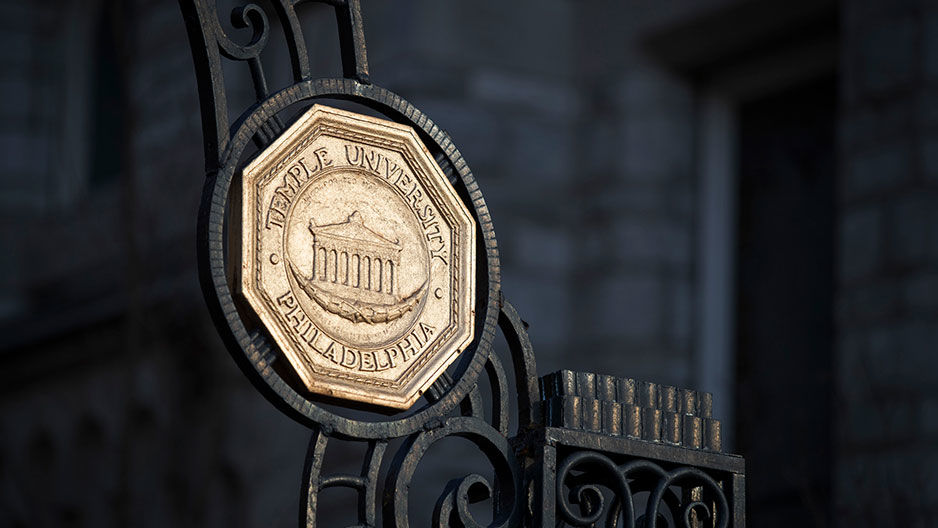 Temple alumni are making a difference in fields as varied as politics, philanthropy, journalism, theater and film. And as the coronavirus pandemic continues to affect almost every aspect of daily life, faculty discuss its impact on communication, health and the upcoming U.S. presidential election.
How writing How To Be An Antiracist has transformed Ibram X. Kendi's life
A National Book Award-winning and New York Times bestselling author, Ibram X. Kendi, CLA '07, '10, is one of the foremost thinkers on race in the U.S. People, Kendi said, have to "have the willingness to take themselves on a journey, because it is going to be a journey. You just can't wake up one day, in this, and say, 'I'm out. I am now an antiracist.' No one ever becomes an antiracist. It's only something we can start to be."
GQ | August 20, 2020 
Temple physician and nun brings comfort to patients
Philadelphia-born Sister Jocelyn Edathil, an in-patient, internal-medicine-trained physician, not only cares for patients at Temple University Hospital, but also teaches medical students there, sits on hospital committees, and coordinates activities for youth and women at her parish church. "I initially thought that if I wore a habit, some patients might judge me differently," she said. "Some people have this idea that nuns are judgmental. But I'm very free and open and just try to love my patients."
Philadelphia Inquirer|August 19, 2020  
State Representative speaks at the Democratic convention
Pennsylvania State Representative Malcolm Kenyatta, KLN '12—the only Black and LGBTQ person elected to the state legislature—was one of 17 rising stars invited to speak at this year's Democratic National Convention. "It's not lost on me that every time I walk into the House chamber, I'm one of the youngest members, one of only two members who openly identifies as LGBTQ, the only one who is a person of color," he said.
Philadelphia Inquirer | August 18, 2020
Entrepreneur helps Philadelphia families pay their rent
Almost half of Philadelphia's residents rent their homes and the coronavirus pandemic has placed many households under financial strain. Ofo Ezeugwu, FOX '13, founder and CEO of landlord review platform Whose Your Landlord, is teaming up with Walmart to hand out $25,000 for rent relief and help 50 families in Philadelphia. "We've seen a lot of larger organizations come out and give $100 million to support different causes," Ezeugwu said. "I think for us, it was: $25,000 doesn't change everybody's lives, but for 50 families it can certainly be very helpful."
6ABC|August 12, 2020
Theatre Philadelphia's new executive director is an Owl
LaNeshe Miller-White, KLN '08, TFM '08, co-founder of West Philadelphia's Theatre in the X, has been named executive director of Theatre Philadelphia, a group that runs the Barrymore Awards and promotes local theaters. "I am so excited to deepen my work with the Philadelphia theatre community through Theatre Philadelphia and look forward to helping shine a light on the artists and organizations that make Philly a wonderful hub of creativity," she said.
Philadelphia Inquirer|August 11, 2020
Social media challenge draws attention to femicide issues
A social media challenge encouraging women to share black and white photos of themselves has also helped raise awareness of femicide, the killing of women or girls, particularly by men or because of their gender. "I think we need to care about femicide because women are dying. We live in a world where women are not safe," said Laura Levitt, professor of Religion, Jewish Studies and Gender.
PBS 39|August 4, 2020
How do hugs and handshakes fit into a post-pandemic world?
The coronavirus pandemic means people must keep their distance. But nonverbal greetings are an important part of establishing relationships, said Professor of Communication and Social Influence Tricia Jones. "The greetings most of us rely on so much—and frankly, that COVID is getting in the way of—are those greetings that, with one gesture, answer 'Who am I to you?' in terms of dominance and intimacy," she said.
Philadelphia Inquirer|August 2, 2020
Bars closed and traffic slowed during the pandemic, but DUI arrests are up
Despite closed bars and less traffic on the road, the number of DUI arrests rose to nearly pre-pandemic levels in June. Matthew Hiller, associate professor of criminal justice, said that while the figures show "a very interesting uptick" during the pandemic, there could be a number of explanations. 
Philadelphia Inquirer|August 2, 2020
Election offices are preparing for more mail-in ballots
With the 2020 U.S. presidential election only months away and the country still dealing with the effects of the coronavirus, more voters are considering mailing in their ballots. "It may take some time for all those ballots to be counted that come flooding in on Election Day and in the days just immediately prior to Election Day, and it may not be that we will know who got the most votes in whole variety of constituencies until a few days or even weeks after Election Day," said Professor of Political Science Michael Hagen.
6ABC|July 31, 2020 
How to decide which in-person events are safe to attend
No in-person event is risk-free. "There's not anything outside of your household that will be zero risk, so you first have to be able to accept that," said epidemiologist Krys Johnson, assistant professor in the College of Public Health. However, people can help safeguard their health by focusing on what they can control: wearing a mask, maintaining physical distancing and washing their hands regularly.
Philadelphia Inquirer|July 31, 2020
Seth Rogen's newest costar is Temple Made
YouTube sensation Kalen Allen, TFM '18, recently made his film debut in An American Pickle, the HBO Max comedy about an immigrant pickle worker (played by Seth Rogen) who is accidentally preserved for 100 years and wakes up in modern-day Brooklyn. Allen found working on film very different from television and theater. "When you're doing a stage performance, it's about the energy that is taking place on stage but also the energy that's given out from the audience. But in this situation, it's just you and the camera," he said.
Philadelphia Inquirer|July 31, 2020
The return of the lanternfly
Since their first appearance in the region in 2014, the invasive species have become a pervasive nuisance, attacking crops wherever they go. Assistant Professor of Ecology Matthew Helmus believes squashing them is the only way to have some control over the pests' population. "If we just took a step back and didn't do anything, then they would be spreading a lot faster than they actually are," he said.
NBC10|July 28, 2020
Tamron Hall accepted her Emmy at home
Broadcast journalist and talk-show host Tamron Hall, KLN '92, accepted her first Daytime Emmy—for best informative talk-show host—via Instagram, delivering her speech in a fluffy white bathrobe. "I just got a call that I won an Emmy for my first year on a daytime talk show," she said. "Congratulations to all the other nominees. Please no one record this, delete it immediately," she added, joking.
Philadelphia Inquirer|July 28, 2020
—Edirin Oputu