Tyler alumna donates her expansive library of art books to Temple.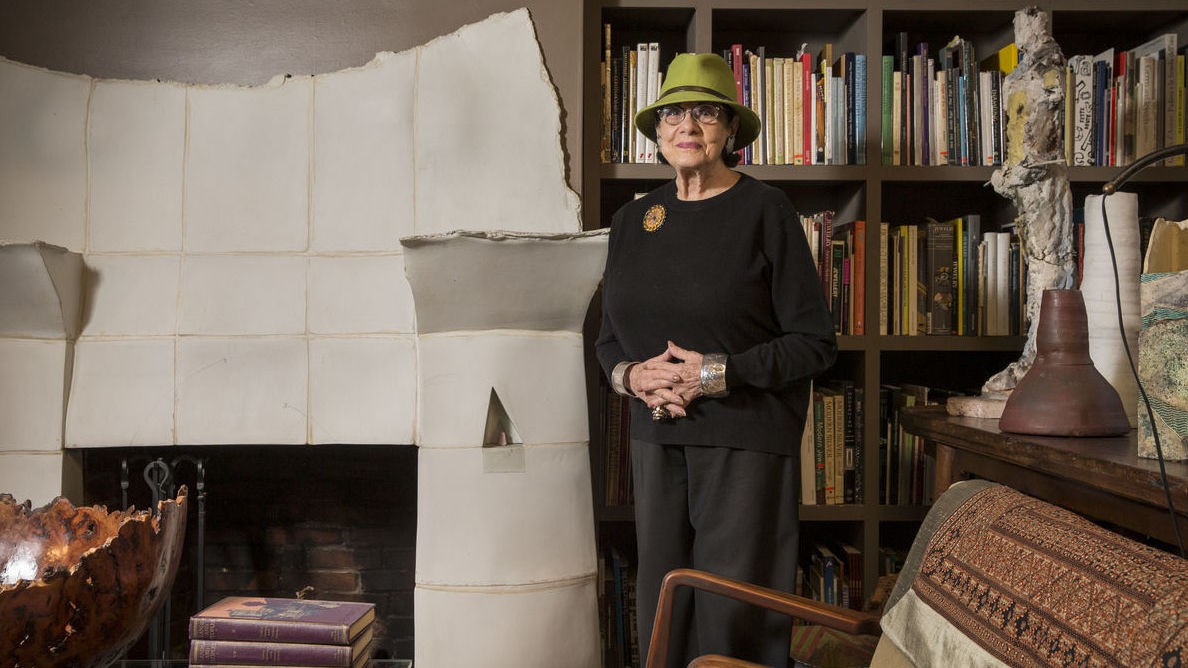 Renowned former gallerist, author, lecturer, curator and collector, Helen W. Drutt English, TYL '52, has promised to donate her expansive collection of art books to Temple University. 
Drutt elevated American crafts on the global stage and introduced renowned international craft artists to the U.S. Her archives, which includes the book collection, is a highly-regarded resource for scholars and artists interested in the modern and contemporary craft movement. While the books will be gifted to Temple University, the remainder of her archives will go to the Archives of American Art, Smithsonian Institution.
The first section of Drutt's gift will enter Temple's Charles Library on Main Campus in Philadelphia this fall, with each book displaying a bookplate commemorating the gift. 
"This collection will substantially increase the research opportunities for students and faculty in an area that is of particular strength to Temple," said Dean of Libraries, Joe Lucia.
Drutt's scholarship and passionate advocacy of American crafts has had a profound impact on the field. As a collector and gallerist, her ability to identify and select artists has been visionary—she has exhibited major crafts artists in the fields of clay and metal, and her collection of jewelry has traveled worldwide and now resides in the permanent collection of The Museum of Fine Arts in Houston.
"Helen's gift is a unique contribution to Tyler," said Susan Cahan, dean of Temple's Tyler School of Art and Architecture. "Her library will make a profound impact on how our students research and develop their respective practices. Such a contribution is only more meaningful coming from a distinguished alumna like Helen—her legacy as arguably one of the most knowledgeable collectors, scholars, curators and advocates of crafts will forever be remembered in this exceptional collection."