Virtual coffeehouses create community for online learners
Klein professor Betsy Tutelman hosts Zoom events where her students can get to know each other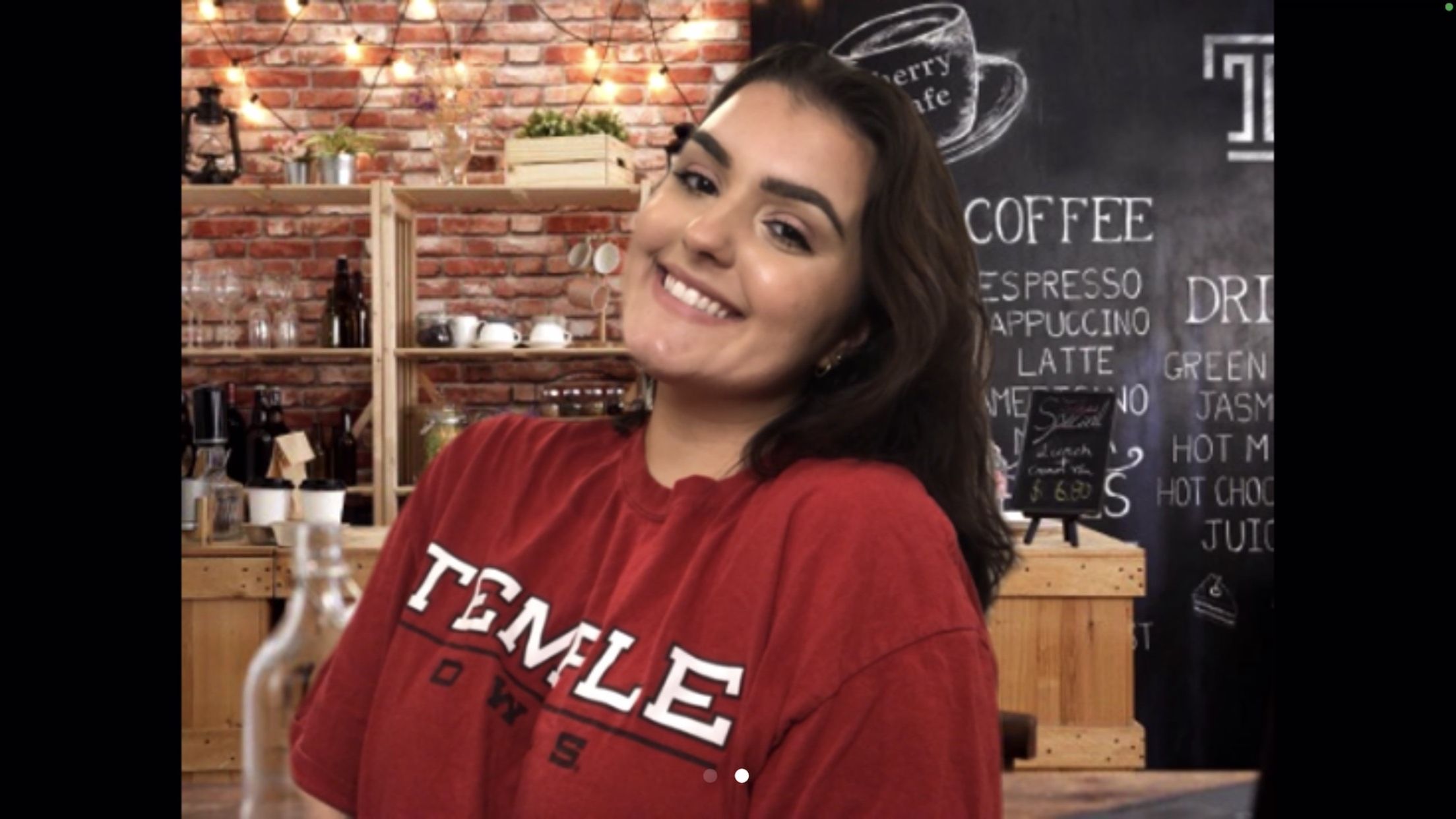 As virtual learning continues to keep students in their homes and physically distanced from their peers, many Temple professors are finding clever ways to recapture the intimacy and community of a traditional classroom. Betsy Leebron Tutelman is one of those professors. 
"I think professors going the extra mile right now to make sure we're okay and not feeling too alone is crucial."
-- Kayleigh Beato, Class of 2021
Tutelman, senior vice provost for strategic communications and a professor of media studies and production in the Klein College of Media and Communication, has been hosting Zoom coffeehouses for her Media Studies and Production (MSP) classes, providing a loose and informal environment where her students can more easily get to know each other. 
The coffeehouses often include a guest speaker who shares personal and professional stories that help to inspire conversation among those in attendance. Recent guests have included YouTube star and Temple student Nicole Rafiee, Class of 2021. Kerry Shanahan, also Class of 2021, is slated to attend a future coffeehouse to discuss her experience as an intern for This Should Be a Movie.
The goal for the coffeehouses, according to Tutelman, is to recreate monthly in-person meetings the professor has held for her MSP students in past years.
"We would have met in person once a month. Students would share stories, we would bring in guests. In this current situation, it's really hard for the students to interact with each other," Tutelman said of Temple's pivot to mostly online learning due to the coronavirus pandemic. 
In a virtual classroom comprising 20 to 30 students, "People who are introverts don't often participate or just don't feel comfortable," Tutelman explained. The coffeehouses provide a laid-back complement to the class experience and help students become more comfortable turning on their mics and talking—about work, studies or even their personal lives.
"The important aspect is it offers another outlet for students to engage with each other and faculty," said Tutelman. "It's a chance for students to tell their story or ask people about their story, or find out about how they're doing in terms of searching for a job."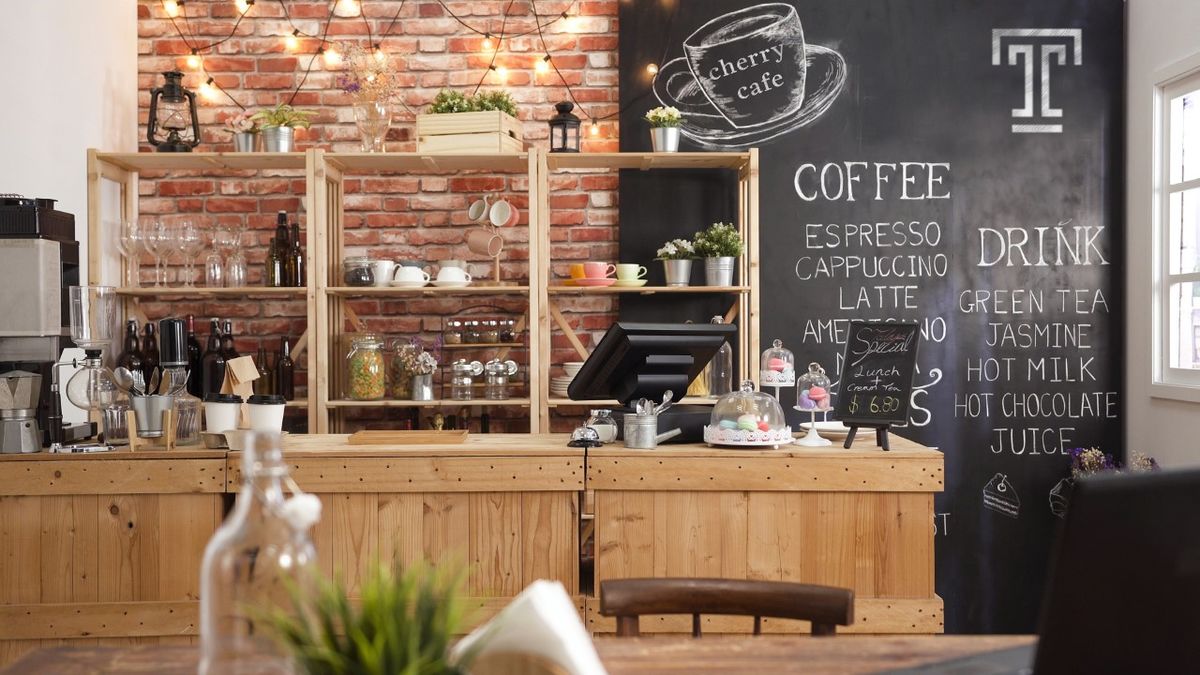 The coffeehouse has a specially-designed background image. (Image courtesy Betsy Tutelman)
Among several students who have found comfort and community in Tutelman's coffeehouses is Kayleigh Beato, Class of 2021. A media studies and production major, Beato transferred to Temple last fall and has found it challenging to socialize during a year of unprecedented change. Tutelman's coffeehouses are helping with that.
"When Dr. Tutelman mentioned the coffeehouse to me, I got really excited," said Beato. "I think everybody right now is feeling really isolated, and people—especially transfer students—are feeling really lonely because of the lack of in-person opportunities to make friends."
Beato added, "I think professors going the extra mile right now to make sure we're okay and not feeling too alone is crucial."
Indeed, Tutelman hasn't merely created a space for her students to congregate—she's also created an atmosphere. Thanks to Patrick Hennessy, a designer and web developer in Temple's Office of the Provost, the coffeehouse has a pleasant background image available to all participants.
"I told Patrick I needed something that feels good, something that is warm and makes students feel like we're in a comfortable space together," said Tutelman. Hennessy selected a vibrant cafe backdrop complete with colorful shelving and countertops, and touched it up with some elements of Temple flair.
"It looks authentic," said Tutelman, who uses the image during regular work meetings as well. "People keep asking me if I'm on campus at Saxbys!"
Though the coffeehouses have only just begun—the first was held in September—Tutelman said she can imagine other schools and colleges adopting the event with as much success. During a time when so many students and faculty members are apart from their friends and colleagues, "this allows you to have a personal connection with others," she said.
-Dutch Godshalk