Student interns support local communities as part of the Temple University Internship Program
Temple University's Internship Program connects students of all majors and minors with paid, on-campus internships serving the Philadelphia community.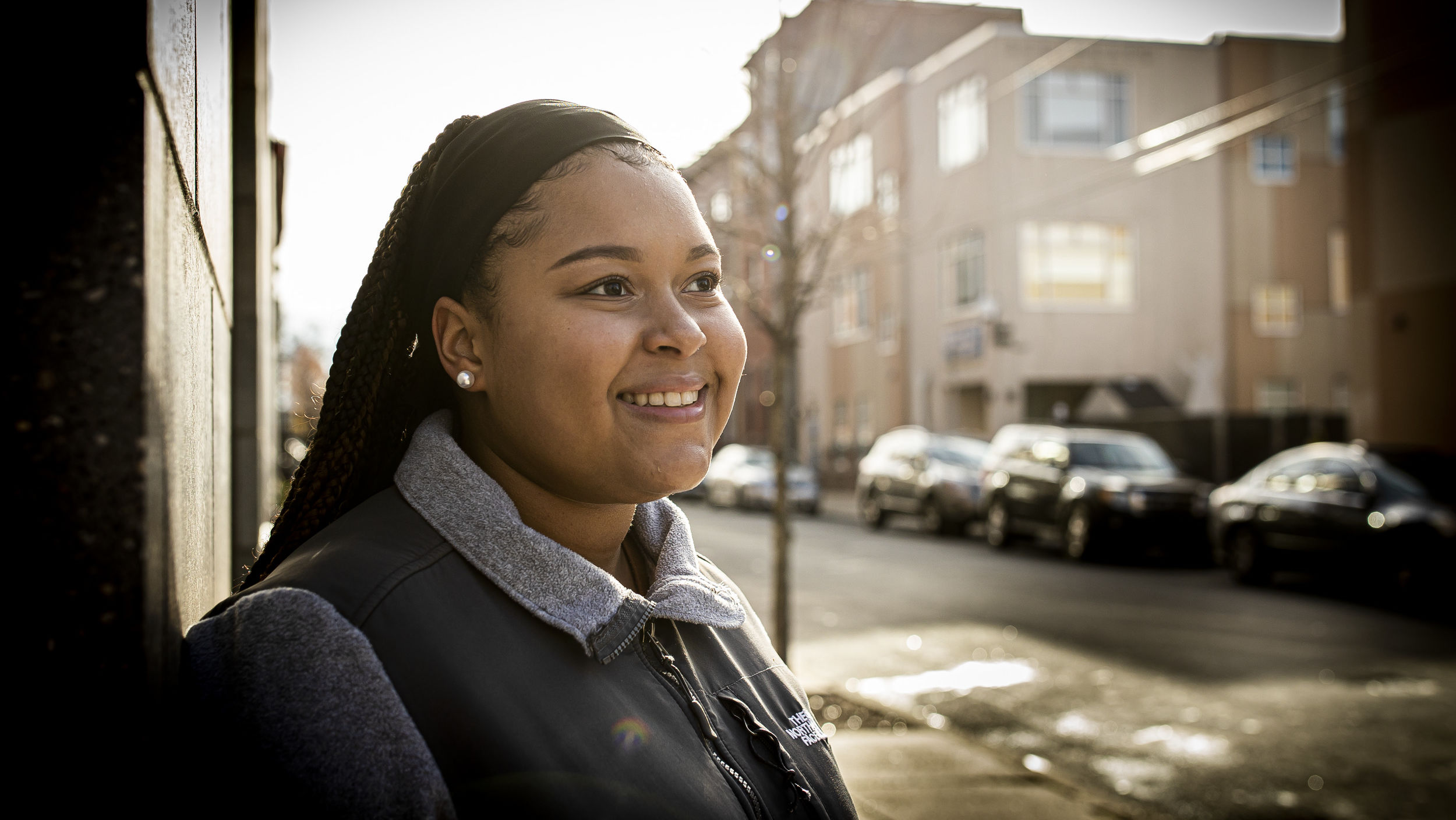 Max Cavallucci, Class of 2021, started his own business in high school selling homemade tie-dye socks.
"I have a knack for starting small businesses, so why not find my passion and monetize that," said Cavallucci, who is studying entrepreneurship and innovation management and management information systems at the Fox School of Business.
However, Cavallucci isn't strictly business. He's also currently a member of the Temple football team and has ambitions to create change for his community one day as a future member of Congress. 
To help him develop his professional portfolio, his academic advisor at the Nancy & Donald Resnick Academic Support Center for Student-Athletes told him about the Temple University Internship Program (TUIP) and suggested he apply. "Being a part of Temple Athletics has allowed me to have a lot of opportunities regarding life outside of football," said Cavallucci.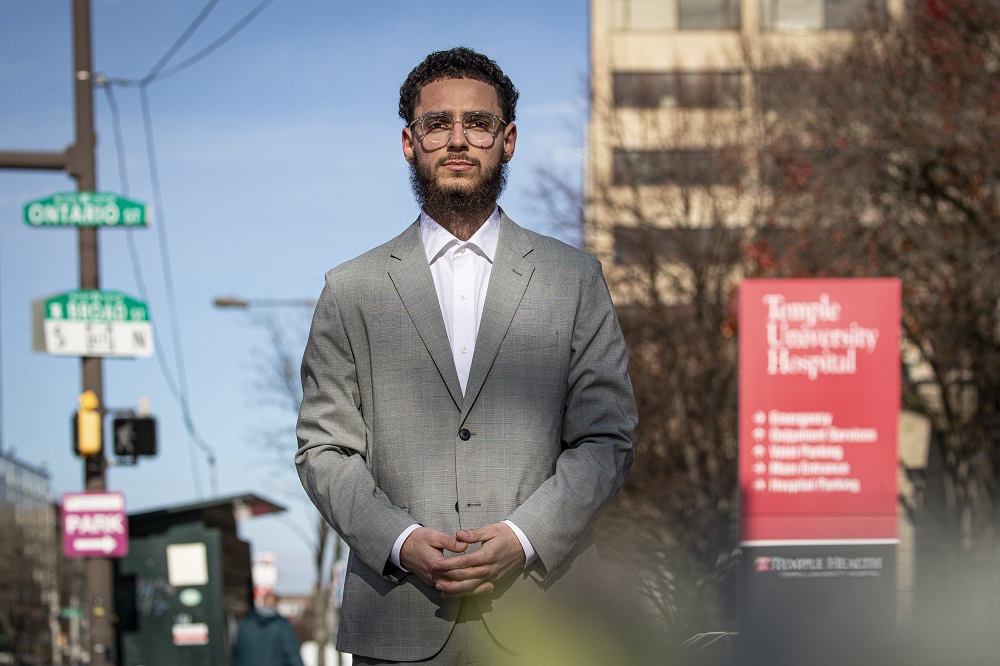 Photography by: Ryan S. Brandenberg
Max Cavallucci stands outside where his internship is on Temple's Health Sciences Campus just north of Main Campus. 

TUIP was developed by Temple's Career Center in 2018 to create a framework for different areas of the university to offer paid internships for students to access professional development opportunities right on campus. Each year the program has grown to include more departments, which means more positions available for students. 
Cavallucci browsed the available TUIP positions through Handshake, a universitywide internship and professional job database. He applied to an internship at Temple University Hospital—and got it. Now, he conducts statistical analysis and designs meaningful visualization for doctors at the hospital's Department of Surgery. 
"I do statistical analysis and create visual representations of data that makes it easier for the surgeons and for administrators to understand the data," said Cavallucci.
Like Cavallucci, Ra'Vonne Pierre, Class of 2022, has ambitions regarding giving back to communities in need. She's a social work major in the College of Public Health.
Growing up, Pierre experienced family loss and frequently relocated homes.
"I have a deep passion for helping and want to be a resource for others who grew up like me. I want to be able to make a difference in people's lives in the social services aspect," said Pierre.
Pierre is currently working for the Lenfest North Philadelphia Workforce Initiative (LNPWI), Temple's career and workforce development program that serves the North Philadelphia community, a position she found through TUIP.
"As the social work intern, I work with two local adult education programs—The Helms Academy and Temple's WELL Program—on their intake process, and also provide support with the creation of LNPWI's upcoming programs," said Pierre. 
She also assists the LNPWI team by updating flyers, creating intake forms and writing articles for the organization.
I have a deep passion for helping and want to be a resource for others who grew up like me.
-- Ra'Vonne Pierre
TUIP has connected dozens of other students to internships like Cavallucci's and Pierre's, allowing them to cultivate their skills and prepare them for off-campus internships and their future careers. 
"I am grateful for the TUIP for having an internship program that not only provides new opportunities but a place to learn new skills and build my resume," said Pierre.
The program's processes are streamlined so students can connect with internships quickly and easily.
"Communication is much better within Temple's internship program versus an outside internship, where I might not hear anything for months," said Cavallucci.
Alongside helpful workshops that support students during their internship placements, TUIP fosters connections between students and their surrounding neighborhoods. 
For Cavallucci, a native Philadelphian, this bond is key to bettering a community.
"Temple Hospital serves North Philadelphia and its surrounding communities, and it's amazing to be part of a department that helps people who are underserved," said Cavallucci.

Whether you're a student looking for an internship opportunity or an on-campus department interested in developing an internship position, learn more about the Temple University Internship Program and how to get involved. 

-Nick Eiser