Life in the NBA, NHL bubbles
A student and an alumnus of Temple STHM spent many grueling weeks working inside the NBA and NHL bubbles. The payoff: professional advancement and indelible memories.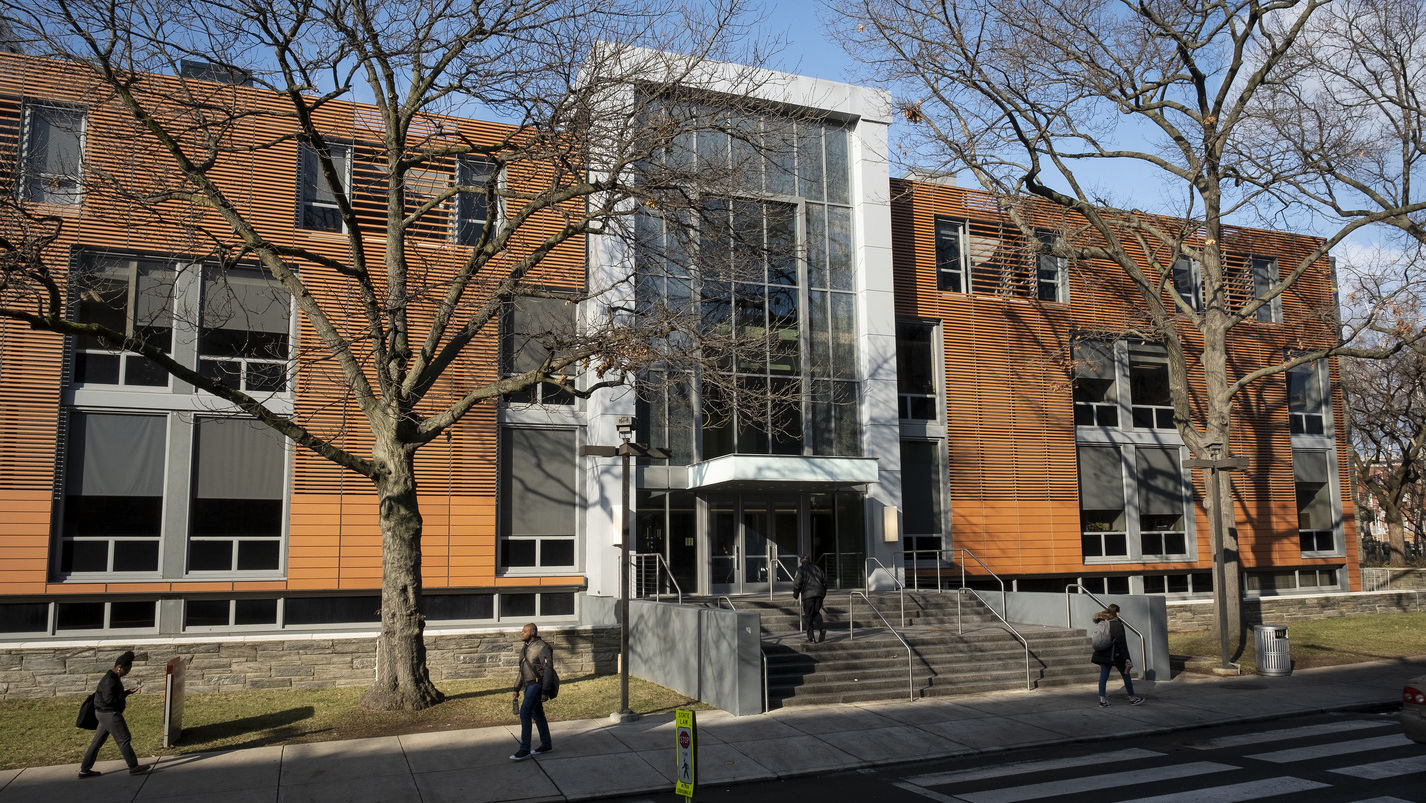 Brutally long and numbingly repetitive work days for weeks on end, waking up at dawn and collapsing into bed after midnight in a hotel room far from the embrace of family and friends— all while following strict COVID-19 safety guidelines, including daily testing, wearing protective equipment at all times and limiting one's existence to a handful of buildings. It's not a recipe for a job that most people would leap to take. 
Yet that's exactly what two members of the Temple University School of Sport, Tourism and Hospitality Management community—Frantzer Le Blanc, STH '05, and Julian Tyler Montgomery, Class of 2021—did when each was offered a chance to join a professional sports league's playoff isolation zone, or "bubble," earlier this year. 
And despite the hardships, neither Le Blanc (who worked in the National Hockey League bubble in Toronto) nor Montgomery (who worked in the National Basketball Association bubble in Orlando) regretted a minute of the experience. For each of them, spending weeks in a bubble provided priceless opportunities for professional growth and networking, bringing them closer to their long-term career goals.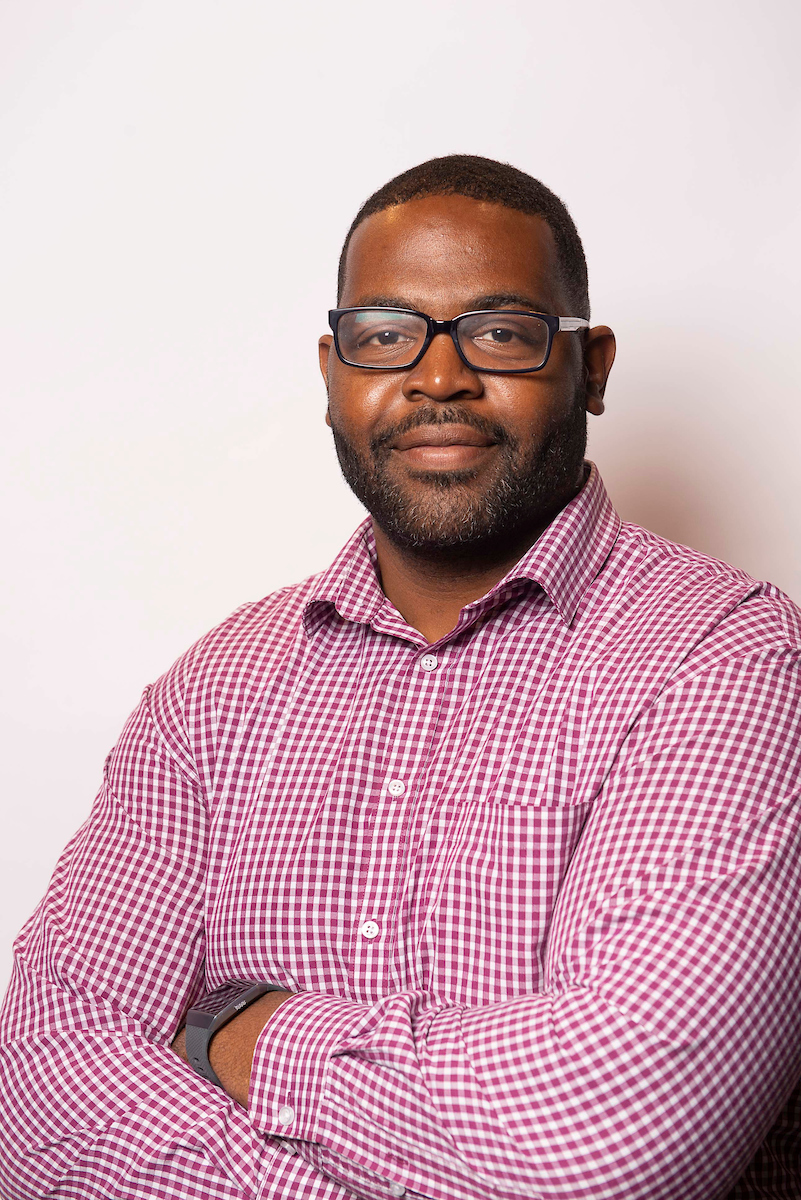 Frantzer Le Blanc (Photo courtesy of Frantzer Le Blanc)
For Le Blanc, an event services professional at the Oak View Group, a leader in the sports and live entertainment industry, the journey to Toronto began when he co-authored a manual for safely reopening sports venues. A shared copy of the manual impressed NHL Commissioner Gary Bettman, and the league asked Le Blanc and a handful of his co-workers to oversee the sanitization process at the league's playoff bubble for a month and a half this summer. 
Weeks before the players arrived, Le Blanc helped set up comprehensive COVID-19 protocols for the hotel, the arena, a workout facility, and the buses and walking paths that connected them. That included overseeing the cleaning of locker rooms between games, many of which were only hours apart. 
It was a merciless grind, Le Blanc admits, but it helped that the players were down-to-earth: "Not a single prima donna among them," he said. The constant closeness broke down social barriers and brought people together. And in tens of thousands of daily COVID-19 tests, not a single positive result was recorded. 
"I'm proud of what we accomplished," said Le Blanc, who earned a bachelor of science in sport and recreation management from STHM in 2004. "I developed so many strong friendships, and the fact that we were able to keep everyone safe was absolutely amazing."
Le Blanc's time in the NHL bubble also helped him earn a new position at Oak View Group: vice president of event services at UBS Arena, the new home venue of the NHL's New York Islanders under construction on Long Island. One of the few venues in the world purpose-built for hockey, the arena is scheduled to open for the 2021–2022 season.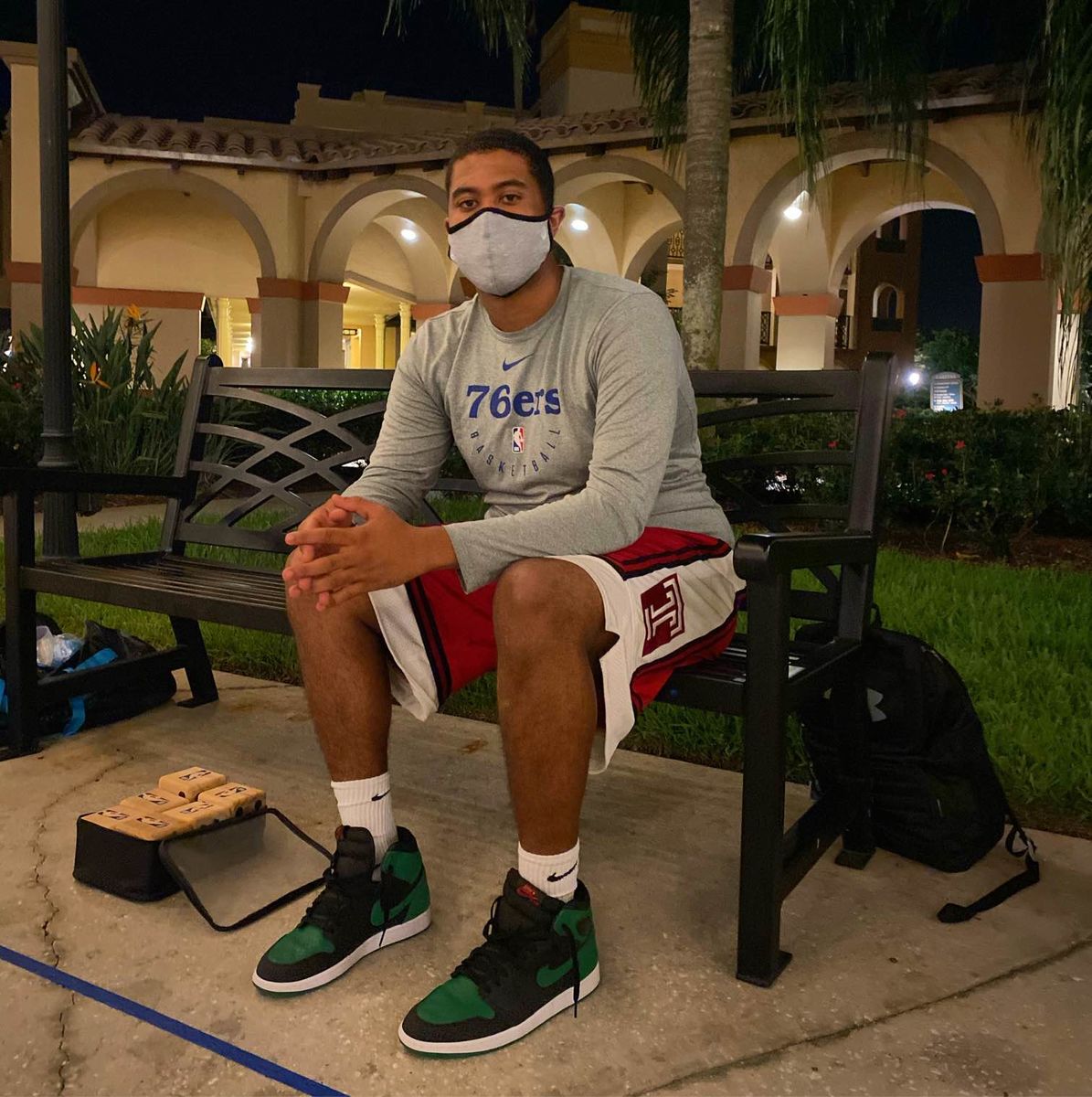 Julian Tyler Montgomery during his time in Orlando. (Photo courtesy of Julian Tyler Montgomery)
Montgomery's path to the NBA bubble began when he was a teenager. At age 18, the Philadelphia native took a job as a team attendant for the 76ers, the city's NBA franchise. Since then, Montgomery has helped see to the team's needs in the locker room and on the court every year, only missing one game over a six-year span while fulfilling his responsibilities as a full-time college student and holding down another job at Whole Foods. 
When he learned about the opportunity to work as an attendant for the NBA during the league's bubble for two months starting in July—not just for the Sixers, but for every participating team—the sport and recreation management major didn't hesitate, even if it meant starting the school year from his hotel room in Orlando. 
"It wasn't a hard decision," said Montgomery, a transfer student from the Community College of Philadelphia. "I'd been waiting for an opportunity like this. I wanted to grow my network and be in an industry I love and where I want to be in the future." 
Montgomery got what he was looking for. He worked and learned under equipment managers for each of the 22 teams in Orlando and grew a formidable list of professional contacts and new friendships—relationships that he intends to nurture on his way toward achieving his long-term career goals, which include breaking into the world of NBA player development after going to graduate school. He also got a courtside and locker room view of unforgettable moments, including memorable wins by the Denver Nuggets during their dramatic run of comebacks from 3–1 series deficits.
Putting career-building skills to work comes naturally to STHM students and graduates. Professional development is baked into the school's curricula, as are internships that give students a chance to hone those skills in real-world situations. 
"We pride ourselves in offering our students transformational experiential learning opportunities," said Naima Hall, director of STHM's Center for Student Professional Development and the school's Diversity, Equity and Inclusion Programs. "We intentionally thread co-curricular professional development programming into our core curriculum."
That emphasis on career skills and experiential learning has paid off for Montgomery and Le Blanc.
"I've become a better version of myself at STHM via professional development—working on my resume and my elevator speech," Montgomery said.
"You don't walk out of Temple STHM without experience," Le Blanc added. "They put you in places where you can interact with business leaders. I attribute a lot of my success to that."
 —Hillel Hoffmann