Discovering a silver lining
Graduating senior Morgan Rollins' season-ending soccer injury served as a springboard, motivating her to launch a club to help others overcome similar injuries.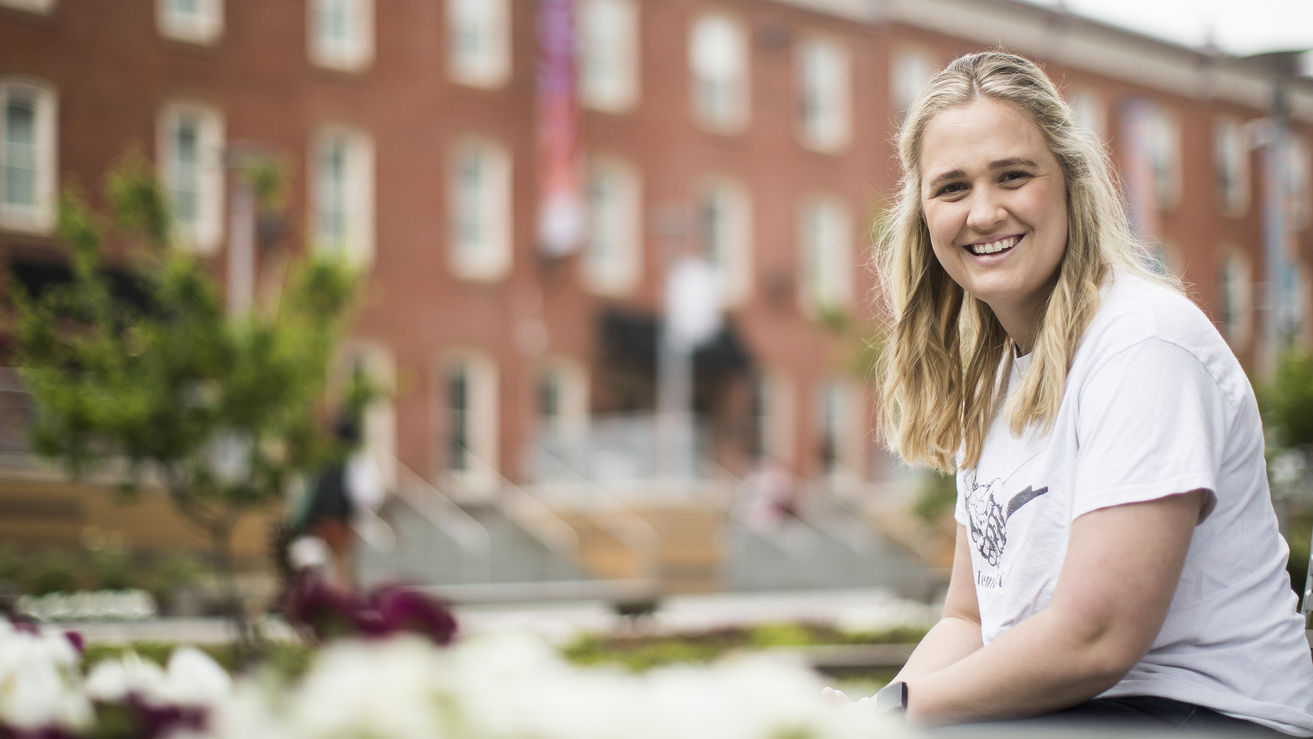 Morgan Rollins came to Temple with a clear plan: study bioengineering and play Division I soccer. And that's what she did until a series of injuries forced her to step away from soccer. But she turned disappointment into inspiration by founding a club that aims to help others overcome their injuries.
The Temple Prosthetics and Orthotics club, formed by Rollins in 2019, creates mechanical solutions for people—and animals—with mobility impairment. 
"I wanted to be a soccer player, but kept having injuries. After the second surgery, I had to rehab myself and didn't have a physical therapist to push me," Rollins said. "I wanted to make sure that others didn't feel the same way."
After pitching her idea to one of her professors and garnering support, her advisor in the College of Engineering urged her to apply for a $4,000 Creative Arts, Research and Scholarship (CARAS) grant, which she got. 
Despite the fact that Rollins was no longer an active member of the soccer team, her teammates caught wind of what she was doing and joined the project to create a 3D-printed bionic arm.
"Next thing I knew, more people started to hear about the project and wanted to get involved," Rollins shared. "All of the sudden, this was a much bigger project and we decided to make TemPO an official student organization." 
TemPO gained traction immediately and currently has more than 40 active members. People continued to reach out to Rollins, including a parent of one of Rollins' roommates, who said she knew of a puppy that needed a leg. After months of planning, TemPO successfully designed a prosthetic leg for the puppy, which was documented on Temple's YouTube channel. The executive board also got together over the summer and designed over 16,000 masks for healthcare workers.
More recently, TemPO held an event over Zoom to design a universal prototype for a puppy wheelchair in collaboration with high school students from Rollins' alma mater, the Tower Hill School. It was Rollins' final project as the president of TemPO.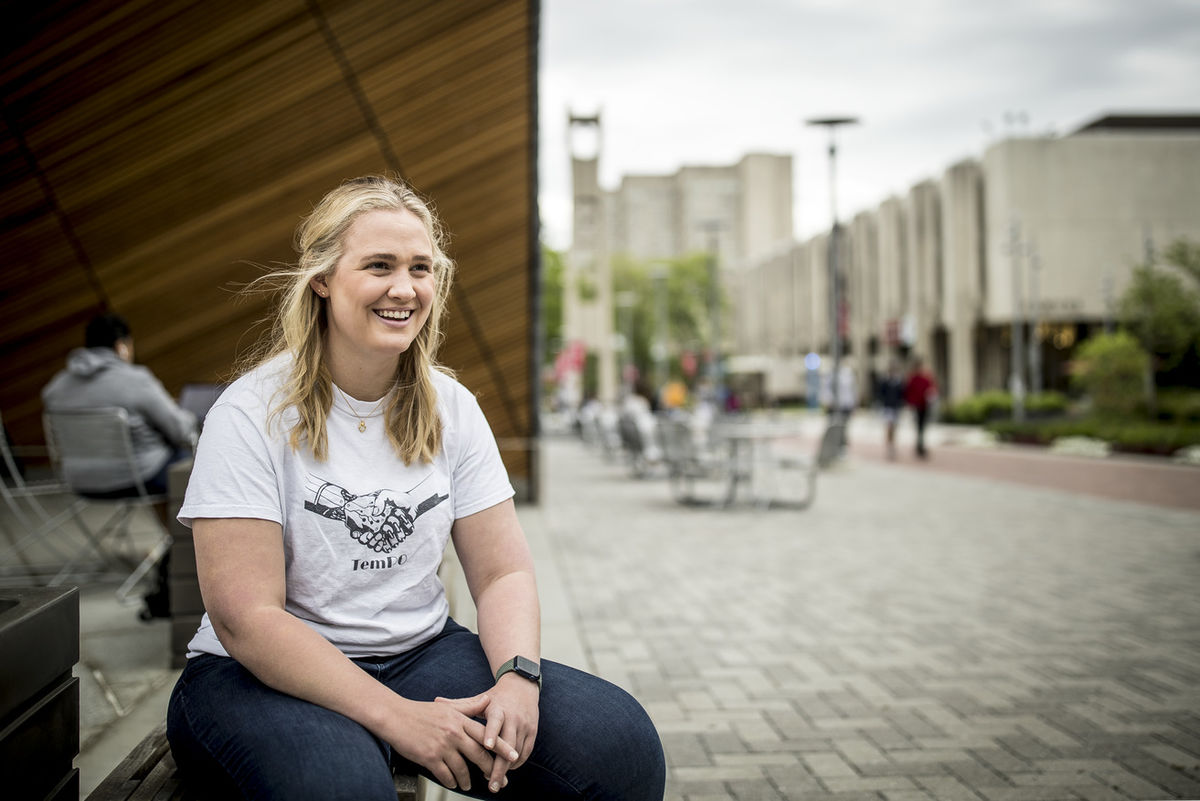 Rollins plans on remaining in Philadelphia after graduation. (Photo by Ryan S. Brandenberg)
In terms of her professional career, while at Temple Rollins earned her share of experience with both research and internships. She secured teaching assistant experience helping students learn coding languages and landed an internship at Johnson & Johnson, one of the biggest medical and pharmaceutical corporations in the U.S., during her junior and senior years.
"People apply to Johnson & Johnson and don't hear back because they're such a coveted company," Rollins said. "I spent hours messaging people who I thought had cool jobs. Most didn't get back to me, but a fellow bioengineering grad from Temple who I messaged responded. One thing led to another, and he helped create an opening for me to get an internship designed specifically for me that summer at Johnson & Johnson."
With graduation approaching, Rollins turned to LinkedIn to find a full-time position and saw a job posting for an associate role at a small consulting firm that helps startups around Philadelphia with medical devices. She messaged an employee and hopped on a call with him. He offered her a job on the spot that starts in mid-May.
While Rollins is sad to leave her life at Temple and TemPO behind, she is confident that the club will be left in good hands as the next leadership team takes over.
"What's been the most rewarding is watching what this club has done for various students," Rollins said. "I'll miss watching shy people who are not confident in themselves start to lead projects, get more involved, and blossom into a great engineer or creative person."
To learn more about TemPO, check out Rollins' Instagram Takeover in Temple's student highlights.