Historic presidential appointment reverberates through media
Local and national media outlets highlight the significance of Jason Wingard being named Temple University's 12th president.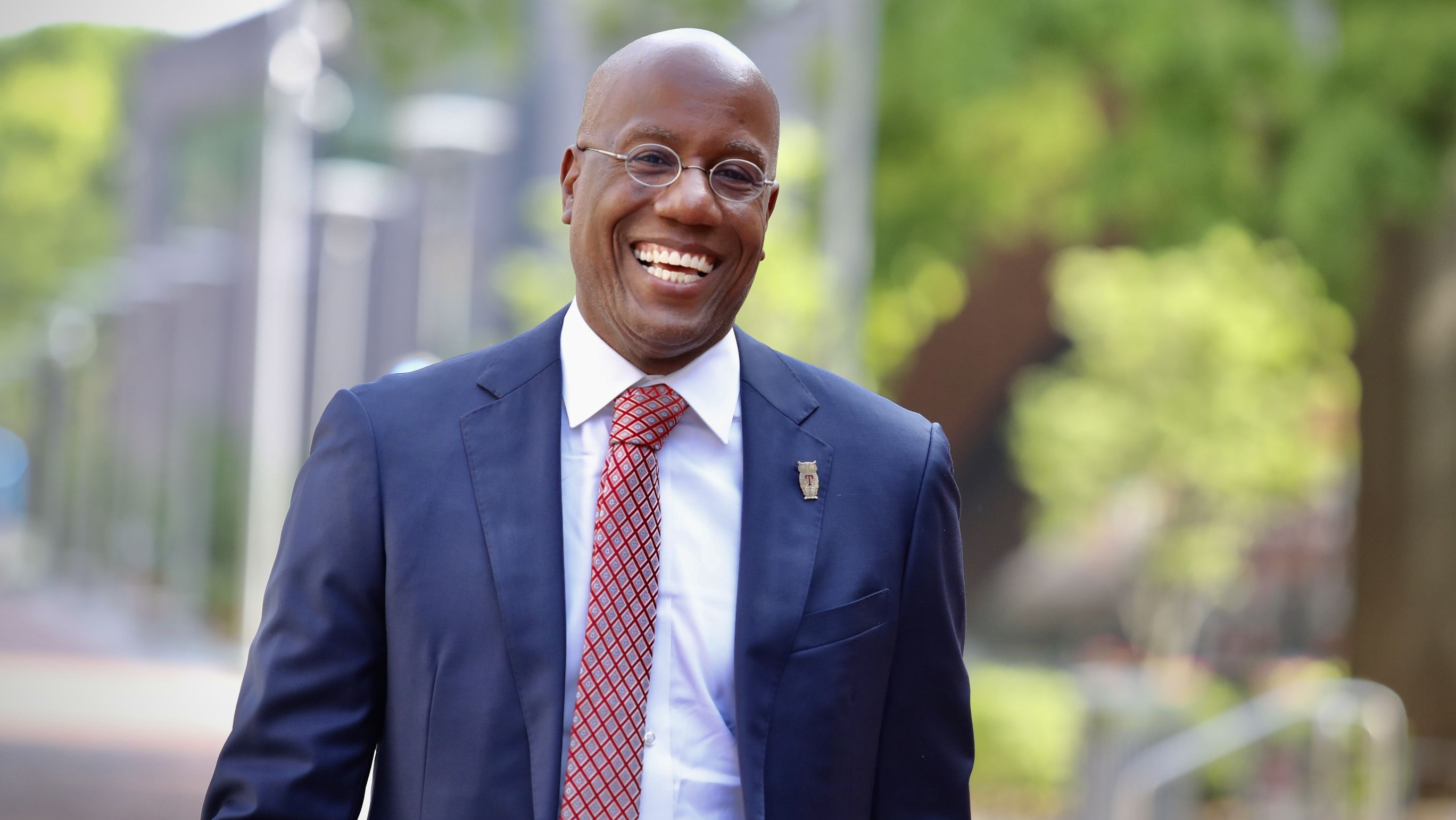 Earlier this week, Jason Wingard, former dean and professor of the School of Professional Studies at Columbia University, was announced as Temple University's next president. His appointment is historic and on July 1, he will officially become the university's 12th president and first Black president in Temple's 137-year history.
Wingard is known to be an innovative thought leader with experience that spans across higher education and business, and his appointment as president has caught the attention of local and national media outlets alike. 
Read on to see what's being said about Wingard's appointment and get to know our president-elect.
Temple hires Chestnut Hill resident and former Ivy League school dean as its next president—Sue Snyder of the Philadelphia Inquirer referenced Wingard's local and Ivy League roots in the headline of her cover piece on the presidential announcement. Within her story, she also detailed how legendary Temple basketball coach John Chaney, who passed away earlier this year, served as a mentor to Wingard.
In its piece, Dr. Jason Wingard to be first Black president at Temple University in 137-year history, TheGrio emphasized how Wingard has a vision for the future. The publication also noted how he believes Temple's best days have yet to come.
Here are some additional highlights from both local and national outlets that covered the presidential announcement.
Wingard's selection also generated considerable buzz via social media. Kevin Negandhi, KLN '98, HON '15, and Kalen Allen, TFM '18, were among those who took the time to celebrate their alma mater's selection.
Several local and statewide political leaders also celebrated Wingard's appointment, including Rep. Malcolm Kenyatta,  Attorney General Josh Shapiro, Rep. Dwight Evans, Sen. Sharif Street and Sen. Tina Tartaglione.