Shhh … the Owls are researching!
Three students describe the research experience that led them to winning the Temple University Libraries' Livingstone Undergraduate Research Award.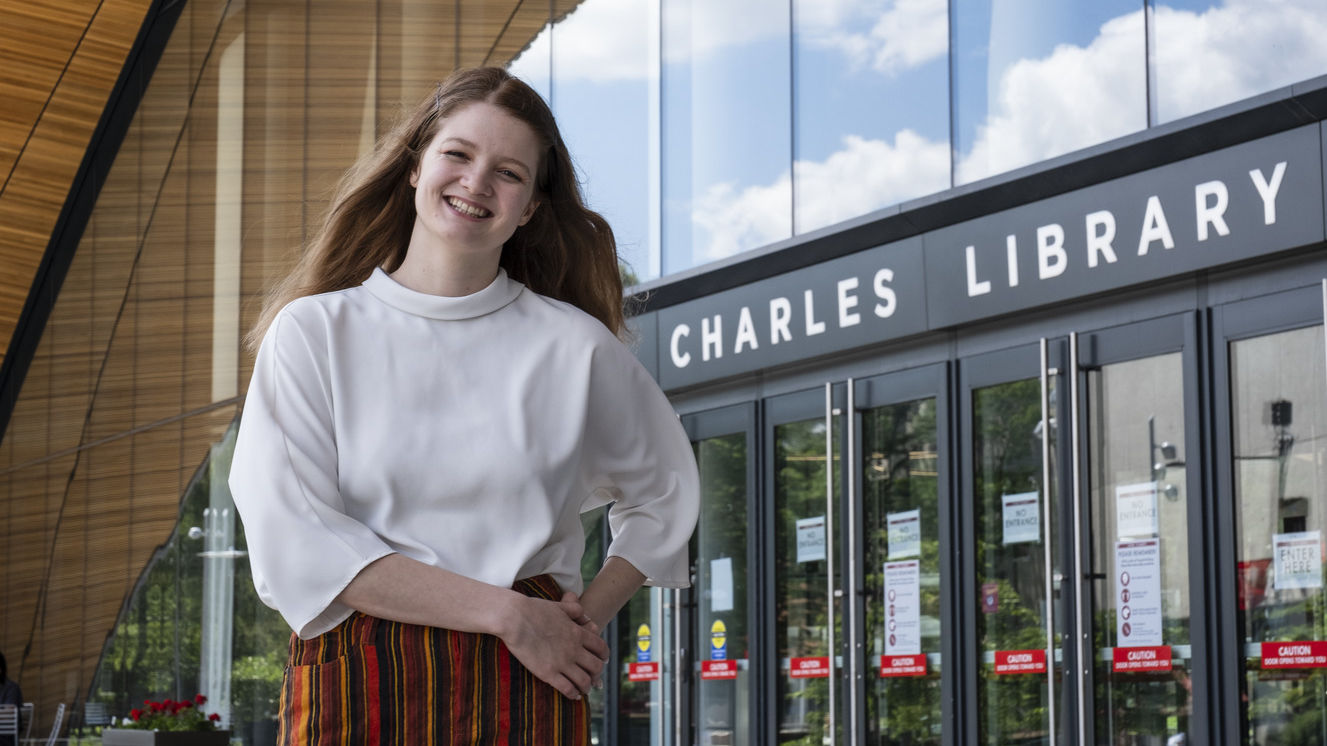 Temple University often serves as a stepping stone for students to grow as scholars. Even as undergraduates, students are encouraged not only to pursue research projects in classes or individually, but also ultimately to share their findings so they may be recognized as scholars. One way students do this is through applying for research awards, such as the Temple University Libraries' Livingstone Undergraduate Research Award. 
The Livingstone Award recognizes the hard work and dedication of students who complete research that contributes to a field in an imaginative way or by using innovative methods, engaging with a variety of sources from different points of views. The award recipients demonstrate a strong ability to understand different research methods and citation tools.
There is one award presented in each of six categories: humanities; social sciences; science, technology, engineering and mathematical disciplines; creative works and media production; general education courses; and diversity and social justice. 
For three of this year's recipients, Bell Thompson, Jack Kraynak and Kirtney Metz, both the award and their projects made an impact on their time at Temple University. 
Female jazz musicians speak out
Jazz studies and performance major Bell Thompson, Class of 2022, created a research study that focused on in-depth interviews with female jazz musicians. Her paper, "Gender and Jazz: The Experience of Young Women in Jazz Education," was a qualitative research study. Instead of being based on numbers and statistics, Thompson conducted interviews with 16 female high school jazz musicians about their experiences with 'band culture' and the challenges they face as young women in a music education environment.
Prior to this paper, research was something that Thompson was not familiar with, as most of her music classes did not put an emphasis on developing students' research skills. "I don't usually do research projects for my schoolwork, so I was really interested in doing a project that involved interviewing female jazz musicians," Thompson explained. "I started out not knowing very much about qualitative research." 
Thompson worked on this project as a part of the Diamond Research Scholars Program, where she met her mentor, James Earl Davis, a professor in the College of Education and Human Development, who guided her throughout the process. "We decided to work together," Thompson said. "And each week, he'd tell me the next steps of what to do."
Temple Libraries were also essential for Thompson's research—meeting with Anne Harlow, research librarian for music, dance and theater, was how Thompson found out about the Livingstone Award. "I met with Anne Harlow and she helped me find sources and told me about the Livingstone Award," she explained. "She showed me how to use citation managers and how to find sources."
Thompson also discovered new resources through Temple Libraries herself. "The library databases are really useful," Thompson said. "There are even music-specific ones, which I thought was really cool."
When Thompson looked back at her research, she saw significant personal growth. For Thompson, this project improved not only her research skills, but she found herself improving in other areas, as well. "I definitely got better at managing my time," Bell said. "I would have to block off chunks of the day to do my research." 
Despite challenges with COVID-19, Thompson was able to connect with these female high school jazz musicians through Zoom and create an environment where they felt comfortable enough to talk about their experiences in a male-dominated band culture. Because of this research, Thompson was able to offer valuable insight into how music education environments can move toward creating a setting where female musicians feel more supported and included.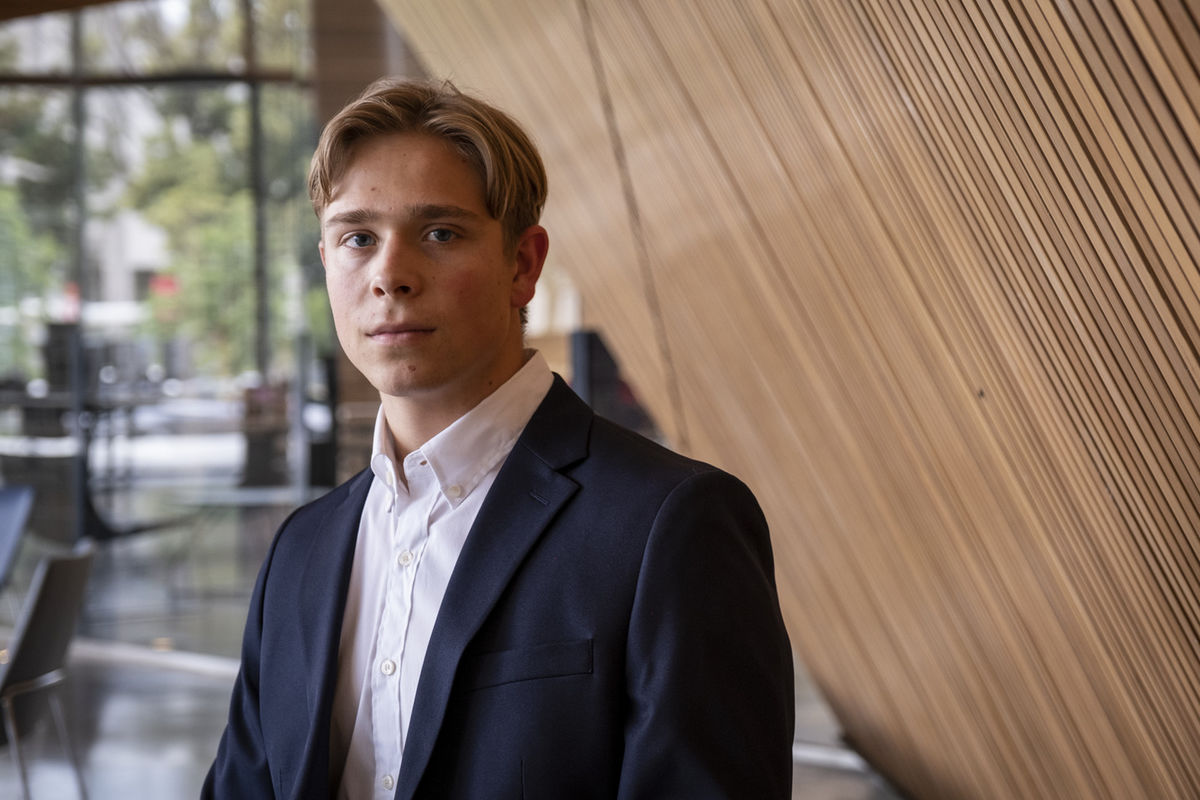 Printing towards the future
Award recipient, Jack Kraynak, Class of 2023, is a bioengineering major and member of Theta Tau, Temple University's engineering fraternity. His project focused on bioprinting, which is a 3D printing technology that uses biomaterials that are printed into scaffolds and then seeded with cells to grow human tissue. The goal of bioprinting is to one day print fully functioning organs. He examined different potential printing methods to determine which would be the most cost effective, easily performed and result in the greatest quality output.
Kraynak first became interested in bioprinting when he landed a job at the Makerspace in Charles' Library's Duckworth Scholars Studio, where the 3D printing lab is housed. Through this job, he was able to learn more about bioprinting and jumped on an opportunity to research it further in his Honors Technical Writing class.
"I had an opportunity to write a serious paper for my class," Kraynak explained. "I decided I would do it on something I would want to pursue professionally, which ended up being bioprinting." His professor and mentor, Joseph Danowsky, the coordinator of the Technical Communication course sections for the College of Engineering, mentioned the opportunity to apply for the Livingstone Undergraduate Research Award to Kraynak, and he decided to apply. "I thought applying would be a great opportunity," Kraynak said.
Kraynak met with his professor and Temple librarians multiple times throughout his research process. The resources that the library provided were essential to his project, and he still uses them today. "There is a website that the library created with specific engineering databases on it, which was very helpful," Kraynak explained. "That was where I would always turn for help and I still use the website to do research because it's so easy to use."
Learning and researching more about bioprinting opened Kraynak's eyes to other professional opportunities, leading him to apply and land a job working at Jefferson Hospital's bioprinting lab. "Writing this paper has been really helpful," Kraynak reflected. "It set me up for my internship because I submitted the paper when I applied for my job at Jefferson Hospital. It made me feel more passionate about bioengineering."
A passion project
Kirtney Metz, Class of 2022, is a communication studies major focused on cross-cultural communications. When she took her Race & Diversity General Education course titled Immigration and the American Dream, she found herself interested in pursuing a research paper based on a project students were asked to complete. 
"For my class, we were asked to do an interview with someone we knew who was an immigrant," Metz explained. "I talked to my good friend, who shared his experience growing up in the United States and facing a language barrier." 
From this interview, Metz decided to learn more about immigrant children's experiences with American education. "I became interested in looking into a better way that we could integrate immigrant children into the educational system." 
To begin her research, Metz worked with Assistant Professor of Anthropology Heather Levi. "She helped me figure out how to take my rough idea and actually get it into a project," Metz shared. She also used the library resources that were available to her.
"The library resources basically saved my life on this paper. There was even a guide for resources for my specific class," Metz explained. "One other resource that really helped me was the library's filter for peer reviewed articles." From these resources, Metz was able to find more scholarly articles and papers that supported her research that were also reliable.
Metz reflected on how an opportunity to be recognized as a scholar stemmed from a personal interest. "I went into this paper thinking that it was just something I was really passionate about," Metz said. "It falls into my love of how cultures come together." 
The Livingstone Undergraduate Research Awards offer a valuable opportunity for Temple students to find scholarly and personal growth. Learn more about all six of this year's recipients.
—Hannah Church