Klein College announces Claire Smith Center for Sports Media
Named in honor of trailblazing alumna Claire Smith, the new center will educate the next generation of sports media professionals and scholars.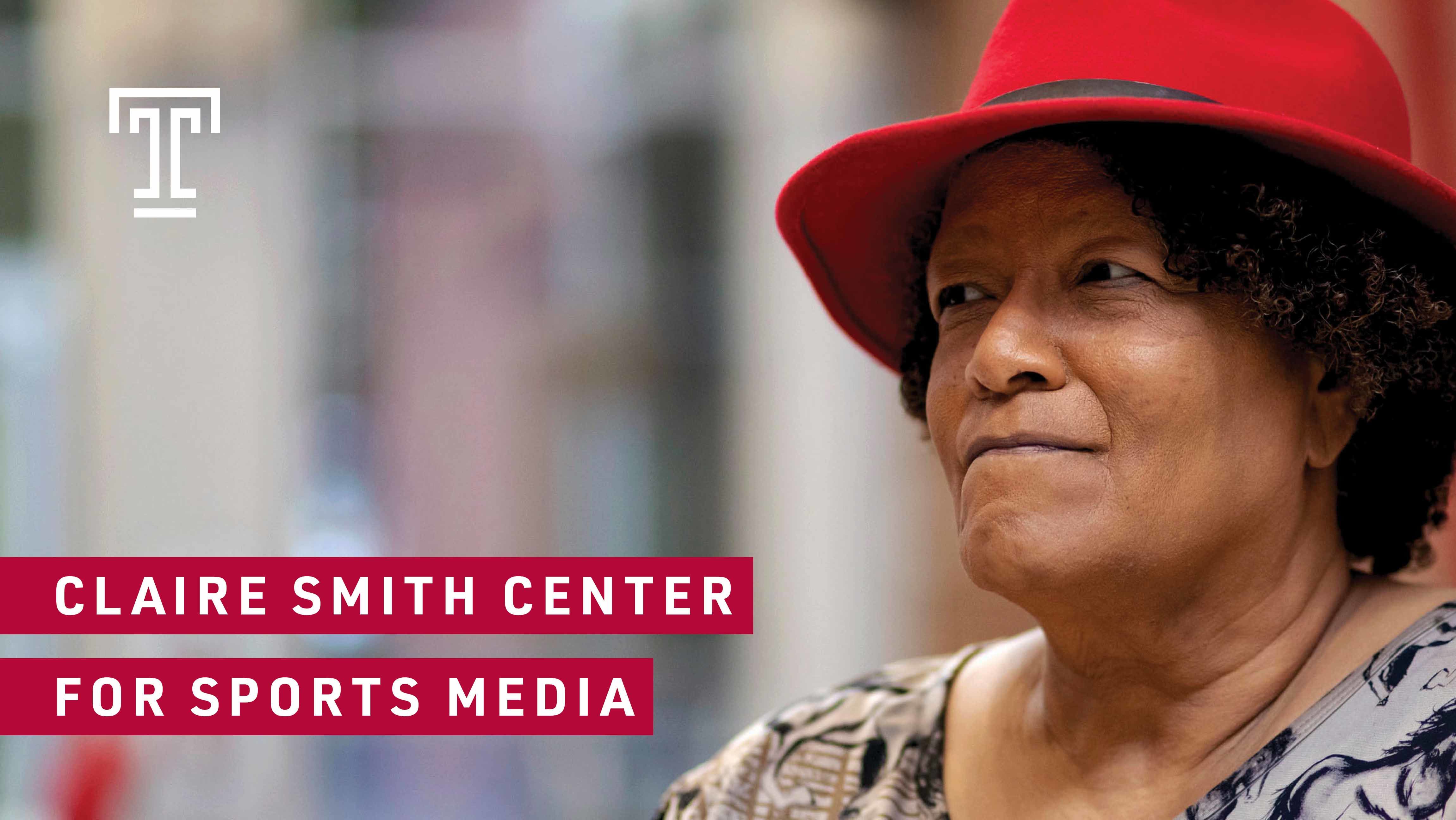 On Oct. 6, Temple University's Klein College of Media and Communication announced plans to create a new center to prepare Temple students for careers in the sports media industry. The Claire Smith Center for Sports Media will be named in honor of the pioneering alumna who was the first woman sportswriter to be honored by the National Baseball Hall of Fame. A trailblazer for women and people of color in the sports media industry, Claire Smith, KLN '79, has joined the Klein College faculty and will help lead the center.
"The Claire Smith Center will prepare Temple students for the fast-changing world of sports media, giving them a solid foundation in the values personified by Claire: ethics, integrity and excellence," said Klein College Dean David Boardman. 
Also joining Klein College as associate director of the center will be longtime Philadelphia 76ers announcer Marc Zumoff, KLN '92.
"When we learned that Marc was hanging up his Sixers microphone, we went to work to bring him home to Temple," Boardman said. "With Claire Smith, Marc Zumoff and the outstanding faculty members who are already teaching sports media at Klein, our students will have unparalleled opportunities to learn, and to become the Claire Smiths and Marc Zumoffs of the future."
A particular focus of the center will be breaking down barriers of gender and race in sports media, as Smith herself did as a journalist for ESPN, The New York Times and other newspapers. In 2017, Smith was the first and only woman to receive the Baseball Writers Association of America Career Excellence Award, presented on Hall of Fame Induction Weekend. These values are deeply entrenched within Klein College and it has been recognized by its peers as one of the nation's leaders in diversity, equity and inclusion, winning the 2018 Equity and Diversity Award from the Association for Education in Journalism and Mass Communication, among other efforts toward constantly improving its programs' inclusivity. 
The enormous respect that Smith commands in the sports world is reflected in gifts received by Klein College in its campaign to raise at least $1 million to establish and name the Claire Smith Center. The lead donation to the campaign, $350,000, comes jointly from Major League Baseball and the Major League Baseball Players Association. 
"Claire Smith is the embodiment of excellence, integrity and professionalism," said Baseball Commissioner Rob Manfred. "She is the perfect person to name a program after for generations of students to emulate. Major League Baseball is honored to support the Claire Smith Center for Sports Media to help educate a diverse student body to follow the outstanding example of a true trailblazer."