Four books to read for MLK Day
Linn Washington, a professor of journalism at Klein College of Media and Communication, recommends books on Martin Luther King Jr.'s life and legacy.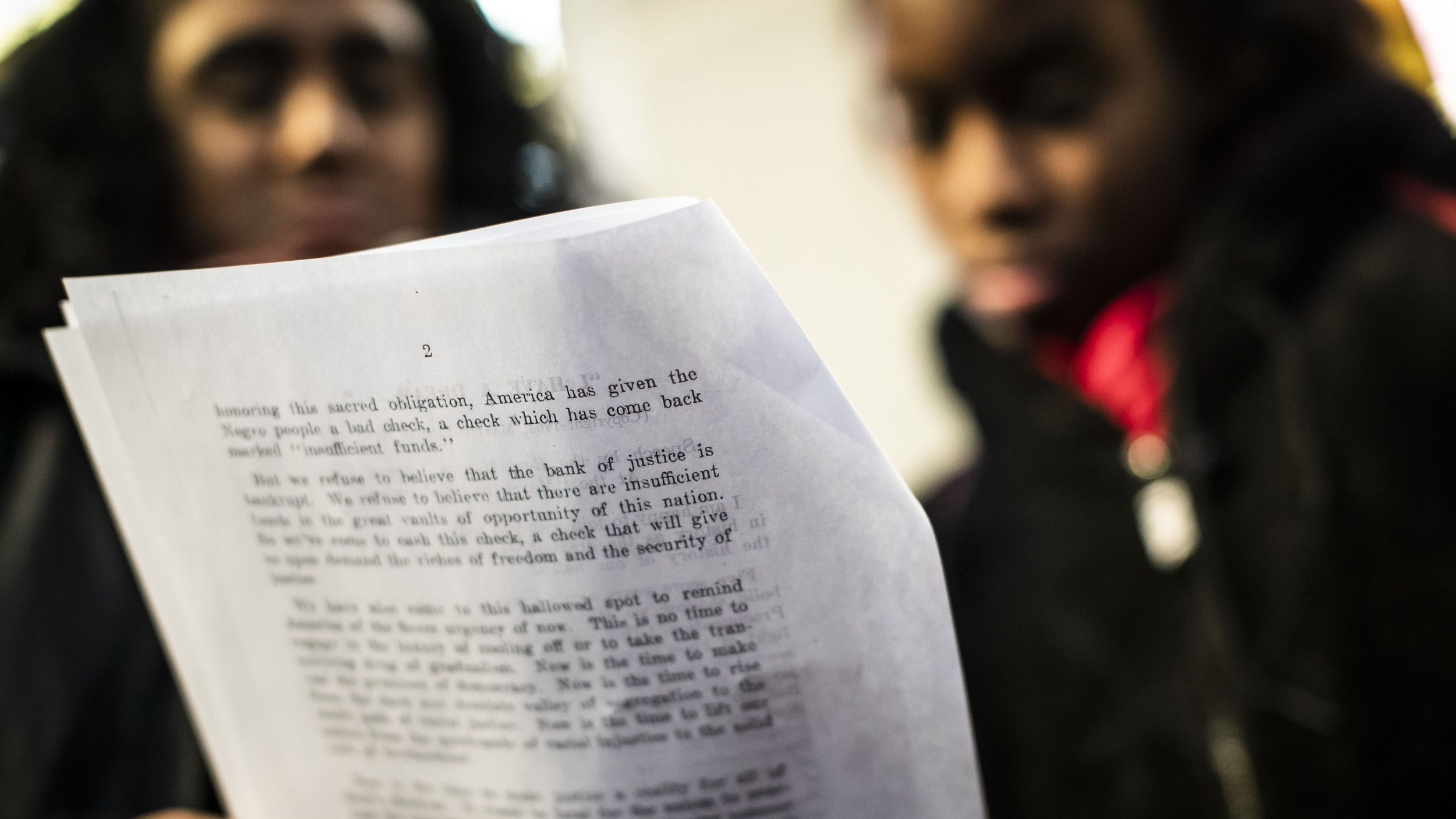 To celebrate Martin Luther King Jr. Day, we asked Linn Washington, a professor of journalism at Klein College who has been researching and writing about King for nearly four decades, to recommend books about the civil rights icon.
A Testament Of Hope—The Essential Writings and Speeches of Martin Luther King, Jr.
Edited by James M. Washington, this book enables the reader to experience King uniquely through his own words. The scope of this collection of King's speeches, sermons and essays spans from 1956 to 1968—essentially the career of the "King" who is rightfully revered as the legendary civil rights activist.
 
Parting the Waters—America in the King Years 1954–63
This work by Taylor Branch is considered one of the most definitive books about Martin Luther King Jr. It contains extraordinary detail and provides insightful context.
 
The Seminarian—Martin Luther King Jr. Comes of Age
Patrick Parr's book examines a span of King's life that too often receives short shrift: his formative years in the Philadelphia area. It is during this span that King staged his first protest, filed his first lawsuit and embraced the nonviolent strategies pioneered by Gandhi.
 
Stride Toward Freedom
This book is an autobiography where King presents his early life. It is a doorway into his mind and soul.
—Linn Washington