Celebrating the legacy of Martin Luther King Jr. with events on MLK Day
There are many ways to get involved with Martin Luther King Jr. Day, even as the Greater Philadelphia region continues to recover from the pandemic.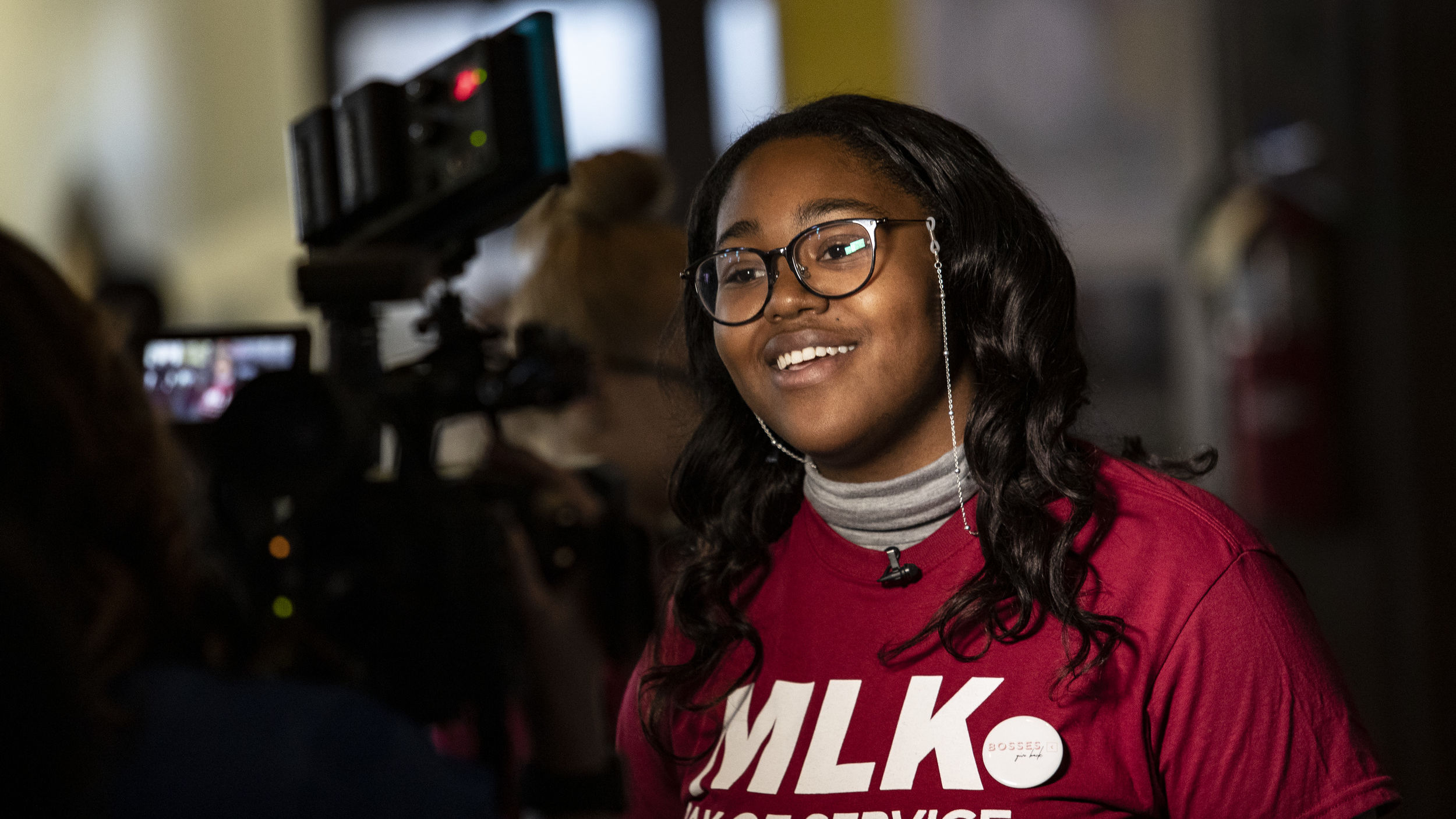 Every year, Temple celebrates Martin Luther King Jr. Day with a day of service. Learn more about the in-person and virtual activities the university is organizing to honor the life of the civil rights icon.
Attend a series of MLK 365 diversity talks hosted by the Institutional Diversity, Equity, Advocacy and Leadership (IDEAL) office.
This year, IDEAL will host a series of virtual events, including panel conversations, celebrating King's success as a spokesman and leader during the civil rights movement. 
Three conversations will be held on Jan. 17.
From Jim Crow to Civil Rights will highlight King's legacy as a leader. 
10–11 a.m.
Creating Action for Longterm Justice will focus on how King utilized social justice advocacy to stimulate change. 
11:30 a.m.–1 p.m. 
Fighting for Voting Rights will discuss the John Lewis Voting Rights and the Freedom to Vote Acts. 
1:30–2:30 p.m. 
Donate toiletries to benefit people experiencing homelessness and North Philadelphians in need.
Toiletries and personal items will be sent to the Salvation Army and to Project HOME, an organization founded by a Temple alumna that seeks to empower individuals and communities to break the cycle of homelessness and poverty.  
Donations will be accepted through January. Please contact Andrea Swan at 215-204-7409 or aswan@temple.edu to coordinate a time to drop your donations off at the Office of Community Affairs at 1509 Cecil B. Moore Ave. 
Participate in the 27th annual Greater Philadelphia Martin Luther King Jr. Day of Service at Girard College.
The historic Girard College, near Main Campus, serves as our region's King Day of Service hub and Temple University continues its annual sponsorship for this year's event. 
This year's theme is "Combating Racism and Building Community" and the event, hosted by Global Citizen in partnership with the Children's Hospital of Philadelphia and the Black Doctors COVID-19 Consortium, will be open to all.
Free vaccines and testing will be available, alongside other health-related resources, at Girard College from 9:30 a.m. to 12:30 p.m. No preregistration is necessary.
Global Citizen is also offering virtual programming, including their annual King Day reflection on Jan. 17, which you can find online.
Watch a live reading of Martin Luther King Jr.'s "I Have a Dream Speech."
Klein College of Media and Communication is hosting its annual reading of King's "I Have a Dream" speech at the Bell Tower on Main Campus, on Jan. 17 and offering a livestream of the event on Instagram @tukleincollege. Tune in at 11:30 a.m.
View archival footage of Martin Luther King Jr.'s visit to Philadelphia. 
Temple University Libraries Digital Collections has archival footage of King's historic visit to Philadelphia in August 1965. 
Press conference with Martin Luther King Jr. and Cecil B. Moore 
King and Cecil B. Moore, LAW '53, a leading civil rights activist in Philadelphia, discuss plans for a rally at Girard College. 
King's stop at the Baptist Temple 
King speaks with a reporter about segregation in Philadelphia.
King's rally in Philadelphia 
King speaks to civil rights demonstrators at Girard College.