Tyler School of Art and Architecture launches new podcast network, STELLA RADIO
Tyler students release inaugural ten-part podcast series, Monument Biography, with the launch of STELLA RADIO, the school's new podcast network.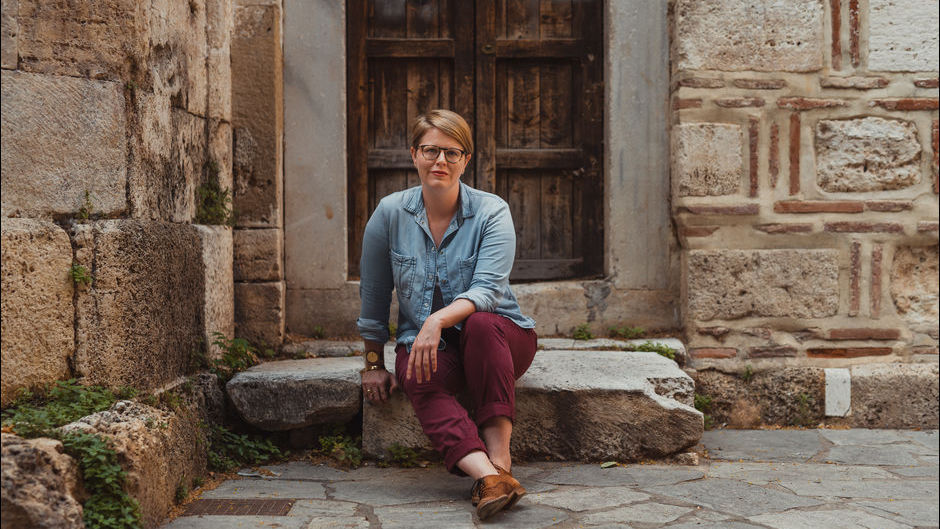 In spring 2020, the Tyler School of Art and Architecture created STELLA—a virtual satellite gallery of the Stella Elkins Tyler Gallery—as a way for students to showcase their work during the pandemic. Since then, STELLA has been expanded to include multiple outlets for students to display their projects. 
Now, the launch of STELLA RADIO provides a place for students and faculty to create podcasts highlighting topics like art history, architecture and design.
"Since the inception of STELLA, we have been considering and exploring the format of the virtual gallery, and what types of content are best hosted on the web. I have always felt that audio and video work would be a natural fit, so when Dr. Neumeier came to me with the idea of hosting Monument Biography on STELLA, it felt only appropriate to begin an audio section of the site to host this podcast and future audio content," explained Kati Gegenheimer, associate director of academic enrichment programs at Tyler.
The inaugural podcast, Monument Biography, is releasing weekly episodes spotlighting unique monuments and sites, and exploring how every place can take on various meanings for different people, with one space living multiple lives. The series was originally conceived within the context of an art history graduate seminar taught by Emily Neumeier, assistant professor of Islamic art and architecture at Tyler.
"I have the creative side of me where I've gotten into podcasting over the years, so I have experience with that and I wanted to bring it into my teaching in the Art History Department. I decided to try producing a podcast because normally in an art history graduate seminar the students write a research paper, but the problem was it was fall 2020 and students just didn't have access to libraries the way they normally would," said Neumeier.
Each episode is hosted by a different graduate student in the seminar. The first episode explored the Painted Bride Art Center's history, as well as the recent controversy around its sale. Later episodes have discussed Gettysburg National Military Park and the Bawa Muhaiyaddeen Fellowship, located just outside of Philadelphia. 
While some of the spots the hosts chose are local to the city, students weren't limited to just this area. They were encouraged to choose places that meant something to them and produce a 30-minute episode on the site.
"Some people went further abroad. We have one student who is from Turkey, so she did the Galata Tower, which is in her hometown of Istanbul," explained Neumeier.
She went on to say, "The problem is that with art history, it's a little difficult to showcase our student's work at an exhibition in a traditional gallery setting because we produce publications and books. So, I thought the STELLA online system would be the perfect way to publish the work that we do as historians."
Gegenheimer hopes to see the network grow. "The future of STELLA RADIO, and STELLA itself, is truly in the hands of our students and faculty. The site is as compelling and robust as the content they bring to it. I hope that the launch of this podcast might garner more interest from Tyler students to create podcasts, or share sound work on the site," she said.
Listen to episodes of Monument Biography.
—Christine Nolthenius