CLA alumnus and activist named a 2022 Marshall Scholar
Osimiri Sprowal will be using their scholarship to study at the London School of Economics and the University of Warwick.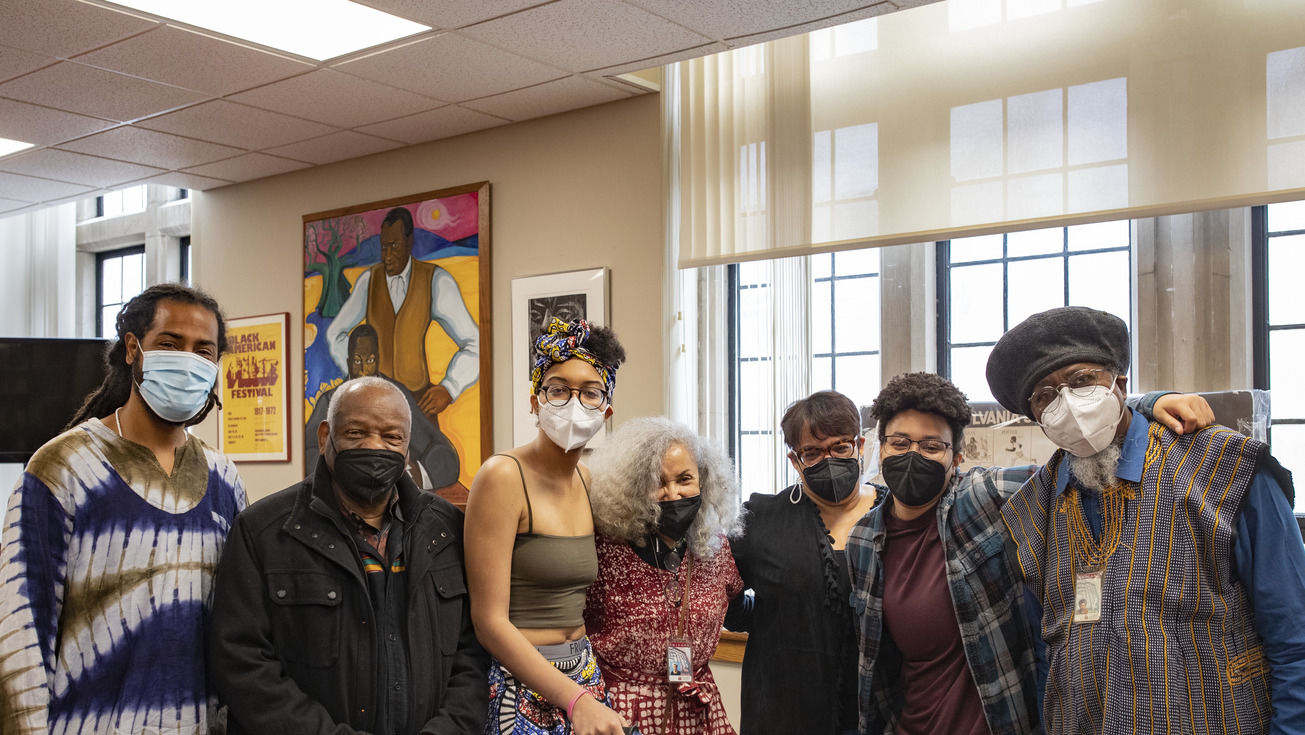 Osimiri Sprowal, CLA '20, has been named a 2022 Marshall Scholar. Sprowal is one of 41  recipients of this year's Marshall Scholarship, including alumni from the University of Pennsylvania, and Princeton and Harvard universities.
Founded in honor of Secretary of State George C. Marshall, the scholarship has provided outstanding American students with the opportunity to pursue two or three years of graduate study in the U.K. since 1953. Over 1,000 college seniors and recent alumni are nominated by their home university every year and only a maximum of 50 are selected, making it one of the most prestigious scholarships for U.S. students. Sprowal is Temple's fifth Marshall Scholar.
A native of Philadelphia's Germantown neighborhood, the Africology and African American studies graduate will pursue a master's in human rights and politics at the London School of Economics and a master's in applied theater at the University of Warwick thanks to funds from the Marshall Scholarship. Their life's work is at the intersection of homeless rights activism, policy and poetry.
Sprowal's leadership on homeless rights, particularly for the LGBT+ and disabled communities, is extensive. After coming out as trans, Sprowal ran away from home. While homeless, Sprowal applied to Temple as a transfer student. They were homeless for three semesters while attending Temple University. These experiences inspired Sprowal to become an activist and are what led them to join the Valley Youth Pride Task Force, an organization of young people in Philadelphia with lived homelessness experience.
"It's important for people to understand that kids like me can win these types of scholarships. Kids who are poor, and from Philly, kids who don't have homes, who are Black, and trans, and have seizures in class sometimes. Kids who use canes can make magic happen. Kids with nowhere to go can do impossible things. That's what this is about. I'm glad scholarships like the Marshall, can see the beauty and dignity of the places and people I strive to represent," Sprowal said.