The recently launched Sonkin-Weisman Scholars Program is a top College of Liberal Arts recruitment tool
The four-year scholarship is a primary recruitment tool for intellectually ambitious students and is offered to a selection of full-tuition Presidential Scholarship undergraduate students.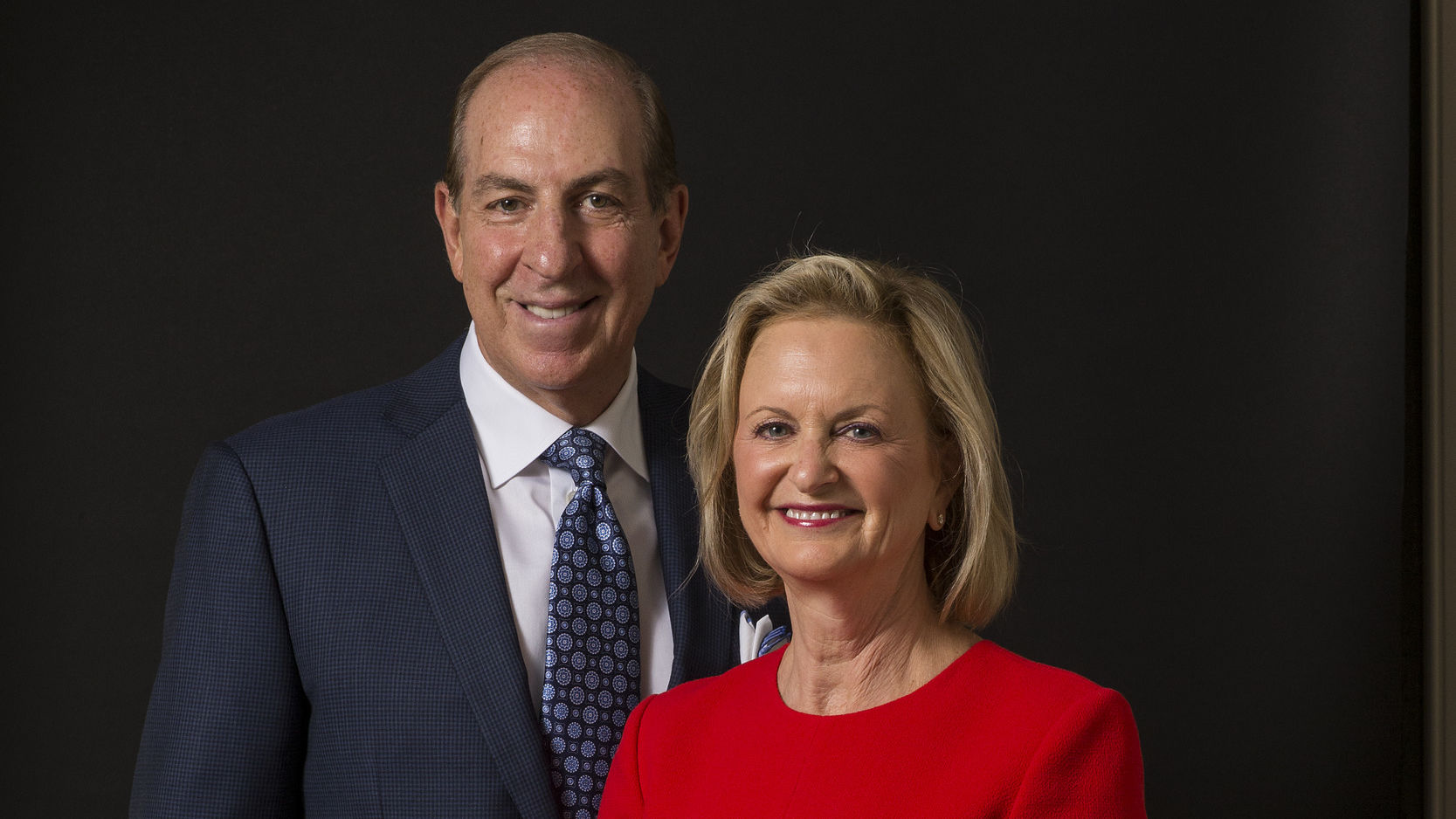 The College of Liberal Arts recently announced the launch of the Sonkin-Weisman Scholars Program, an invitation-only scholarship intended to attract elite students to Temple University. 
Set to officially begin in fall 2022, the program will award scholarships to the most academically accomplished and ambitious students and provide them with a range of experiential learning opportunities—including research, internships, community engagement and chances to study abroad.
The program was created and funded by Mitch Sonkin, CLA '74, senior advisor at financial services company MBIA, Inc., and Marc Weisman, CLA '74, LAW '77, president at Cheltenham Enterprises, a family investment office—along with their wives Debra Sonkin and Giulia Weisman—as an extension of the preexisting Sonkin Scholars program. 
"Debra and I started a program called the Sonkin Scholars and this is really a metamorphosis of that to something not only bigger, but with a slightly different focus, thanks to our partnering with Marc and Giulia Weisman," Sonkin said.
He and Weisman were both undergraduates at the College of Liberal Arts and became friends in 1978, just a few years after they graduated.
"The truth of the matter is that if both families weren't doing this together, it wouldn't happen. This program has been born out of the deep friendship that our families have with each other, and our commitment to giving back to Temple," explained Sonkin.
There are three requirements in order to qualify for the program: You must have been offered admission to Temple University, received an invitation to join the Honors Program and been selected for the Presidential Scholarship—which offers tuition for up to eight semesters.
The program is modeled after the University of Virginia's Jefferson Scholars and the University of North Carolina's Morehead-Cain program, but as Temple University's Vice Provost for Admissions Shawn Abbott explained, it has also been improved on.
"Our program is a bit unique from the programs at the University of Virginia and the University of North Carolina, because we have Temple Japan and Temple Rome. We have the opportunity to offer Sonkin-Weisman Scholars two different study abroad programs without leaving the Temple network," Abbott said.
"I'm really hopeful that the Sonkin-Weisman Scholars Program will be a beacon for students that are at the top of their high school graduating class. Students who might be looking for a more robust academic experience that isn't just a full-tuition scholarship, but rather one that comes with the opportunity to engage in research, have an internship and study abroad," he said.
The scholarships are set to be awarded to five to eight students annually, who will have guaranteed placement in three of the four CLA programs, including the Liberal Arts Undergraduate Research Award (LAURA), a Pathways to Professions internship, a CLA Community Scholars Semester and study abroad opportunities. They'll receive a $2,000 stipend for each.
The scholars will be assigned CLA's assistant dean for student services as their primary advisor and receive mentorship from CLA's dean. They will also be paired with an Honors Program advisor, who will manage their cohort-building programming throughout the semester. This will include lunch meetings featuring academic, professional and alumni leaders that will help build up the scholars' networks and expose them to additional educational experiences.
One of the main goals of the program is to put students on the path to receive prestigious opportunities such as a Rhodes scholarship or Barry Goldwater Scholarship.
"Both Mitch and I had a wonderful education at Temple and it was our springboard into successful professional careers. We believe the Sonkin-Weisman Scholars Program can help the university continue to provide a world-class education to promising students who have the opportunity to excel at Temple and in life," stated Weisman.
Ultimately, the Sonkin-Weisman Scholars Program's goals are simple—to attract some of the country's most qualified and promising students, build the university's national reputation, and produce academically and professionally successful graduates.

—Christine Nolthenius