Temple sees record application numbers for upcoming fall semester
More than 38,000 students have applied for admission to Temple for the fall 2022 semester, which represents a 5% point-in-time increase over last year.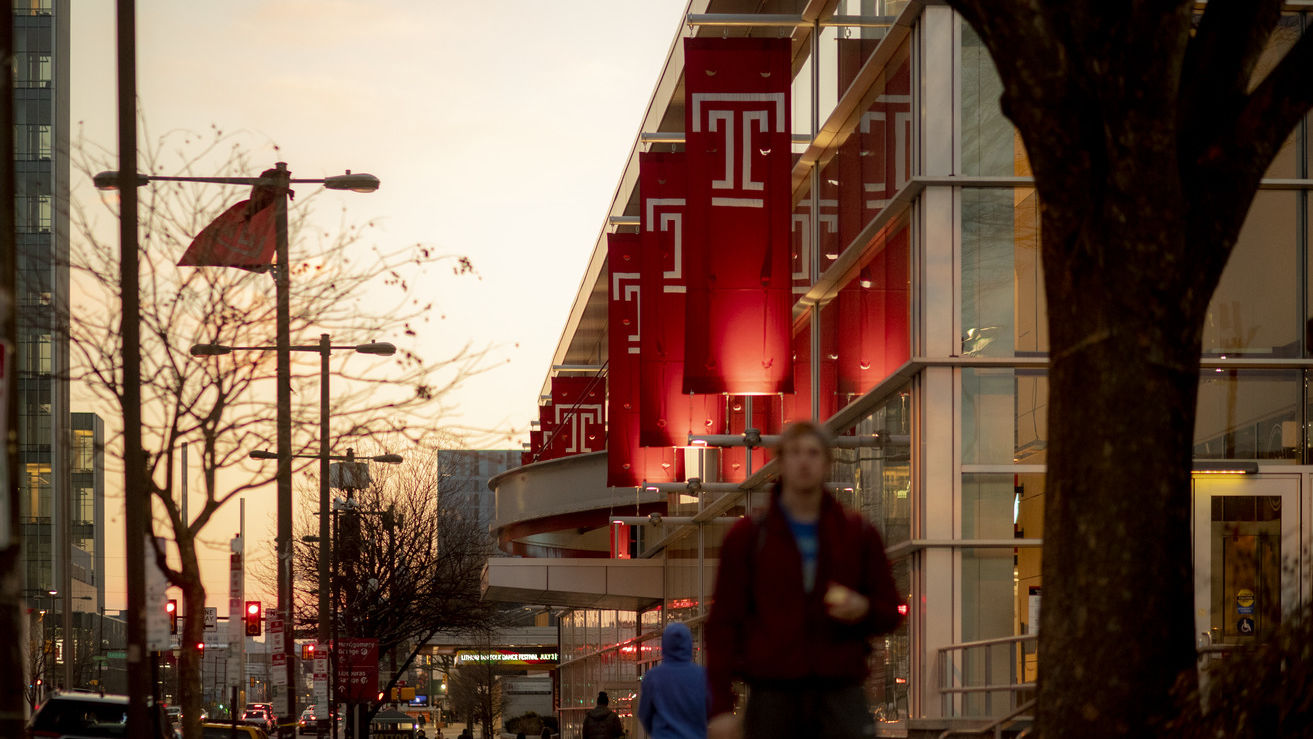 This past fall, Temple University welcomed one of its most academically strong and most diverse classes of students in its history as nearly 45% of the Class of 2025 are students of color. Early indications show that the incoming Class of 2026 could be poised to follow in the footsteps of last year's class.
So far, more than 38,000 students have applied for admission to Temple for the fall 2022 semester, which represents a 5% point-in-time increase over last year. It's also the largest number of first-year candidates in Temple history.
"Of course we're humbled by the increased interest in Temple this year—especially among first-generation students and international students," said Shawn Abbott, vice provost for admissions, financial aid and enrollment management. "And we're thrilled at the possibility that we will very likely welcome our largest ever Black and Latino/a student communities next year if our application trends translate to who arrives this fall."
Applications from first-generation students have surged 24% while applications from international students have increased 35%. Applications from students of color increased 9% and represent nearly 55% of Temple's applicant pool. Applications from Black students increased 12% while applications from Latina/o students increased 7%—setting recent historical records for Temple.
What makes this fall's application numbers even more impressive is the fact that they come following a year in which Temple welcomed its most ethnically and geographically diverse class of students in at least a quarter of a century.
"After Experience Temple Day in February, I was sold on the entire experience and opportunity. When I chose Temple, I also chose endless opportunities," said Gianna Thaxton, an incoming first-year student from Phoenixville, Pennsylvania. "Temple truly does care about each student. I actually have an app on my phone that just counts down the days [until I start at Temple]. I am so excited to open the next chapter of my life and just begin as an Owl where I'll be wearing that cherry red. I can't wait."
In the wake of the COVID-19 pandemic, international travel has become more common once again. This has also had an impact on applications.
"We're delighted to see the resurgence of interest in American students who want to study abroad," Abbott said. "We have 400-plus students—more than double from last year alone—who want to start their college experience at Temple Rome, our campus in Italy."
"Studying abroad was always a part of my plan, so when I learned about the Temple Rome Entry Year Program, I instantly knew it was for me," said Grace Dugan, an incoming first-year student from Elkins Park, Pennsylvania, who will study in Rome this fall. "The opportunity to spend the full academic year abroad on a Temple campus was exactly what I was looking for, especially as an anthropology major. They were also incredibly accommodating with my choice to take a gap year which made me even more excited to join the Temple Rome community."
Temple's Japan campus in Tokyo is seeing a similar surge in interest. Even though Japan's borders have been closed to new entrants for most of the past two years because of the COVID-19 pandemic, Temple Japan's undergraduate enrollment is at an all-time high, largely due to the availability of online courses for students overseas. Japan has finally reopened its borders to new students and overseas applicants have jumped 20% in addition to a 24% increase among Japanese applicants.