President Wingard meets with city officials
Temple University President Dr. Jason Wingard and other university officials meet with Philadelphia Mayor Jim Kenney and Philadelphia Police Commissioner Danielle Outlaw to discuss safety solutions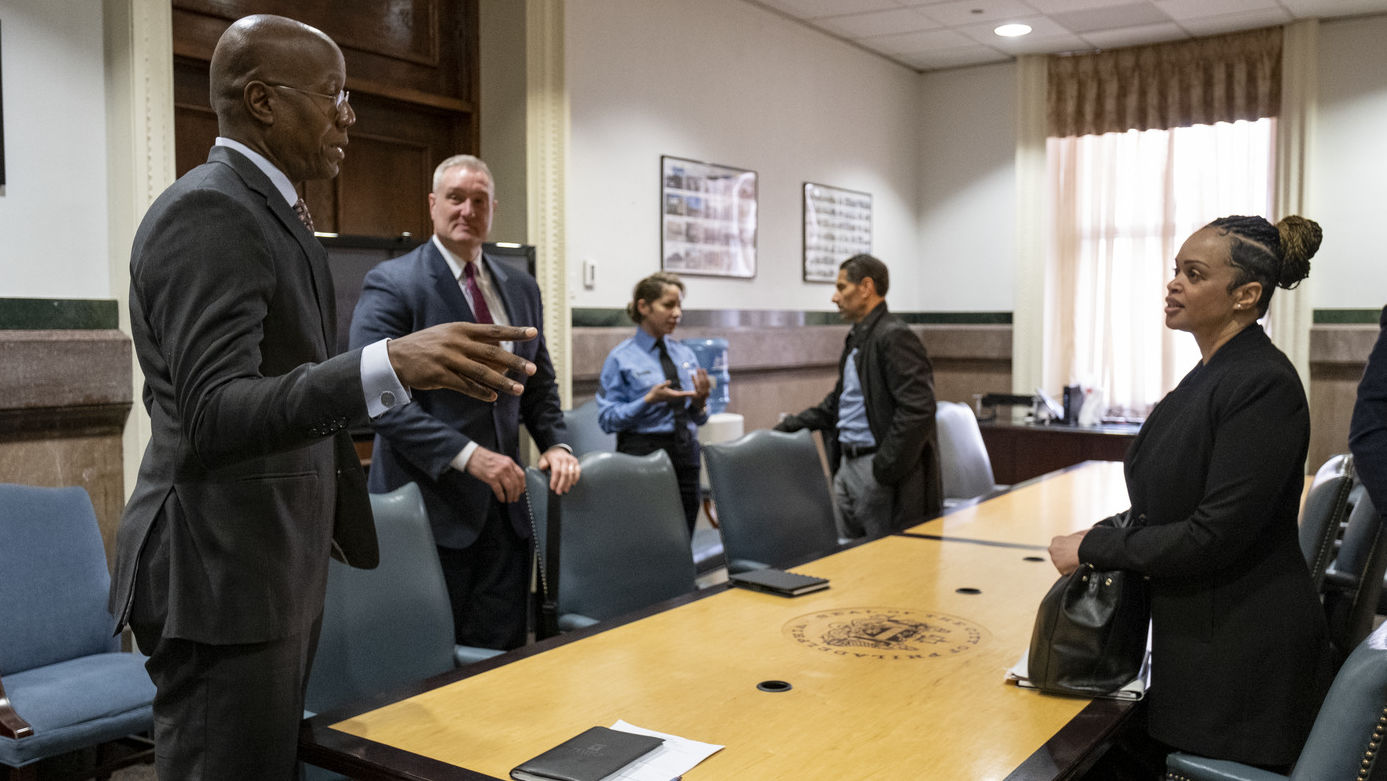 Temple University President Dr. Jason Wingard as well Chief Operating Officer Ken Kaiser and Executive Director for Public Safety Charlie Leone met with Philadelphia Mayor Jim Kenney and Philadelphia Police Commissioner Danielle Outlaw last week to discuss campus safety issues.
Together, they discussed a full spectrum of strategies to address the crisis of gun violence in Philadelphia while also brainstorming potential prevention tactics and initiatives.
"As Philadelphia's public university, it is imperative that Temple partners and meets regularly with top city officials including Mayor Kenney and Commissioner Outlaw in pursuit of solutions to our most difficult challenges. We share the same collective goals and are aligned on objectives for serving members of the broader community," Wingard said.
The day after the meeting, Temple announced its next round of campus safety enhancements, which included a security upgrade grant program available to landlords of private residences near campus. Any landlord in the area can apply for a grant of up to $2,500 that can be used for security upgrades.
The new grant program has the potential to increase safety in North Philadelphia neighborhoods near campus, but additional initiatives were discussed during the meeting with city officials. One of those was the Real Time Crime Center (RTCC), an innovative unit that provides real time analytical and investigative support. Moving forward, both Temple and the Philadelphia Police Department would like to take a look at areas surrounding campus to see if there are opportunities to install RTCC cameras.
"Those cameras really are a difference maker," Leone said. "The technology is just incredible, as the cameras link to a multi-agency intelligence network that is tracking crimes in real time."
In the meeting, both Temple and the city expressed a desire to partner together more closely on a number of initiatives over the next several months. Specifically, President Wingard and Mayor Kenney discussed planning a large-scale event that is focused on bringing the community together.
Some additional topics discussed were:
The desire to change the residency requirement for Philadelphia Police Officers, which is a deterrent to recruitment. Mayor Kenney noted that he is working on this.
Having the Temple and Philadelphia police work together to identify problematic crime trends, such as the AirBnb house parties which have begun to spring up in North Philadelphia.
Bridging the gap between young people and police officers, and devising specific programs that can do this.
"Overall, this was a very productive meeting, and there will be many more to come. Already since then, folks at Temple have connected with city officials via phone, and we're all on the same page," Kaiser said. "We're in this together, and we're going to work to find a solution together, as well."