A national championship winning basketball coach joins two healthcare CEOs as this year's honorary degree recipients
Ken Frazier, executive chair and former CEO of the pharmaceutical company Merck; Dawn Staley, Hall of Fame player and coach; and Judith Faulkner, founder and CEO of the healthcare software company Epic, will receive honorary degrees as part of Temple's 2022 Commencement celebration.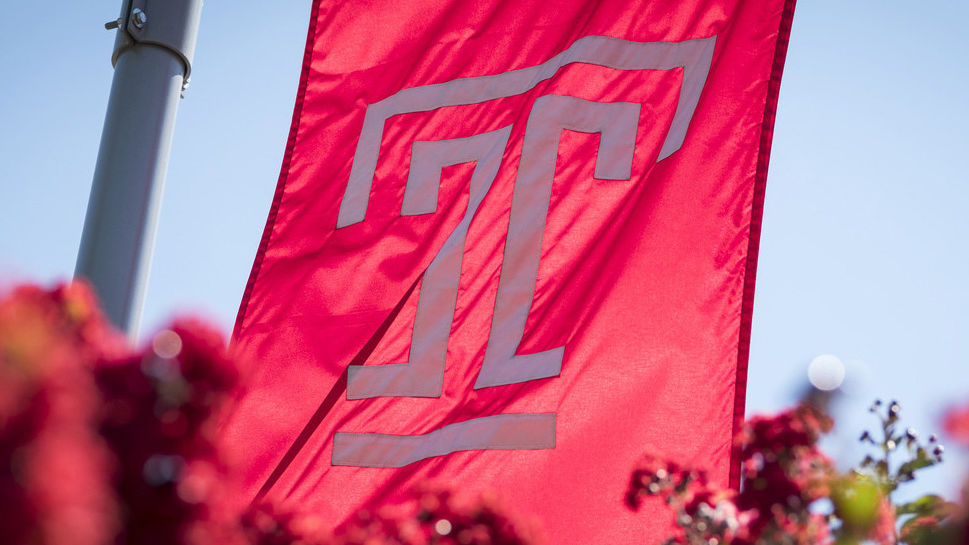 During Temple University's 135th Commencement ceremony next month, Ken Frazier, executive chair and former CEO of Merck, will receive an honorary degree and address the graduating class. Frazier is known for his dedication to public service in addition to his stewardship of a multinational pharmaceutical company.
Also receiving an honorary degree and speaking to the graduates on that day is Dawn Staley, the Hall of Fame player and coach known for her commitment to community involvement.
Judith Faulkner, president and CEO of Epic, will receive her honorary degree and speak to graduates of the College of Public Health and School of Social Work at their May 6 ceremony.
 
Kenneth C. Frazier
Kenneth C. Frazier is a visionary leader who has dedicated himself to justice, public service and making the world a better place. He currently serves as the executive chair of the board of directors of the international biopharmaceutical company, Merck & Co., Inc. 
Frazier often refers to the influence on his life of growing up in a modest home in North Philadelphia near Temple's Main Campus. His father, a custodian, had little formal education but instilled in his children its importance. Frazier earned his bachelor's degree from The Pennsylvania State University and a JD from Harvard Law School. As a litigator, Frazier proved to be a rising star, achieving partnership at the firm now known as Faegre Drinker Biddle & Reath LLP and retaining a devotion to ensuring the fairness of our justice system. He handled pro bono litigation cases, including what he refers to as his greatest accomplishment as a lawyer: helping to exonerate death row inmate James Willie "Bo" Cochran.
Frazier joined Merck in 1992 and held positions of increasing responsibility, including general counsel, before becoming president and CEO in 2011. During his tenure at Merck, Frazier launched Merck for Mothers, the company's $500 million global initiative committed to creating a world where no woman has to die while giving life. 
Among his many humanitarian achievements, Frazier is co-founder and co-chair of OneTen, a coalition of leading corporations and organizations across the country committed to upskilling, hiring and promoting one million Black Americans into family-sustaining jobs within 10 years. 
Drawing on his community roots and his father's lessons on the importance of education, Frazier and his wife, Andréa, made a generous gift through their foundation to create a partnership between Temple University and Thomas Jefferson University to bring stroke prevention care to Philadelphia's underrepresented communities.
Dawn Staley 
Dawn Staley is one of the most revered female athletes in history. An American basketball Hall of Fame player and coach, three-time Olympic gold medalist, and former professional basketball player, Staley is also known for her humanitarian efforts and is committed to creating a path forward for the next generation, particularly those in her North Philadelphia hometown. 
From the playgrounds of North Philadelphia to Dobbins Technical High School, Staley was a standout basketball player and was named USA National High School Player of the Year. She began her college career playing for the University of Virginia, where she helped lead her team to three Final Fours, including one title game, and became a two-time national player of the year. 
In 1999, Staley was drafted into the WNBA, where she played professionally for seven years before retiring in 2006. While still playing in the WNBA, she was recruited to be Temple University's women's basketball head coach in 2000. During this same time, she played for Team USA and won multiple gold medals. She became the first person in USA basketball history to earn the title of USA Basketball National Coach of the Year and USA Basketball Athlete of the Year. 
Born and raised in a modest home in North Philadelphia, Staley has never forgotten her roots. She created the Dawn Staley Foundation, which features an after-school project and scholarship program for underrepresented youth to develop leadership, teamwork and social skills and grow into responsible and productive citizens. 
Judith R. Faulkner 
Judith R. Faulkner is a renowned healthcare software pioneer and philanthropist. As the founder and CEO of Epic, Faulkner has dedicated her life to creating software that helps people get well and stay well, and ensures future generations can become healthier. 
Faulkner founded Epic in 1979 with no venture capital and two half-time assistants in a basement of an apartment house in Madison, Wisconsin. She is unique among major electronic medical record (EMR) leaders in having built the company from the EMR code she wrote. Without ever taking the company public, she grew Epic from its modest beginnings as a clinical database to the nation's leading provider of integrated healthcare software. The top 20 best hospitals and top 20 best medical schools for research in the U.S., according to U.S. News & World Report, all use Epic. For the past 12 years consecutively, Epic has been named the overall best software suite by KLAS, the leading Health IT research firm. 
Faulkner's dedication to quality healthcare and the integrity of her company has attracted accolades. In 2021, Forbes named Faulkner second on their list of American Self-made Women and America's Top 50 Women in Tech.
Born in Philadelphia, she was inspired by her father, a pharmacist, and her mother, the director of Oregon Physicians for Social Responsibility, to help others. She earned a bachelor's degree
in mathematics, magna cum laude, from Dickinson College and a master's degree in computer science from the University of Wisconsin–Madison.
In 2016, Faulkner signed The Giving Pledge, committing 99% of her assets to philanthropy. Faulkner's goal through her pledge is to help others access food, warmth, shelter, healthcare and education—so they too can have wings.
Visit commencement.temple.edu/university-commencement for up-to-date information and a livestream of Temple's 135th Commencement ceremony exercises May 5.