Seahawks' Sean Desai calls a career audible
After earning a doctorate in educational administration, Sean Desai, EDU '08, has made his mark in the NFL, becoming the first Indian American coordinator in the league's history.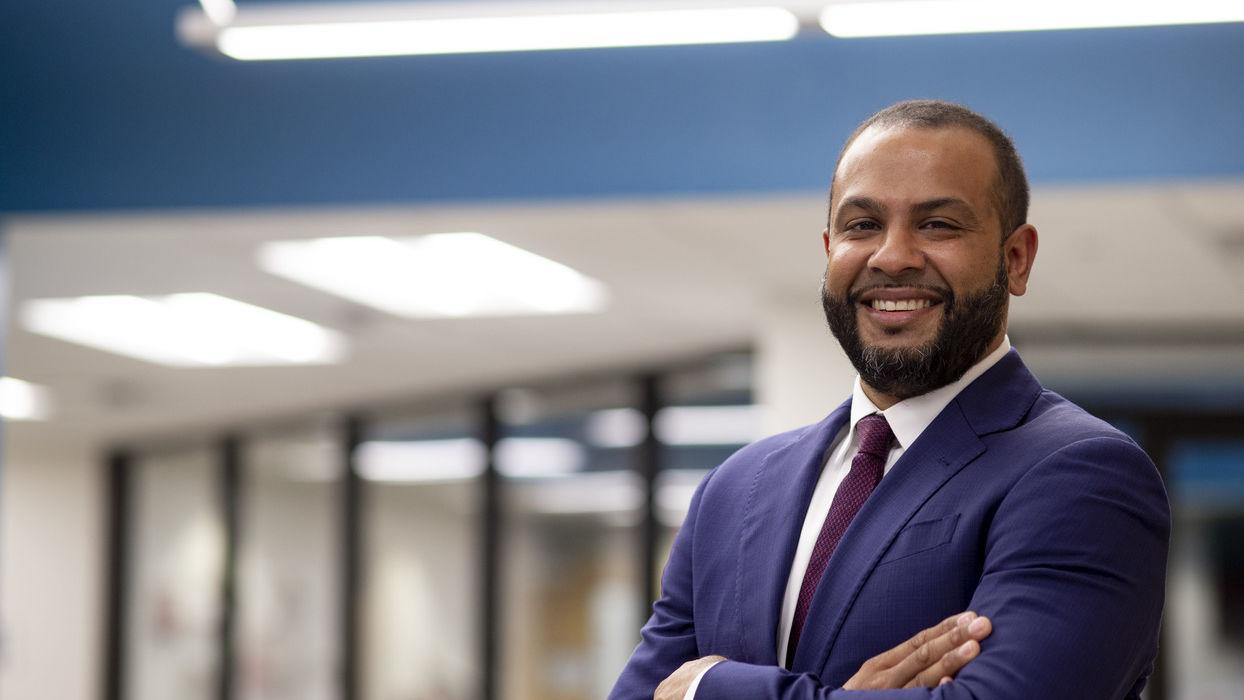 In the spring of 2008, Sean Desai, EDU '08, was faced with a life-altering decision. The Shelton, Connecticut, native and current Seattle Seahawks assistant head coach had just earned his doctorate in educational administration from Temple University's College of Education and Human Development (CEHD) and an offer for a tenure-track position with a prestigious R1 university was on the table. 
This was exactly why Desai, who earned his undergraduate degree in philosophy and political science from Boston University and a master's degree in higher and postsecondary education from Columbia University in 2005, initially pursued an EdD at Temple. His end game was always academia.
"The administration and leadership part of higher education really resonated with me and before I started at Temple, I remember talking to my parents and telling them that I wanted to get my doctorate, become a professor and rise through the academic ranks," said Desai, who delivered the keynote address at this spring's Commencement ceremony for CEHD. 
But over time, priorities shifted. As he was pursuing his doctoral degree, Desai was also serving as a graduate assistant coach for Temple football, and he was beginning to reap the benefits of his work. 
Desai had never played college football, and his only coaching experience prior to Temple was at his alma mater Shelton (Conn.) High School. His stint with Temple actually started thanks to the equivalent of a cold call; he sent an email to see if the team was in need of volunteer coaching help.
Despite his limited experience in the field, Desai's educational background was making a difference and the team was one on the rise. Deciding whether to leave coaching for teaching was a difficult decision.
"(Then Temple Head Coach) Al Golden was honest with me, and he let me know that there was no full-time position for me at that time. He said that he would not blame me if I were to go and take the tenure-track position," Desai said. "But he also said that I could try to sit it out for six more months, continue as a graduate extern and then after the season, if someone leaves, he would promote me."
Desai bet on himself.
He turned down the tenure-track position, stayed with Temple and eventually was promoted to be the team's full-time special teams coordinator. A year later, he played a key role in the Owls finishing their 2009 season at 9-4, the team's first winning season since 1990.
From there, Desai's star has only continued to rise. He is currently the associate head coach and defensive assistant for the Seattle Seahawks, which comes after a nine-year stint with the Chicago Bears, where he served as the team's defensive coordinator and the first Indian American coordinator in NFL history for the 2021 season.
Desai is now just one step away from one of the 32 most highly-coveted jobs in football, yet his unconventional path continues to guide his coaching philosophy day in and day out.
"I use a lot of my theoretical background, and one of the best examples of that is culturally relevant pedagogy," Desai said.
Culturally relevant pedagogy is a theoretical model that focuses on multiple aspects of student achievement and supports students to uphold their cultural identities. It also calls for students to develop critical perspectives that challenge societal inequalities.
"I don't know if there is a more relevant field than teaching or coaching when you're talking about being culturally relevant and reaching your students or athletes where they're at regardless of the background that they come from or the training that they have," Desai said.
Desai has already reached immense heights as both an academic and coach. After all, who else can count publishing a several hundred page dissertation and leading the NFL's sixth-ranked defense among their career highlights? It is easy to see why so many of his NFL colleagues and the players he coaches affectionately refer to him as "Doc."
At just 39 years of age, the future remains bright for Desai, and he is thankful for the support of his wife, Temple alumna Ojus Patel, and their three children, as a career in coaching requires a very specific lifestyle and is an immense time commitment. He also recognizes that his success is not just his own.
"Whether you're teaching or coaching or you're an educator, this is still a people business, and it's about the relationships you build and keep," Desai said. "I wouldn't be in the position I am by myself, and I am very cognizant of that and very aware of that, and I am very appreciative of those people who have helped me along the way because I would not be here today without them."