Temple University and the Temple University Police Association reach new agreement
The agreement includes substantial increases and increased benefits for police and security officers, allowing the university to better recruit and retain officers for Campus Safety Services.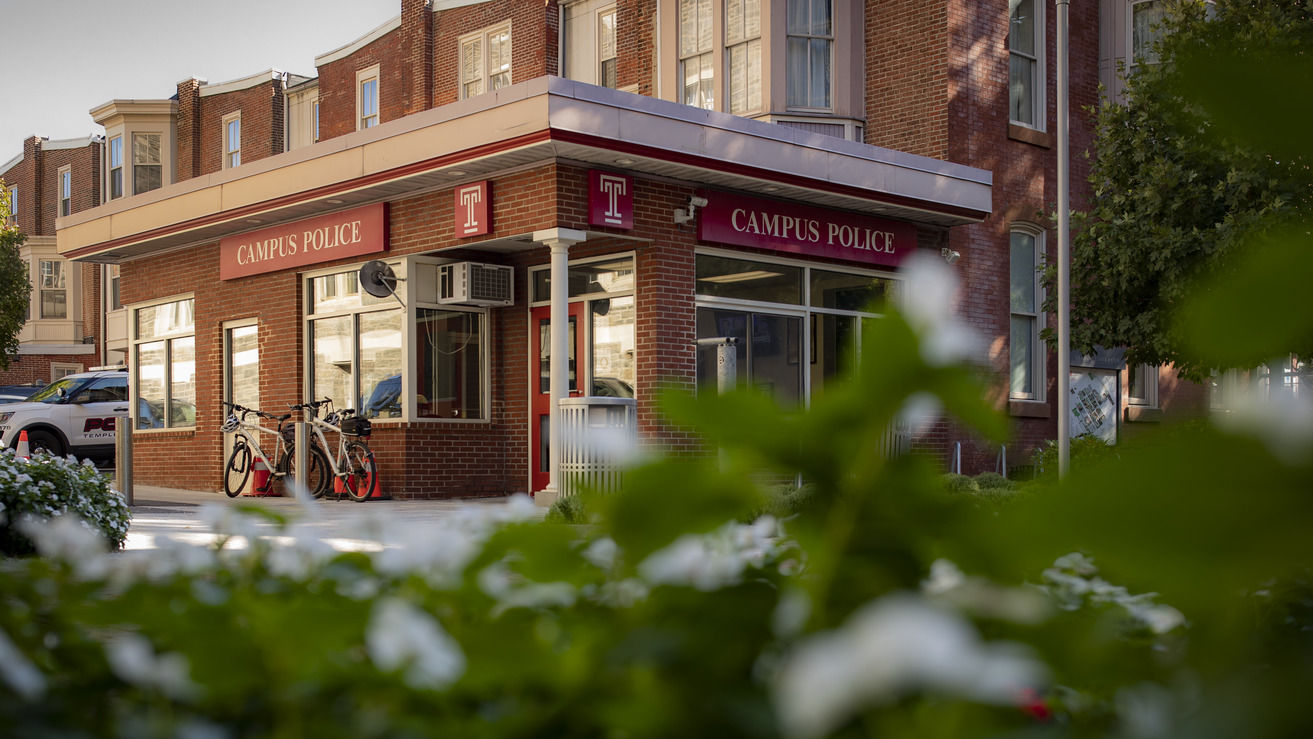 Temple University and the Temple University Police Association (TUPA) have reached a new agreement that both sides believe will move the community forward and benefit the police, dispatchers and security officers of Campus Safety Services. 
The four-year agreement includes substantial increases for police and security officers, necessary to continue to attract and retain the best officers in the current challenging environment. The sides came to terms on the agreement on Wednesday, June 15, and the contract was ratified on Monday, June 20.
"On several occasions, I have said that campus safety is our No. 1 priority here at Temple, and we are able to place such an emphasis on it because of the hard work of our campus safety officers," said Ken Kaiser, COO and senior vice president of Temple University. "They are truly the lifeblood of Campus Safety Services and the critical work that they take on is more important now than ever. It is gratifying to be able to come to this agreement all in the spirit of making Temple a safer place for everyone, including the TUPA and its officers."
Founded last fall, TUPA took over as the official labor union representing the members of the Temple University Police Department in March. The organization represents the police officers, dispatchers and security officers employed by Temple University.
Temple University police officer and TUPA President Alec Shaffer led the organization's negotiations.  
"This is a huge morale booster for all TUPA members," Alec Shaffer said. "I think this new contract will help a lot, especially when it comes to retention. Our officers do really enjoy working here, and they care about this community, especially the Temple students and our North Philadelphia neighbors. This is a really big step in the right direction, and it is great for us to be aligned on what matters most, which is ultimately keeping this community and campus safe."
In addition to the raises for police and security officers, the parties agreed to meet regularly. Beginning immediately, a university safety committee will meet at least quarterly with the TUPA where they will discuss safety or other concerns raised by officers.
"Communication is key," said Rossman Shaffer, who is also a Temple University police officer and serves as TUPA secretary. "All of the issues that we have can be resolved through communication, and we look forward to working together moving forward toward the common goal, which is safety for everyone."