A new innovation network accelerates the impact of scientific discoveries
Temple has joined the National Science Foundation Innovation Corps Hub Northeast Region.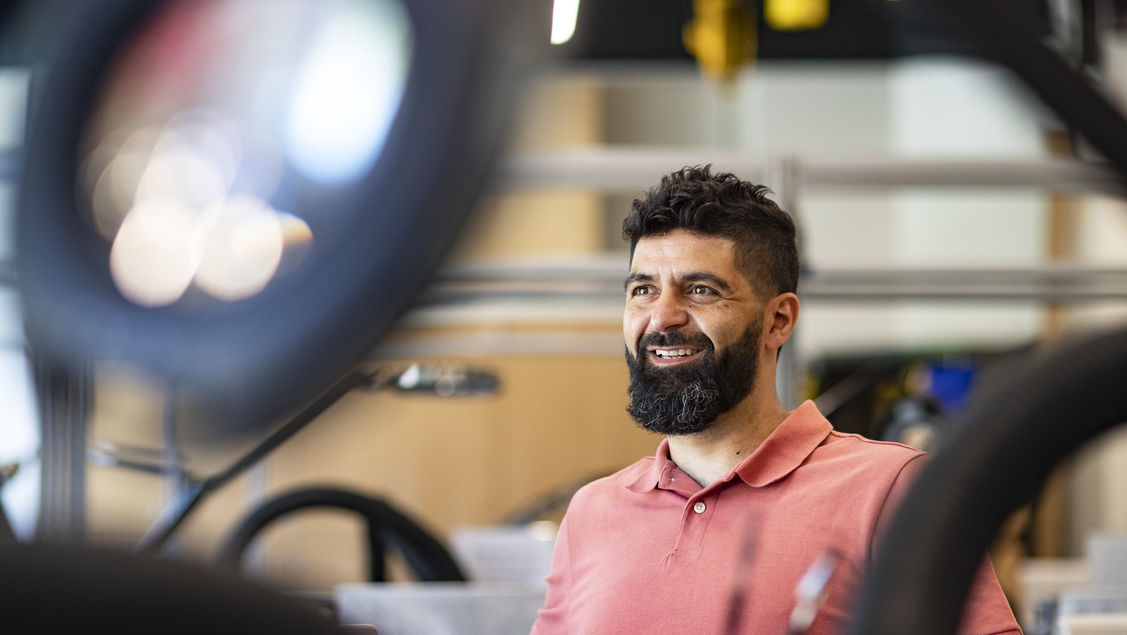 Temple has joined an elite group of universities working to enhance the economic impact of scientific and technological discoveries: the National Science Foundation (NSF) Innovation Corps (I-Corps) Hub Northeast Region.
With $15 million in funding from the NSF over five years, this newly created regional hub—one of five nationwide—offers entrepreneurial training, mentoring and resources that allow researchers to create startups that turn lab discoveries into breakthrough products and services.
The I-Corps program aims to bring federally funded research to the marketplace, helping researchers explore the potential for their innovations to benefit society while building skills and opportunities for participants from all backgrounds, including those historically underrepresented in entrepreneurship.
The participating researchers form teams and participate in a hands-on, four-session program designed to identify how their innovation meets customer needs. Teams typically include faculty, postdoctoral researchers, graduate students and/or undergraduate students developing a scientific or technological discovery they're interested in commercializing.
As someone who has participated in the I-Corps program, Iyad Obeid, associate professor of electrical and computer engineering and Temple liaison to the NSF I-Corps Hub Northeast Region, understands and emphasizes its value.
"My hope is to bring as many Temple Owls through the program as possible," he said. "Teams who go through it are taught how to ask intelligent questions about how their innovations fit the needs of end users. This helps researchers create innovations that are more relevant to society and hopefully leads to more competitive grant applications. The I-Corps program is technology-driven, so although it might not be for everyone at Temple, anyone with an interest in math, science, engineering, biology, web tools or software can benefit."
As university liaison of the hub, Obeid encourages those at Temple to become involved in the program and entrepreneurship in general. He gets to know as many people as possible, reaches out to various groups, and talks about the program and its benefits, even for those who may not have a future in entrepreneurship, which is a marked aspect of the program and a key priority for Temple.
In addition to the research teams becoming part of a regional ecosystem of like-minded engineers, scientists, entrepreneurs, investors and innovators, they join Temple's own entrepreneurial community, which Obeid says is bigger than many realize. "Entrepreneurship promotes innovation and knowledge creation, which are at the heart of the university's mission," he said.
Other higher education institutions in the NSF I-Corps Hub Northeast Region are Princeton University—the hub's principal member—University of Delaware, Rutgers University, Delaware State University, New Jersey Institute of Technology, Lehigh University and Rowan University. The hub plans to expand, adding new affiliates every year.
The program includes grants of up to $3,000 to pursue customer discovery and technology investigation. After the regional hub's four sessions, teams can apply for the national I-Corps program, which extends the local hub and offers its own $50,000 award.
Temple faculty and students are encouraged to join this new innovation network. "Even if you don't see yourself as an entrepreneur, you can learn so much about how to design research that meets real-world needs," said Obeid. "I-Corps teaches methodology for making sure your ideas align with the needs of your audience—whether that's a funding agency, a venture capitalist or a consumer."
"Any student working on a research project or senior design innovation is welcome to contact us about forming a team," he added.
Interested parties can contact Obeid at icorps@temple.edu. To learn more about the program, please visit its website and check out Temple's I-Corps branch on Instagram.