Temple relaunches Flight as a fixed-route service
The new service will optimize the Flight experience and also improve campus safety; more than 40 stops will be located at nearly every intersection within Campus Safety Services' patrol zone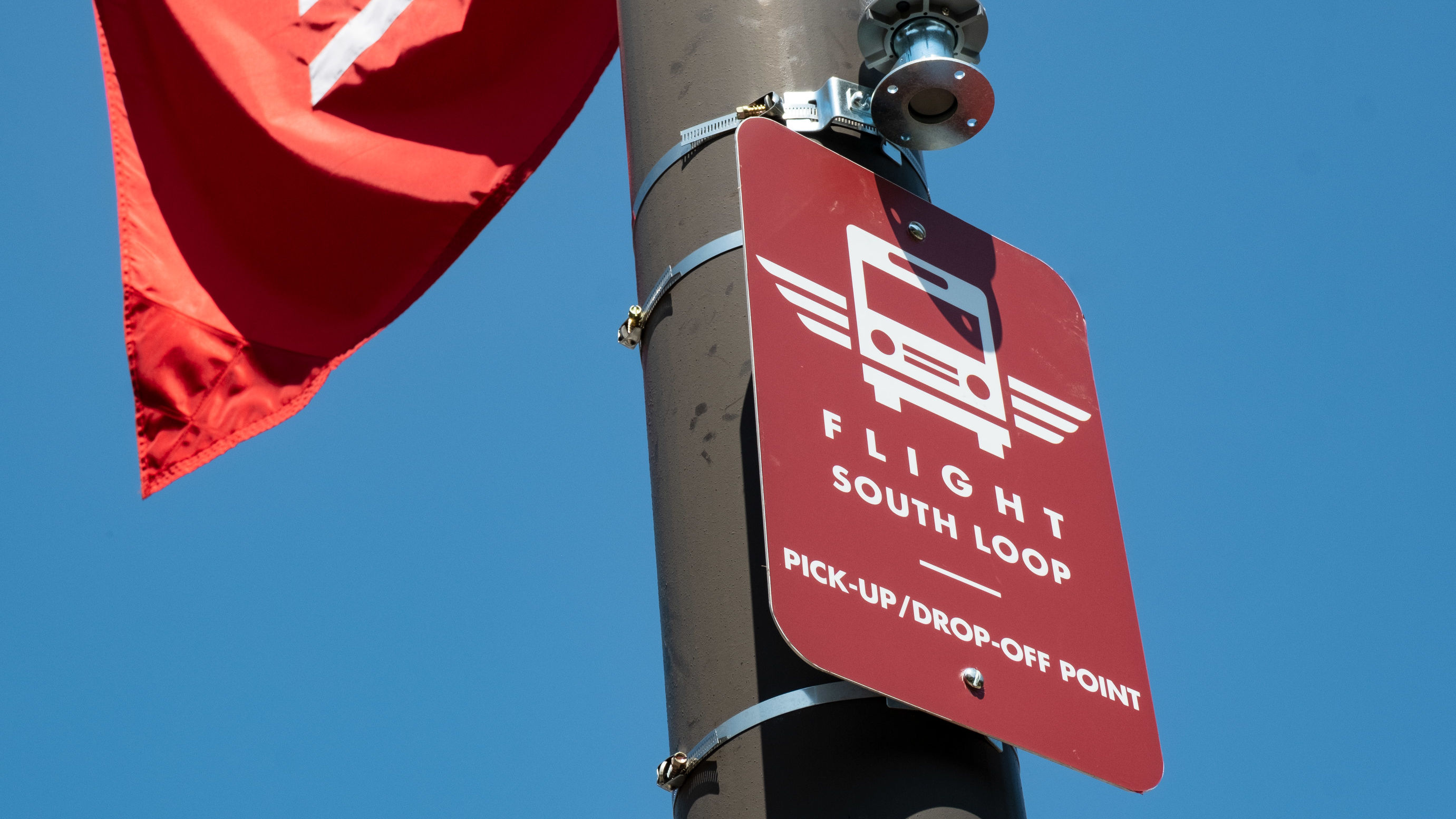 Temple University's Flight program, which has operated as an on-demand door-to-door ride request service since its inception in 2016, will relaunch as a fixed-route service beginning this fall. The new service will go into effect beginning Saturday, Aug. 20, with a soft launch scheduled for Aug. 8.
One of the primary drivers behind the change was the senior design project of College of Engineering students and industrial and systems engineering majors Daniel Hedberg, Thomas Demianovich and Therese Toczek. Over the last few years, the trio of students heavily researched and studied the Flight system. Their final project ultimately outlined recommendations for how Flight could be significantly improved, and the general consensus was that the best path forward was a fixed-route shuttle service.
"What they found through their project was that the current on-demand ride request service was simply inefficient in a highly dense urban environment where there is high demand like Temple's campus," Temple University Chief Operating Officer Ken Kaiser said. "This has resulted in long wait times and high cancellation rates, which has led to students walking to their destinations, and one of the very reasons that we created Flight in the first place was to prevent this from happening."
The new Flight service will pick up and drop off passengers at more than 40 stops located at nearly every intersection within Campus Safety Services' patrol zone. Service hours for Flight will be seven days a week between the hours of 6 p.m. and 2 a.m., and a shuttle is expected to reach each drop-off and pickup location every 15 minutes. With consistent and predictable shuttle intervals in place, the hope is that fewer students will be inclined to walk to their destinations.
Having designated stops will also be beneficial when it comes to improving security patrols, as Campus Safety Services will know exactly when and where students will be picked up and dropped off. This will allow them to focus their patrols in those areas as well as the block immediately surrounding the designated drop-off and pickup locations.
"That was really one of the top reasons for this change," Kaiser said. "We see this as an opportunity to not only optimize the Flight service, but it's also a way for us to make campus and the surrounding areas more safe."
In addition to the College of Engineering senior design project, conversations with SEPTA's Customized Community Transportation team and engagement with a national leader in transit consulting also influenced the university's change to a fixed-route model. For the students, the entire undertaking quickly became a passion project.
"We had heard anecdotal experiences of fellow students, and we had had our own subpar experiences with Flight," Demianovich said. "We were under the belief that Temple probably has the resources but might just not be allocating them correctly, so we thought this would be a cool project that could literally help our classmates once it was complete."
The trio of students initially started working on their project in 2019, before really diving into it during the spring of 2021. They reviewed months of data and also ran several thousand simulations using SIMIO simulation software. They spent several hours driving the specific route, as well.
"We overlaid a map of the university and the surrounding areas and then Thomas and I actually got in my car and drove each piece of it to know how long it takes to go from stop to stop and through the entire route. We timed it out, which helped show how this model would work," Hedberg said.
After finalizing their findings, the students, who represent the first industrial and systems engineering graduates for the program, met with university leadership to pitch the fixed-route system. Their recommendations ultimately aligned very closely with those of SEPTA and the national transit consulting firm.
The update to the Flight service this fall will also coincide with the launch of a new Transloc app, which will allow users to see exactly where each shuttle is on the fixed route. The GPS-powered system functions in real time and is very user-friendly. Students can access the new app here.
Both Toczek and Hedberg graduated in May 2022 while Demianovich will follow in their footsteps this December. Seeing the senior design project that they spent hundreds of hours on over the last couple years come to life has been among their best experiences at Temple.
"The fixed-route system is one that is tried and true," Toczek said. "It's just a really great mode of mass transit and a great way to get a lot of people to a lot of destinations pretty quickly and very consistently. It's really exciting to see our project be put to good use like this."
For more information on Flight, visit the service's website.