Temple geology professor becomes Fulbright scholar
Associate Professor Ilya Buynevich has been selected for a Fulbright scholar award in which he will teach and conduct geological research in Estonia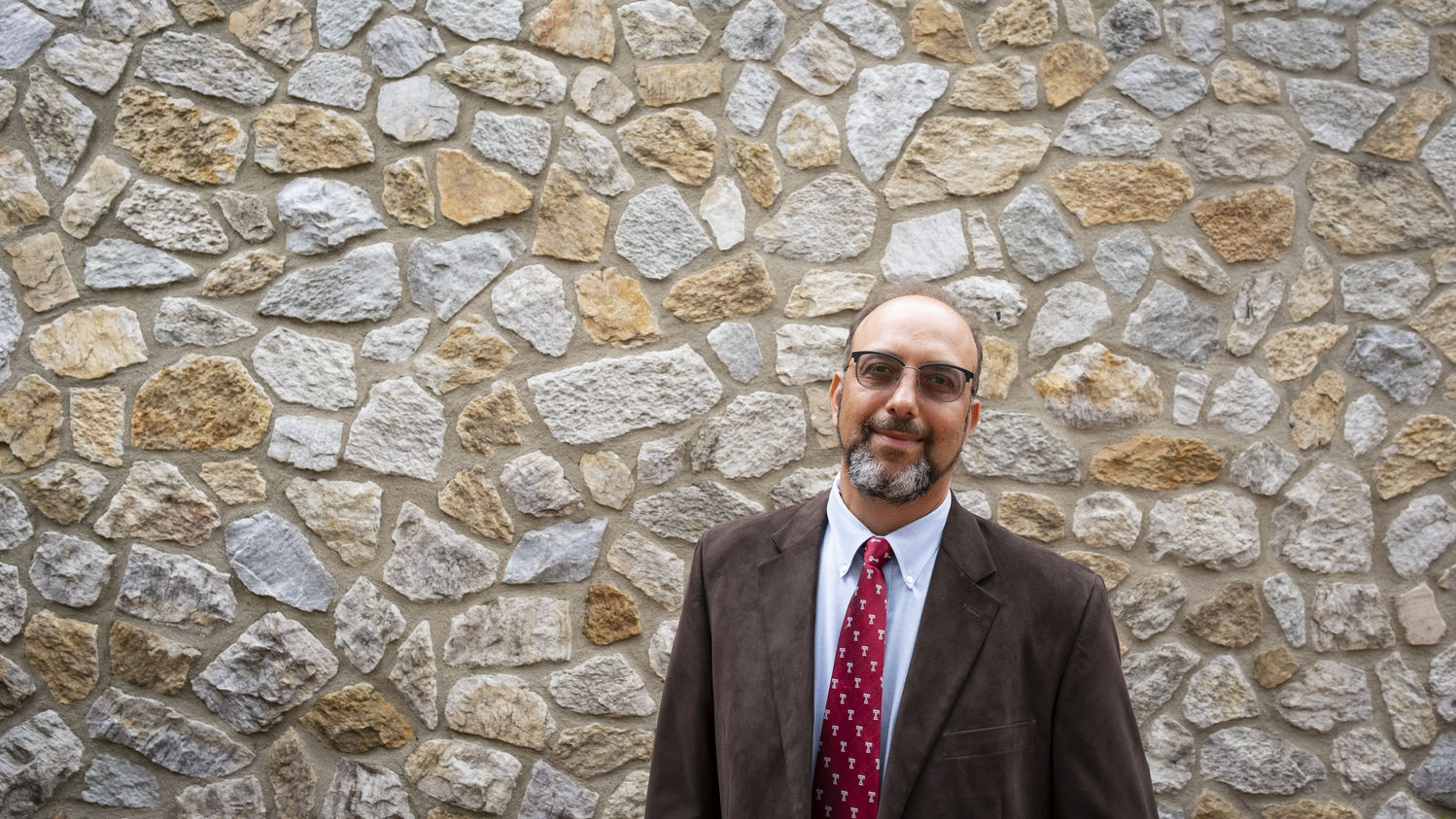 Growing up along the coast of the Black Sea in Odessa, Ukraine, Ilya Buynevich was fascinated by the seaside landscapes and underwater mysteries.
Now a geoscientist and associate professor in Temple's Department of Earth and Environmental Science, Buynevich has pursued his passion for marine and coastal geology. His work has earned him a Fulbright scholar award to teach, conduct field research and carry out a professional project in Estonia. Buynevich is the first geoscientist at Temple to receive this prestigious honor and the first-ever U.S.-based geology grantee in Estonia. "It's rewarding to know that my work, research and teaching are considered and appreciated," he said.
After working in Lithuania and Latvia for the past 15 years, Buynevich is looking forward to field research in Estonia. He will be presented a unique opportunity there because of the country's post-glacial uplift, which outpaces the rising sea level. This uplift means the land and sea floor are slowly rising, and consequently the geological archive of past climatic and oceanographic events is easier to study.
Buynevich will implement georadar and magnetic tools to identify, map and quantify the effect of intense North Atlantic and Baltic Sea storms along Estonia's coast. These tools show what's happening underground, allowing geologists to see deep into the subsurface of the beaches and coastal wetlands, which serve as a geological archive of climatic events. These events tell the history of not only intense storms but also long-term wave climate and the impact of sea ice.

He'll examine wind records in sand dunes as well. A holistic approach is used for this work in which data is collected from different sources such as tree rings, minerals, X-rays of the beach and even conversations with local residents. "The coast is the most dynamic geological environment on Earth," said Buynevich. "It's constantly changing. We can see how humans have affected the coastal landscape. When I walk through ancient beaches and see buried depressions, as a geologist, I try to figure out whether these are from wind or storms. And in some warmer places, such depressions may result not from physical but from biological action such as sea turtle nests."
Buynevich is also interested in the cultural aspect of the work such as the Viking burial sites that have been found on some of Estonia's islands. "As a geologist, I can go back in time and find evidence of things not written by historians or that may have been written incorrectly," he said. "Even today, a geologist can learn from something that happened thousands of years ago to predict the next big storm—what it's going to look like and how dangerous it's going to be."
In addition to field work, Buynevich will teach courses in coastal processes and geohazards at Tallinn University and contribute to the design of the newly developed Processes in Active Beaches and Coastal Landscapes and Management of Coastal Areas course. He's also hoping this Fulbright scholar award will initiate new educational partnerships between Temple and Tallinn in which a student exchange program or a geoscience workshop could be established. Buynevich will apply what he learns in Estonia to his teaching on Main Campus as well.
Buynevich's research also includes working with marine biologists to look at invasive species brought in by ancient ships between different water basins that weren't connected. Additionally, he's studying the impact of large animals on the coastal landscape, which he says can be a challenging pursuit. "I like a good challenge, like learning Estonian," said Buynevich, who plans to learn the language for his trip. "I like the challenge of finding something not as obvious and sometimes buried. When you go after the biggest challenge, you end up with the greatest reward."
Along with partial funding from the Fulbright Scholar Program, Temple's College of Science and Technology is contributing to Buynevich's research and teaching in Estonia. "The support that's been given to me by Temple has been great," he said. "I'm thankful to the department, school and university."
Video Production:
Wesley Haag and Joe Schreiber
Watch Professor Buynevich explain how Temple's own Beury Beach simulates an actual coastal landscape.