Posted
September 28, 2022
Ready player one: Temple launches new video game course
Temple's new Video Game and Playable Media Design course, offered through the School of Theater, Film and Media Arts, covers all aspects of video game development.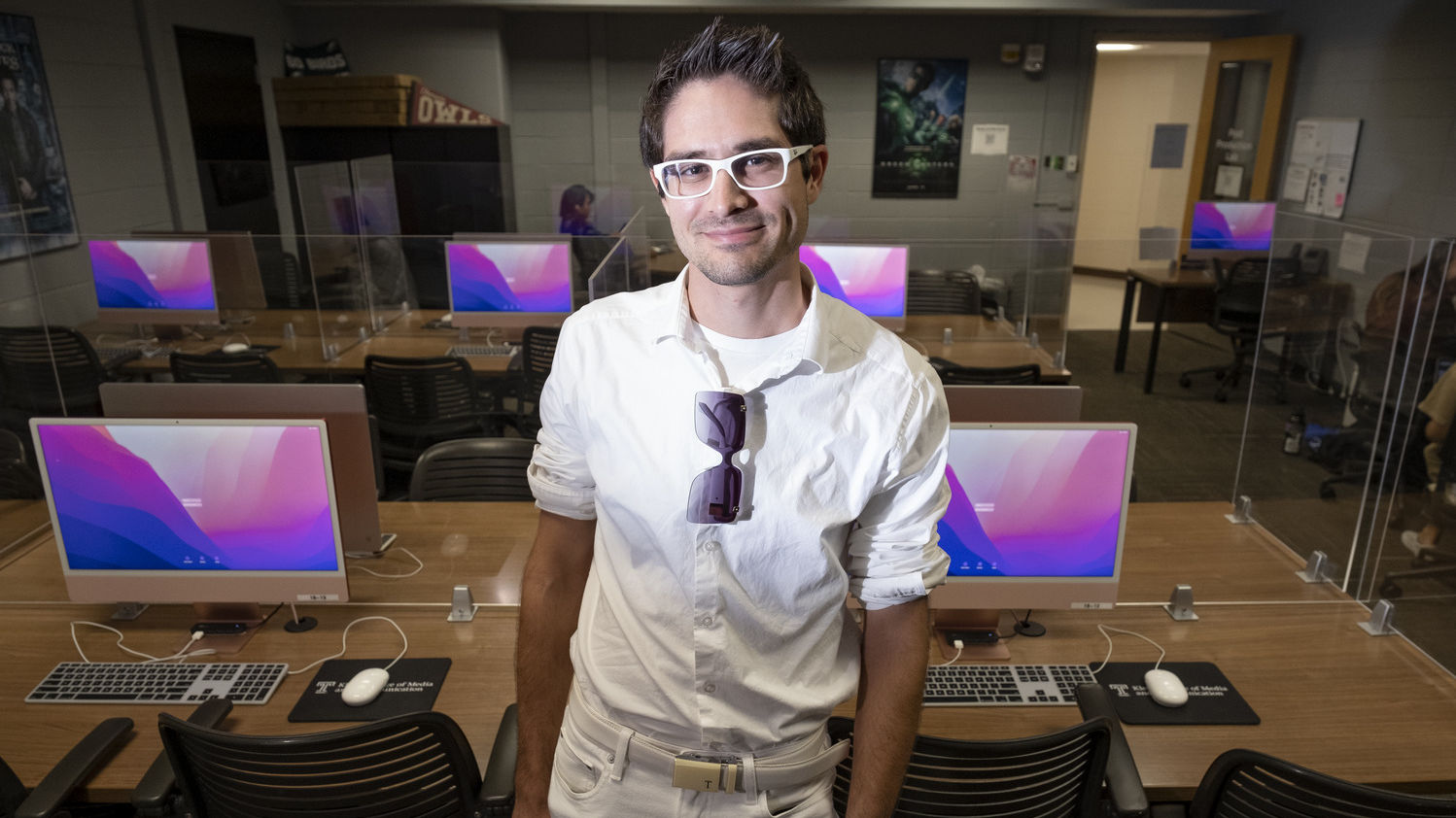 In response to a demand for more game education programs at Temple, a new course has been born: Video Game and Playable Media Design. Housed under the School of Theater, Film and Media Arts, it is the first video game production class at the university.
While courses such as Interactive Design and Video Game Theory and Writing are also offered through the film and media arts program, this new class launched in fall 2022 takes a unique approach to teaching video game development.
"Usually, game development courses focus on a specific aspect of production, such as art, programming or design, but for this course, I want students to develop a strong understanding of how all the different pieces of video game development fit together to create the final product," said Thomas Sharpe, adjunct assistant professor. 
Each week, students examine a different discipline inside of video game development. Some of these topics include level design, the idea of jumping into an empty space and creating a world for characters to live in; character design, in which they use a system called MetaHuman to create highly realistic characters; and game cinematics. Students work on projects based on the different disciplines they've learned through Unreal Engine 5, state-of-the-art software used by the biggest professionals in the industry.
"There are no expectations for students to come in knowing how to program or use these tools or game engines," said Sharpe, who's a first-time faculty member. "We take the approach that everyone is brand new to these concepts, and we walk through the material thoroughly together."
Sharpe enjoys sharing his knowledge and experience with students. As director of Gossamer Games, an independent studio based in Philadelphia, he has helped develop two original games so far. The first is Sole, an abstract adventure game exploring what it's like to feel lost and alone by playing as the only source of light in a world enveloped in darkness. This game was nominated for best student project at the Independent Game Festival and was showcased at the Smithsonian American Art Museum and video game conventions such as the Boston Festival of Indie Games. The second game is Howloween Hero in which a puppy goes trick-or-treating in place of their human. Both are available on Windows and Mac.
Gossamer Games also works with universities, museums and other research-focused institutions. The company created The Goldsmith's Daughter, a narrative adventure game, to transform the Science History Institute's collection of alchemy paintings into a full 3D experience allowing players to conduct experiments from mid-17th century London using source material. The independent studio also makes video games for private companies.
"Video games are one of the most influential mediums of this generation and one of the most exciting to work on," said Sharpe. "There are no rules about what a video game is and should be. We have an opportunity to define this art form."
Even for students who aren't pursuing a career in video games, the new course teaches important creative and technical skills. "Getting to play with the latest and greatest technology can open up professional opportunities," said Sharpe. "The tools we use in this class are found across film and media."
Sharpe also hopes that the class can help students express their creative ideas, whether they have to do with video games or not. "Exposing students to a medium that is so multidisciplinary and incorporates so many aspects of creativity is a tremendous way to foster expression and fine-tune their own ideas," he said.