President Wingard meets with Philadelphia School District superintendent
At a recent meeting, Temple and Philadelphia School District leadership explored ways to strengthen community partnership and support teacher training efforts.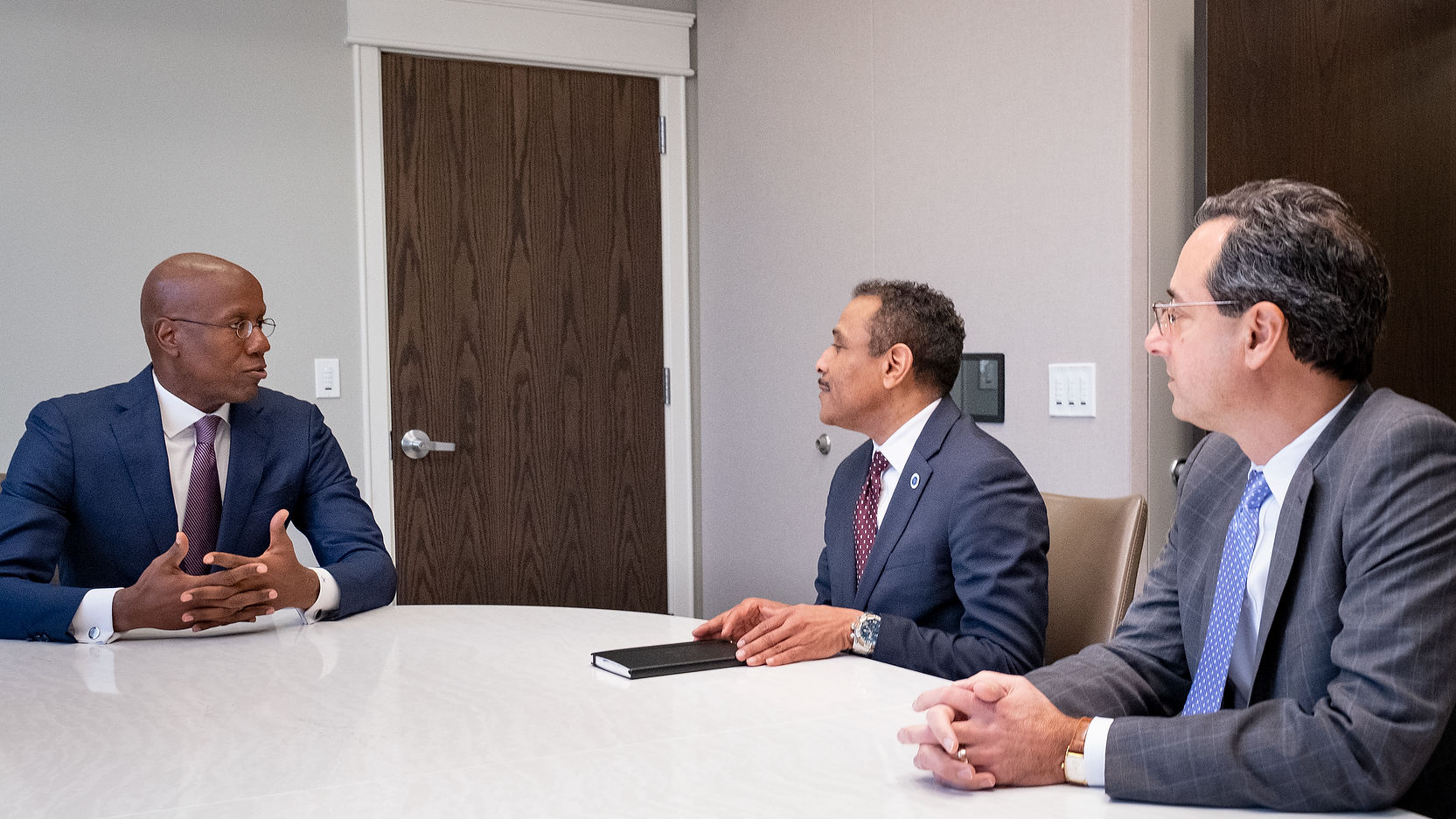 Philadelphia School District Superintendent Tony B. Watlington Sr. visited campus on Feb. 2 to initiate an ongoing dialogue to expand the partnerships between Temple University and the city's public schools. 
"I'm really excited about the opportunity to meet with President Wingard and Provost Mandel and other members of the team here at Temple," Watlington said after the meeting. 
Temple's Office of Community Affairs and Engagement currently offers extensive programming in numerous public schools, including the Paul L. Dunbar School, Tannery G. Duckery Public School, and Carver Engineering and Science. Initiatives range from community service projects to furniture and supply donations to hosting the George Washington Carver Science Fair on campus each spring. 
Supporting K–8 education toward student success is also a crucial part of the community engagement priority of Temple University's strategic plan. "Dr. Watlington is a leader both in our city and the nation. We look forward to partnering with him and his team to grow Temple's rich tradition of working with neighborhood schools," said Wingard. "Moving forward, we plan to build upon the work we've done and further leverage Temple's expertise and talent to give Philadelphia's students the opportunities for excellence they deserve."
Teacher certification and dual enrollment programs are other areas where Temple can collaborate more with the district to help meet critical needs. For example, the College of Education and Human Development's Temple Education Scholars seeks to increase the number of teachers of color in Pennsylvania. And Fox School of Business' B4USoar allows area high school students to take college classes free of charge and transfer the credits. 
"The teacher pipeline is drying up 50% nationally and 66% here in the commonwealth of Pennsylvania," Watlington said. "Our relationship with Temple is critical to us getting more students prepared to become teachers." 

- Wendy Ramunno