Temple University Police Department and Philadelphia Police Department announce new agreement
With the new agreement, the PPD will provide up to 288 extra hours of patrols on a weekly basis.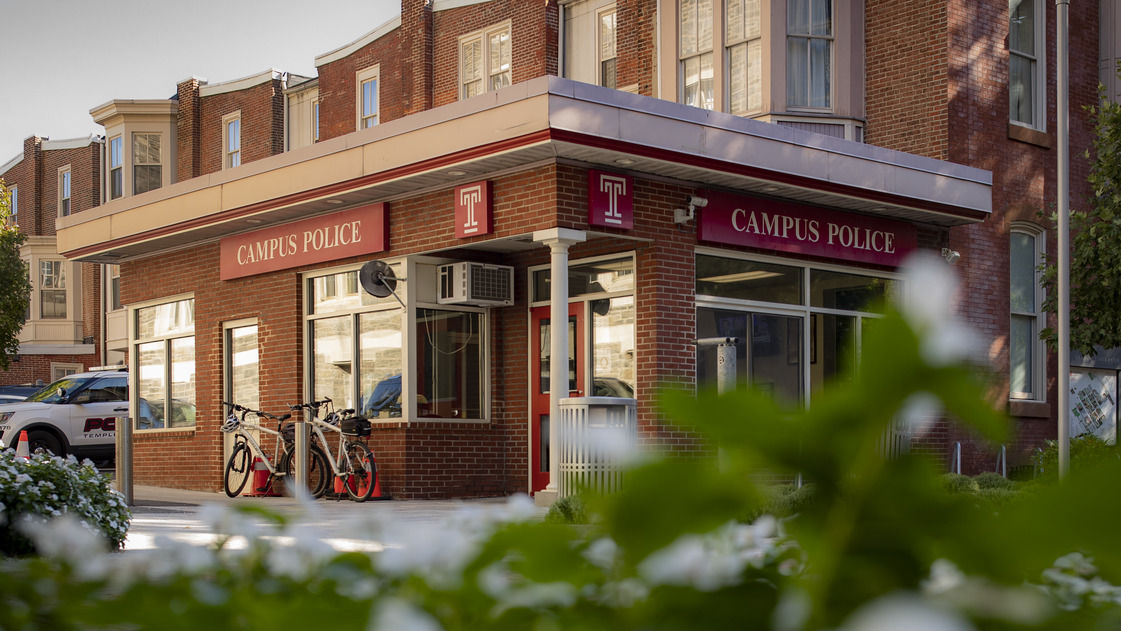 The Temple University Police Department (TUPD) and the Philadelphia Police Department (PPD) recently announced the launch of a new, revised agreement that would see the PPD provide enhanced supplemental patrols through Temple University's patrol zone on nights and weekends. The new agreement officially went into effect on Wednesday, March 1.

With the new agreement, the PPD will provide up to 288 extra hours of patrols on a weekly basis. Previously, the university had a separate agreement with the PPD for extra patrol hours that were pulled entirely from the 22nd District. The new agreement will draw the supplemental patrol hours from a citywide pool, not just the 22nd District, and it will also be overseen by First Deputy Commissioner John Stanford of the PPD.

"This will be a game-changer for us, and we're immensely thankful for the continued partnership and collaboration with the Philadelphia Police Department," said Jennifer Griffin, vice president for public safety at Temple University. "By pulling from the entire department citywide, we will be able to better ensure that we have regular staffing for these supplemental patrols and that we are fulfilling 288 hours per week. We have also modified the accountability structure, tactics and strategy to employ hot spot and evidence-based policing within the patrol zone."

In addition to the new agreement, the Temple University Police Department continues to recruit new Temple University police officers, and the department will also welcome eight new officers from the police academy following their graduation on March 17, 2023.

"We are increasing our efforts and reviewing additional tactics to improve our recruitment and retainment efforts. However, we will not lower our standards to increase our numbers (or police force)—the stakes are too high to hire new candidates who are not a fit for Temple's needs. Our goal is to hire qualified, professional and committed individuals to join the public safety team," Griffin said.

Currently, the Department of Public Safety is being completely reorganized to improve effectiveness, efficiency, capability and competencies, and to streamline and enhance positions to best fit our current needs. The department has posted, and will continue to post, 15 positions, some of which are completely new open positions to increase its capacity and impact to serve the Temple community more effectively.

One of the positions is a new associate director of administrative operations who will lead all efforts to recruit, hire, onboard and retain public safety human resources. The department is also in the interviewing stage for a new director of communications and messaging position, who will be the first in-house communications specialist responsible for increasing messaging and transparency through numerous media platforms to reach our diverse stakeholders.

"We are also consistently posting to hire lateral (currently certified) police officers, and candidates who are not certified and will need to go through the police academy to add to the police officer ranks. We are currently reviewing our salary and benefits package to ensure we are competitive to hire and retain police officers," Griffin said.

For more information on TUPD's recruitment efforts as well as its new agreement with the PPD, see this Public Safety Updates page.