$30 million federal grant will boost pedestrian and cyclist safety around Temple's Main Campus
A grant from the U.S. Department of Transportation will upgrade area near North Broad Street and Cecil B. Moore Avenue.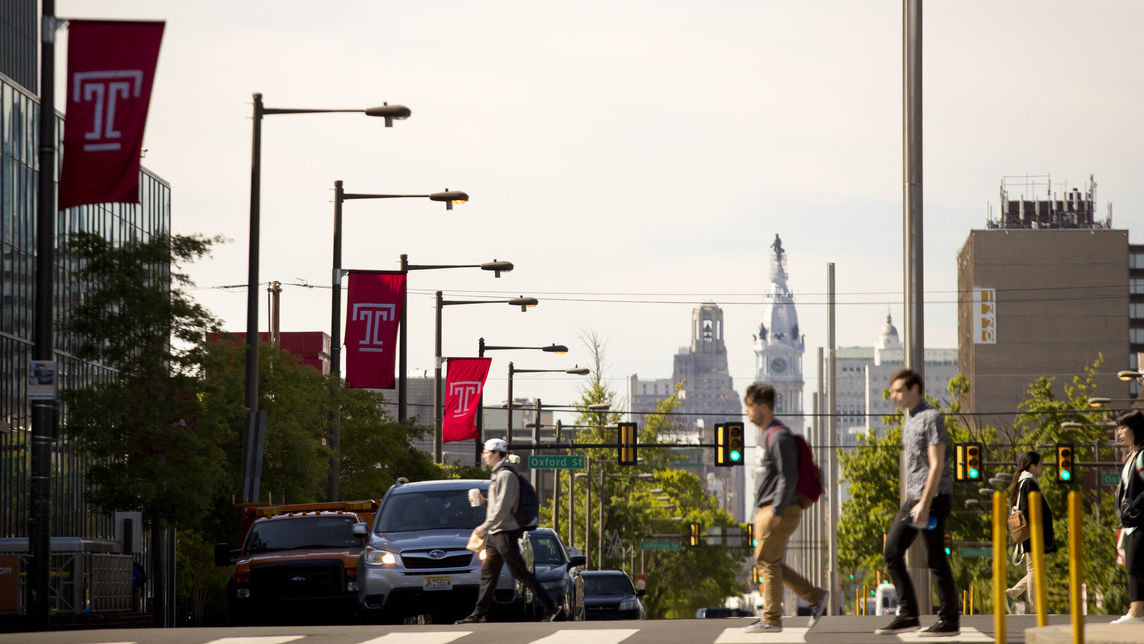 Major safety and aesthetic improvements are on the way to the streets and walkways around Temple University's Main Campus thanks to a $30 million U.S. Department of Transportation grant to rehabilitate a vital area serving the needs of businesses, residents and the campus community.

Temple will partner with Philadelphia Vision Zero to use the funding for critically needed improvements to North Broad Street and Cecil B. Moore Avenue. Cities around the world employ the Vision Zero strategy in an effort to eliminate traffic-related deaths and severe injuries. Traffic deaths in Philadelphia spiked to 156 in 2020, up 82% over the previous five years, and the number remains high. The city's Vision Zero goal is to end fatal crashes by 2030. Its approach centers on making the transportation system safe overall, rather than focusing on how individuals act.

"This plan is primarily about improving the pedestrian safety across Broad Street through Temple's Main Campus by introducing traffic calming, better signals and turning lanes, and improved crosswalks," said James Templeton, assistant vice president and university architect. "It will also improve the aesthetics and impression of the campus along the Broad Street corridor with better intersection sidewalk and crosswalk paving as well as planted medians."  

The improvement project will cover North Broad Street from Cecil B. Moore Avenue to Allegheny Avenue and Cecil B. Moore Avenue from 10th Street to 17th Street. It is expected to begin in June 2024 and finish in March 2026. Temple will support the portions of the project that coincide with campus, implementing proven safety countermeasures at busy intersections and other areas.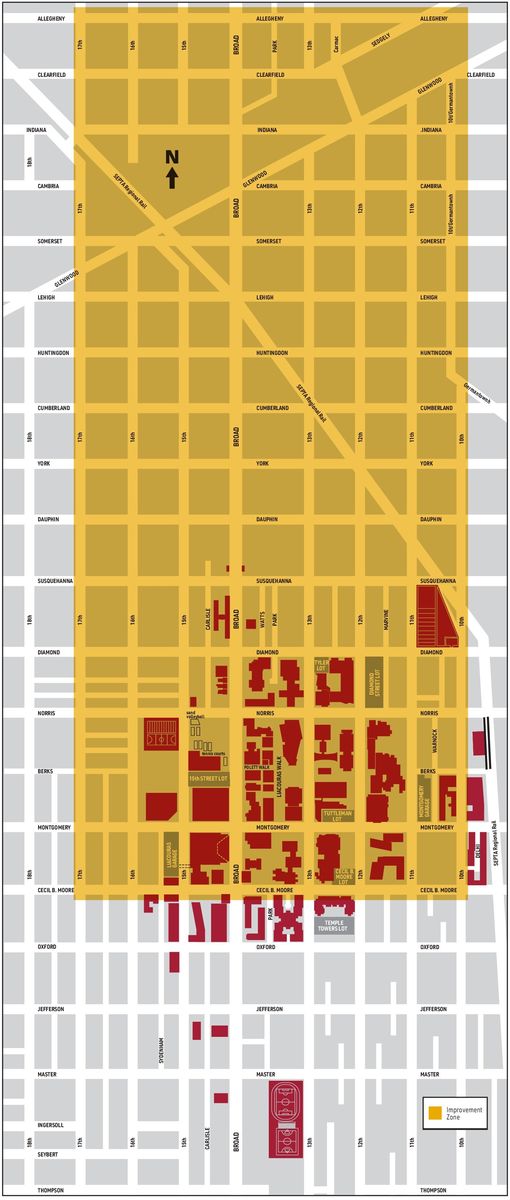 Upgrades will include raised medians and pedestrian refuge islands, raised pedestrian crossings, roadway and intersection modifications, a dedicated bike lane on Cecil B. Moore Avenue, traffic signal improvements, speed management measures, strategies to manage corridor access, and other transportation infrastructure improvements.

"This grant will have a transformational impact on the Temple community and our neighbors," President Jason Wingard said. "It will significantly improve safety for pedestrians and cyclists as they travel across campus and will beautify and honor the vibrant culture on North Broad Street. We are grateful for the support of state and federal officials and our partnership with the city of Philadelphia to help make this happen."

The project will bolster Temple's overall efforts to improve safety and well-being on campus and in the surrounding community. Studies have associated beautification and greening efforts with less crime. Kenneth Scott, chair of the Board of Directors of the North Broad Renaissance, says safety enhancements like these are a priority of Temple's neighbors.

"Clean and safe streets are one of the focus points for Beech Community Services and the North Broad Renaissance organizations," Scott said. "New lighting, sidewalks and street improvements are important quality-of-life benefits to the Cecil B. Moore and Yorktown residents in the surrounding community east and west of Broad Street."

The initiative is rooted in the U.S. Department of Transportation's "safe systems approach," which aims to minimize risk on a systemwide level through road design; safe vehicles; and promoting walking, biking and public transit.  

- Wendy Ramunno