How Michael Jordan revolutionized the sneaker industry—and our relationship to shoes
Thilo Kunkel, athlete brand development and monetization expert and associate professor at the School of Sport, Tourism and Hospitality Management, explains what makes the Air Jordan 1 the most influential sneaker of all time in anticipation of the release of Air.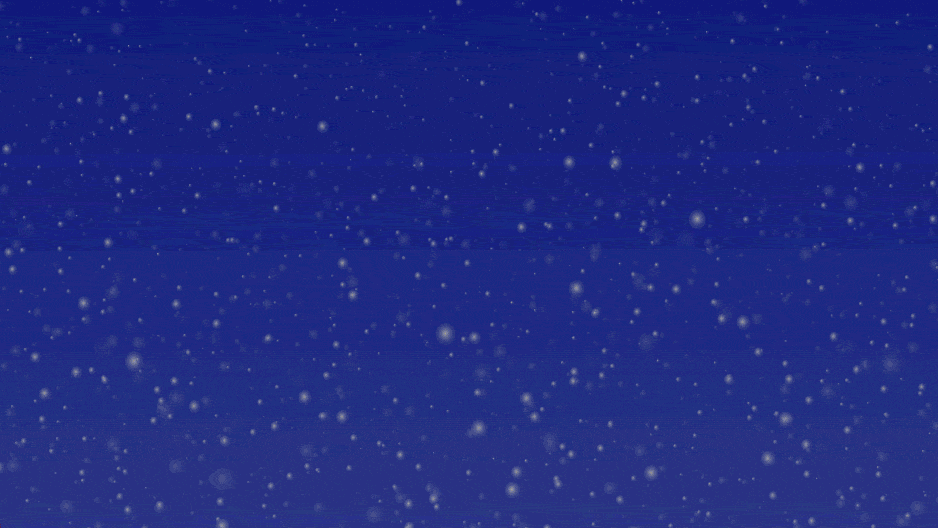 For the first time in over 20 years, Ben Affleck reunites with Matt Damon to star in a new movie, Air. Exclusively in theaters on April 5, the film tells the story of Nike's signing rookie basketball player Michael Jordan to his first sneaker deal. The game-changing partnership transformed Nike into the world's largest athletic apparel company and Jordan into a global and cultural phenomenon. 
This biographical sports drama, directed by Affleck and written by Alex Convery, takes place in 1984, when Nike had branded itself as a running shoe company, and co-founder Phil Knight (Ben Affleck) wanted to breathe life into its struggling basketball division. In response, Nike's basketball guru Sonny Vaccaro (Matt Damon) urged Knight to gamble its $250,000 basketball marketing budget entirely on Jordan, who eventually signed a five-year, $2.5 million endorsement deal.
Thilo Kunkel, associate professor at the School of Sport, Tourism and Hospitality Management, explains how Jordan's influence expanded beyond basketball and into sports marketing, athlete endorsement deals, fashion, popular culture and the rise of sneaker culture.
Key takeaways  
Michael Jordan has had a symbiotic relationship with Nike, and together they grew into two of the most popular sports brands in the world. The Jordan Brand's reach goes beyond the actual game of basketball and into sports, entertainment, streetwear culture, fashion and lifestyle.

In Jordan's first sneaker contract, he signed a five-year, $2.5 million deal with Nike in 1984. His first contract with Nike redefined how brands signed individual athletes and even celebrities to shoe deals. He reached billionaire status in 2014.

Released on April 1, 1985, Peter Moore, a creative director at Nike, designed Air Jordan 1, which retailed for $65. The Jordan Brand had made Nike more than $100 million by the end of the year. Thus, more brands shifted their marketing focus to individual athletes, not teams.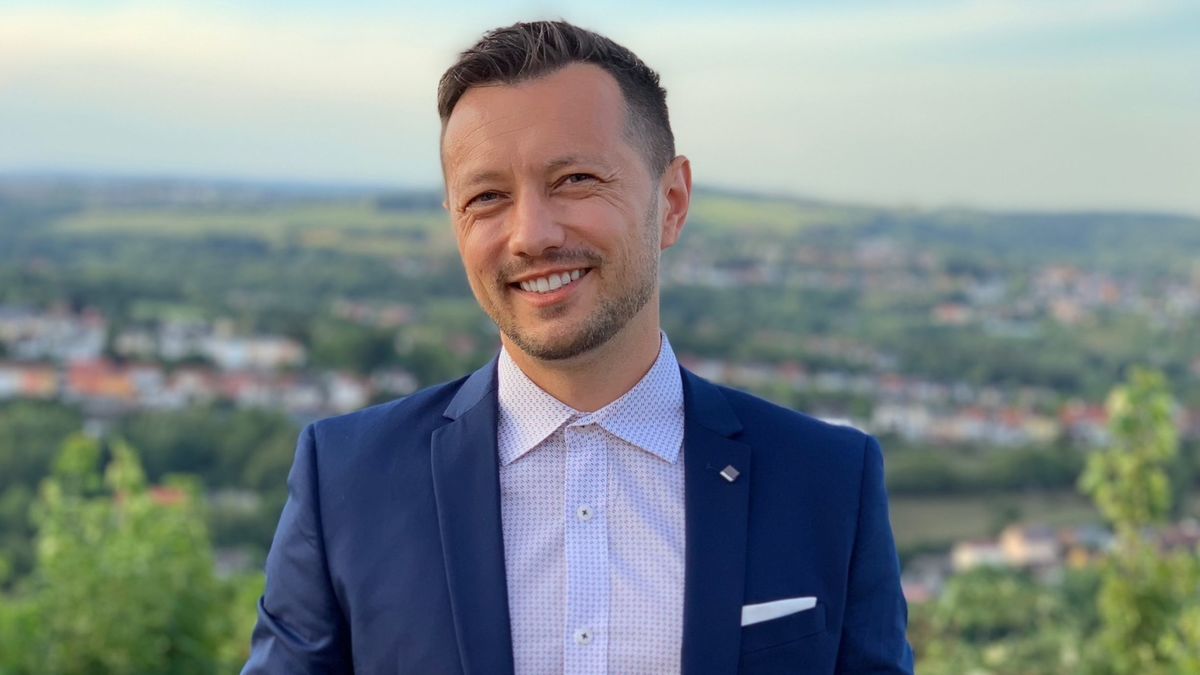 Thilo Kunkel is an expert on athlete brand development and monetization. Kunkel predicts the new movie Air will cause an increase in Nike sales and Air Jordan 1 price that sneakerheads may stock up on to collect or resell. (Contributed photo)
How did the Air Jordan 1 revolutionize basketball sneakers and sports marketing? 
Jordan displayed charisma, superior skills, high-flying athleticism and a determination to win at all costs in his basketball career. He won six championships with the Chicago Bulls and was influential in globalizing and commercializing the game of basketball and its stakeholders. Mirroring the franchise's colors, Nike released the Chicago star's first signature shoe, Air Jordan 1, a model centered around black and red that disrupted the status quo of white sneakers.
The Air Jordan 1 faced a backlash from the NBA after Jordan donned the black and red sneakers during a preseason game in 1984. The NBA sent a letter to Nike, stating "the red and black Nike basketball shoes..." violated league policy, incurring a $5,000 per game fine. The NBA policy was that "shoes had to be 51% white and in accordance with what the rest of the team was wearing." 
Nike welcomed the controversy, agreeing to pay each fine. The company's investment in the polarizing sneakers grew in publicity and transcended into a statement of going against the establishment, according to Kunkel. 
"Expressing individuality through a unique style and not conforming to norms tends to resonate with people," Kunkel said. "It's the perception of being a rebel and the anti-establishment Air Jordan 1 grew in popularity instantly."  
Nike capitalized on the controversy by producing a commercial about the NBA's ban on its sneakers. The voice over in the Air Jordan 1 "Banned" ad said: "On Sept. 15, Nike created a revolutionary new basketball shoe. On Oct. 18, the NBA threw them out of the game. Fortunately, the NBA can't keep you from wearing them. Air Jordans. From Nike."
Just two months into the sneaker's release, Nike sold $70 million worth of Air Jordans by May. Ultimately, the Jordan Brand had made the company more than $100 million by the end of the year in 1985.
"Fans were looking to see if he would wear the forbidden shoes in a game. Cameras were on his sneakers, and the nation was talking about the Air Jordans. With no threat of a fine, there is no controversy," Kunkel added. "It's the best money invested by Nike."
How did a partnership between Nike and Michael Jordan redefine athlete endorsements?
During Jordan's playing career (1984–2003), a new Air Jordan sneaker got released every season. Kunkel explained that this kind of exclusive investment for an athlete redefined athlete endorsements.
"If you want to play like Mike, you must buy his sneakers, was the message in Nike's marketing strategy. Consumers believed buying his shoes could improve their game. The company gained brand exposure and developed a reputation for releasing high-quality products. Thus, they could raise sneaker prices. It also gave Jordan a worldwide platform to grow his brand," Kunkel said. 
"Be Like Mike" became a known slogan in the '90s. Jordan's likeness crossed over to brands such as Hanes, Coca-Cola, Wheaties, Gatorade and McDonald's, increasing his marketability. Nike released more commercials centered on his sneakers: Filmmaker Spike Lee collaborated with the Bulls star in a 1988 television ad saying, "It's gotta be the shoes." 
Years later, Nike signed Jordan to a contract; he is currently entitled to 5% royalties on each Jordan Brand shoe sale. Kunkel explained that more brands now exchange company stock or equity stakes for an athlete to stay with their company. He said athletes also started to be more involved in the design process of their brands. Jordan is involved in the design of his shoes, which keeps him happy as the sponsored athlete and helps increase sales, because consumers have an extra layer of comfort investing in Air Jordans knowing that one of the biggest sports superstars signed off on them.
Thus, Jordan's influence paved the way for other sponsored athletes, who have gained even more power due to social media reach, according to Kunkel. He said that athletes with large social media followings are building their own platforms and brand communities. For years, NCAA athletes could not get paid for sponsorships, but now they can receive financial compensation through NIL (name, image and likeness) deals and use social media to network and grow their personal brand.
In short, companies learned the power of athletes as endorsers of a product. After Nike's success with Jordan, more brands shifted their marketing focus to individual athletes, not teams.
How did Air Jordans expand beyond basketball and into fashion, pop culture and hip-hop?
The Jordan Brand evolved into a recognizable trademark beyond basketball and became a fashion statement in pop culture. Sneakers went from an athletic necessity to iconic casual wear. Air Jordans have been in TV shows like The Fresh Prince of Bel-Air, where Will Smith's character sported the Grape Air Jordan 5. The Jordan footwear was also seen in films like He Got Game, starring Denzel Washington as the character Jake Shuttlesworth, who wore the Air Jordan 13. 
Jordan's impact on the basketball court also influenced hip-hop culture. His sneaker brand became a staple in streetwear culture, with hip-hop artists and celebrities wearing them in casual settings. Rappers in the '90s like the Notorious B.I.G., Ice Cube, Jay Z and others would reference Jordan's sneakers and career success lyrically in songs. The Air Jordans would also appear in music videos: Jay-Z and fellow rapper Kanye West wore the Bred Air Jordan 1 and the Varsity Red Air Jordan 6 in the video for their single "Otis" in 2011. 
Today, shoe companies regularly make sneaker partnerships with clothing or other celebrity brands. Rapper Travis Scott released several sneaker lines in partnership with the Jordan Brand and Nike, earning him about $10 million per year. The rise of sneakers in fashion allows brands to sell shoes at higher price tiers, according to Kunkel. 
"The sneaker industry has emerged over the last few decades where shoes have become one of the go-to status symbols and fashion statements. We now see more companies dropping limited edition merchandising lines through partnering with athletes and even celebrities in multimillion dollar shoe deals," he said. 
How did Air Jordans lead to the rise of sneakerhead culture?
Consumers started to collect, trade and resell sneakers in the 1970s. Today, people who take pride in their shoe collection and spend hundreds of dollars on rare or in-demand sneakers are known as "sneakerheads." Sneakerheads tend to wear shoes only a few times or not at all to maintain peak value. They resell sneakers to consumers willing to pay above retail pricing. Thus, the sneaker resale market has become highly profitable, according to Kunkel.
"Sneakerheads pay price premiums for shoes to collect and admire. It goes from a collector's item to an expensive investment that generates some real money for resellers," Kunkel explained.  
Unsurprisingly, the Air Jordans became a must-have in every sneakerhead's collection, and sneakers with significant memories from Jordan's career or in popular culture have been honored with rereleases. They are called: "retros," a rerelease after a shoe model's initial debut. Kunkel explained that nostalgia is a powerful marketing tool in sneaker culture. 
"Nostalgia sells. People enjoy retro sneakers because they bring up positive memories of when they felt connected to the athlete or brand image," he said. In fact, Nike Airship, a game-worn pair of sneakers by Jordan in 1984, was sold for $1.47 million at an auction to collector Nick Fiorella in 2021. 
The last dance
In short, it has been 20 years since Jordan last stepped foot in an NBA game, yet he is still considered one of the greatest basketball players ever. His impact on the game of basketball challenged the status quo and changed athletic footwear, skyrocketing sneakerhead culture, sports marketing and paid sponsorship deals for athletes. The Air Jordan 1 went from a counterculture shoe to a mainstream sneaker worldwide. Jordan's ubiquitous influence continues to thrive in the consumer market today. As his mother, Deloris, put it in the new film Air, "A shoe is just a shoe until my son steps into it."